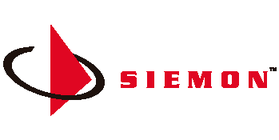 The Siemon Company, a US headquartered leading global network infrastructure specialist has a strong legacy and industry leadership of over 100 years. Established in 1903, Siemon™ is an industry expert specializing in manufacture and innovation of high quality, high-performance IT infrastructure solutions and services for Data Centers, LANs and Intelligent Buildings. With global offices and partners throughout the world, Siemon offers the most comprehensive suite of copper (unshielded and shielded twisted-pair) and fibre cabling systems, cabinets, racks, cable management, power distribution solutions and is one of only three network cabling infrastructure companies worldwide with true global partnership capabilities. With over 400 active patents specific to structured cabling, Siemon Labs invests heavily in R&D and development of industry standards, underlining the company's long-term commitment to its customers and the industry.
Siemon is a Cisco Digital Building partner and has a mature ecosystem to serve Intelligent / Smart building projects. Over 200 of top Global 500 companies uses Siemon's product and services. These include NASA, Barclays, IBM, Amazon, Alibaba.com, Bosch, Peugeot, HSBC, UBS, Johnson & Johnson, Microsoft, FORD, Air France, MGM Grand and Halliburton.
Siemon has a direct presence in SAARC region since 2003 and is currently headquartered in Hyderabad. The Hyderabad center also acts as the Centre of Competency (CoC) handling projects on data centre design and IT programming for the global operations of Siemon.
For more information, write to siemonindia@siemon.com or visit www.siemon.com