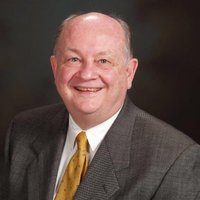 Christopher McDowall Johnston, P.E.
Consulting Engineer
With a 1970 BEE in Electrical Engineering from Georgia Tech, postgraduate studies in Engineering Management, and an Uptime Institute ATD certification, Chris' career has been varied and extensive. For the first three years after graduation he designed industrial and healthcare electrical systems, followed by fifteen years as a consulting engineer for commercial, industrial, and both water and wastewater treatment facilities. In 1988 he joined R.L. Daniell and Associates in Atlanta, one of only three USA consulting engineering firms with proven expertise in the design of data centers at the time. From 2000 until 2003 he was an acting department head at Carlson Associates, the largest designer-builder of data centers at the time. From 2003 until early 2005 he opened the Atlanta office of EYP Mission Critical Facilities. In early 2005 he joined Syska Hennessy Group as a Senior Associate in the Critical Facilities Group and retired in 2015 as Chief Critical Facilities Engineer and Senior Vice President. Since 2016 he has served multiple data center clients as a consultant.
He has written numerous white papers and technical presentations and has been a frequent speaker at Data Center Dynamics, 7X24 Exchange, and Uptime Institute meetings and conferences.
He is a generalist who looks at all electrical and mechanical considerations of data centers since electrical and mechanical are two hands in the same glove in critical facilities.