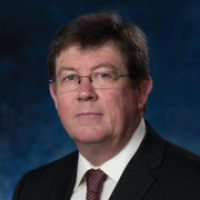 Professor Greg Sherry
Consultant and Master Trainer
,
DCD>Academy
Greg has been involved with the IT Industry for 40 years and has worked in many aspects of the business in that time.
In his earlier years, Greg's job functions were primarily technical as a hardware and network engineer with several leading technology companies within the UK.
In 1985, Greg formed his own company specialising in network installation and system integration and was one of the first authorised resellers for Novel network software in the UK.
From this company evolved one of the UK's leading cabling organisations and the company was involved with many major projects in the UK and across Europe. Greg has worked for both the oldest retail and oldest merchant banks in the world as a consultant,  together with some of the largest companies in the Legal, Finance, Music and Entertainment Industries.
From the late 90's, Greg started to focus on Industry standards and got involved with BICSI, the US based Telecommunications Association.