The world's first commercial 5G services launched in 2019 in South Korea, with the US, UK, Germany, and China quickly following. In most of the world, 5G is now blossoming.
The US now reports 5,000 cities covered, and China says it has over 250 million 5G subscriptions, served by two million 5G base stations. Network provider Ericsson says there will be one billion connections worldwide by the end of this year, beating 4G's rollout by two years
With Ericsson predicting five billion 5G subscribers by 2028, the equivalent of 60 percent of the world's population, you might think that the whole world is adopting 5G - but you'd be wrong. One entire continent is falling behind in 5G.
In Africa, around a dozen nations have launched services (Botswana, Kenya, Mauritius, Madagascar, Nigeria, Seychelles, South Africa, Tanzania, Togo, Zimbabwe, and Zambia) but Africa is a patchwork of 54 countries.
And penetration is predicted to be slow. By 2027, Ericsson predicts that 80 percent of phone users in Europe will have 5G service.
At the same time, 5G subscriptions in Africa, home to 1.4 billion people, will hit just 10 percent. Why will so few people in Africa get access to 5G services?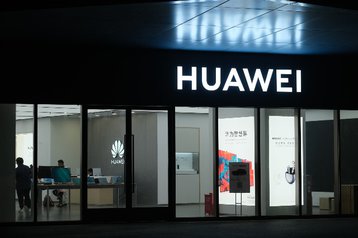 Does Africa need 5G?
A big part of the answer is cost, and a lack of demand in the largely rural populations of Africa, says Mark Walker IDC Associate vice president for South, East, and West Africa at IDC Middle East, Africa & Turkey.
"Concept-wise, 5G is a great technology - there's no disputing that. From a physical science point of view, there are constraints, notably in terms of range," says Walker, who is based in South Africa.
"The deployment model is for high-density environments such as factories, so it's not good for long-range comms. In Africa, a lot of things are long range and the other issues are availability and cost. You have to get those things right in Africa."
Walker says operators will pick only certain opportunities. "The cherry-picking is done based on usage patterns and industry uptake, so where it will have the biggest impact. This will tend to be in financial districts or where the government is, plus manufacturing environments."
This might change, he says, if AI and IoT get traction in Africa, but that is "a bit of a chicken and egg situation."
There's another issue. A lot of use cases for 5G are around automation, and these can be a lot less compelling in Africa, where labor is relatively cheap: "It makes sense to deploy labor (because it's cheap) to do things instead of deploying technology to do certain things that rely on 5G communications."
Orange is certainly choosing its opportunities cautiously. The operator has over 142 million customers in 18 African countries, which gives it access to nearly 10 percent of the population, and it invests €1 billion ($1.1bn) every year in Africa and the Middle East.
Despite this, Orange has only just deployed its first 5G network in Africa, in Botswana, "When it comes to launching 5G we're aiming to do this country by country," Jocelyn Karakula, CTIO, Orange MEA, said in an interview with DCD.
"The access to the technology is directly dependent on spectrum or location, plus the price of it, which varies from one country to another."
Botswana came first because the spectrum was affordable, Karakula told us. Next year, Orange plans to launch 5G services in three to six more countries across Africa and the Middle East, Karakula said, with the Ivory Coast and Senegal likely high on the list.
Vodafone subsidiary Vodacom was the first to launch 5G in its home market, South Africa as far back as May 2020. Vodacom's 5G is now available in all nine provinces in the country.
Vodacom also operates in several other African countries including the Democratic Republic of Congo, Lesotho, Mozambique, and Tanzania, while its subsidiary Safaricom operates in Kenya, and Ethiopia.
Like Orange, Vodacom is launching where the demand is, said a spokesperson: "Our 5G coverage rollout will continue to be driven by relevant use cases, as well as consumer and corporate demands. We are currently deploying 5G at our existing infrastructure (where 2G/3G/4G sites are deployed already). Advanced 5G use cases will need MEC (multi-access Edge computing) to support the technology implementation, which most African countries still need to deploy."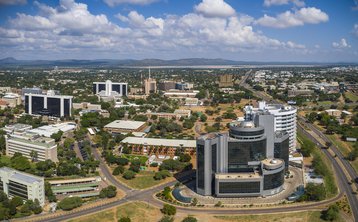 4G has legs
Despite the interest in 5G, the demand for 4G and its services won't go away overnight, and if anything will flourish further as operators across the world begin to switch off 2G and 3G services, to re-purpose this spectrum into 4G and 5G networks.
With South Africa outlining plans to switch off these legacy systems within the next three years, operators will be able to repurpose the spectrum into 4G and 5G.
"4G will continue to play an essential role in our network coverage plans," Vodacom told DCD, stressing this is the best way to cover rural areas: "We continue to introduce new network sites in rural communities across South Africa, with 95.8 percent of the rural population now covered by our 4G network."
Orange's Karakula agrees: "When thinking about accelerating the rollout of 5G services, it's important that we look to modernize our 4G networks first." 4G addresses where the people of Africa are at the moment, it seems: "4G is really the accelerator for mobile data and the services that users are consuming," said Karakula.
You can see this in Guinea where, far from launching 5G, MTN is only just launching the pilot stage of its 4G network in the country.
Meanwhile, Namibia is still looking to expand its 4G network and eyeing investment from the private sector to support this. There will be a 5G launch there next year, but the priority seems to be around 4G at the moment.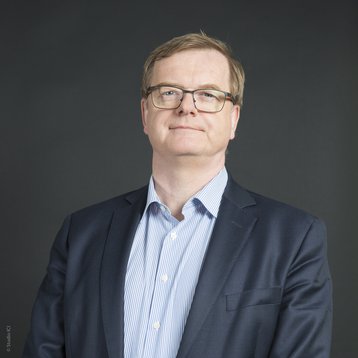 Investment questions
With investment money tight, one organization seeking to benefit is Chinese vendor Huawei, which recently helped South African operator Telkom launch its 5G network.
The vendor has faced setbacks in the US, UK, Australia, and Canada, because of its links to the Chinese government, but perhaps hopes its investments will afford it more of a welcome in Africa.
In early November, during Huawei's '5G Lighting Up Digital' event, Benjamin Hou, president of Huawei Northern Africa Carrier Business said that the company "will further increase its investment in Africa to support the steady development of 5G to facilitate digital transformation in the region."
Karakula wouldn't say which network partner Orange is using in its 5G network, but suggested the operator has more freedom there, but would not put all its eggs into the same basket.
"We have no limitation in working with partners compared to Europe, where it has been more the focus of the conversation," he said.
"We are very attentive to the fact that we do not want to get too dependent on any supplier, be it Chinese, European, or American and so on. It's very important for us to have balance."
Returning to Ericsson's predictions, even by 2028, 5G subscriptions will only account for 14 percent of Africa's overall connections, while 55 percent will remain on 4G.
Strikingly, 2G, which is being phased out of networks in many countries worldwide, will still have more connections than 5G in 2028, in Africa.
Karakula flatly denies that this is an issue: "With 2G, 3G, and 4G it's come late to Africa generally speaking compared to other markets such as Europe," he said. Despite Ericsson's gloomy forecast, he asserts that "Africa has bridged the gap," and is getting 5G "at the same time compared to other continents."
Whether that is true or not, it looks as if Africa should consider pushing its 5G potential by first fully making the most of its 4G networks.