Mission Critical Training
Helping the industry design, build and operate better data centers across the globe
Due to the acquisition by Datacenter Dynamics International Ltd. [DCD], the world's leading media and events business for the data center industry, DCD>Academy have been able to combine a proprietary education framework with DCD's network of subject matter experts and its growing library of content resources to create powerful blended learning solutions for professionals in the sector.
Industry-recognized credentials
A new education baseline for the industry
Digital infrastructure is a trillion dollar industry and data centers are the central cog to a data system that keeps the world turning. So, isn't it about time that we demystify the data center and help more people understand the evolution of one of the most exciting infrastructure industries of the 21st century?
Find out more about The Business of Data Centers
Credential-based L&D Framework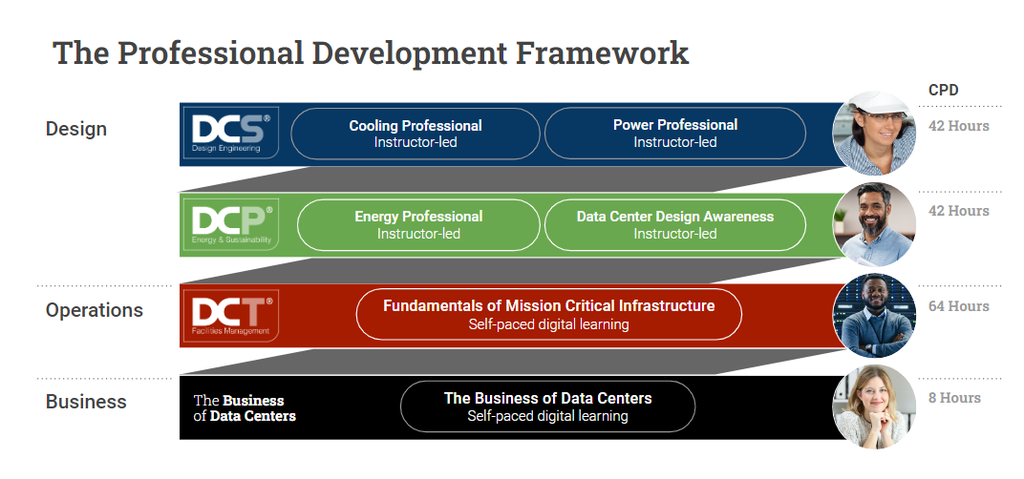 DCPro is the leading international provider of corporate L&D services to the industry. Our blended approach to learning allows us to tailor training programs that are highly flexible, efficient, time and cost effective, and deliver results quickly.

FMCI or Foundations of Mission Critical Infrastructure is the Industry's most comprehensive online training program that currently comprises 18 e-learning modules and a total of 64 hours of self-study.

With an average class size of 8, our virtual classroom experience is highly interactive allowing for our expert instructors around the world to engage with students 1-on-1 and for groups to collaborate on learning exercises and course work.