We have previously reported on the ambitious plan by Telekom Malaysia Berhad (TM) to create a pair of data centers 320km apart, connected with a fast fiber optic link, as part of a unique "Twin Core" deployment. How far has the project progressed, and how is it hoping to succeed in the face of today's uncertain economy?
The story so far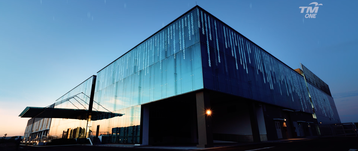 "We are sticking to the point of what we shared earlier, as we are executing our strategy for digital transformation. First part of that involves establishing our twin core. The first core was launched on November 7 [and] the second core is being constructed, which we anticipate will come alive around Q3 of 2018," said Edwin Ng, the general manager of TM's data center and cloud business division, TM One.
The first core that Ng referred to is the Iskandar Puteri Core Data Centre (IPDC), located 20 minutes away from the Tuas Checkpoint in Singapore, in the Nusajaya Tech Park in Iskandar. Further away at Cyberjaya, the Klang Valley Core Data Center (KVDC) is still under construction.
Ng emphasized the focus on creating a carrier-neutral data center to facilitate information exchange between customers, as well as other operators. Indeed, so keen is the company on strengthening its connectivity that a diverse link is in the works between IPDC and a 'hub' in Singapore, Ng revealed for the first time.
The objective is to enhance the hybrid cloud and multi-cloud capability of TM One's data centers: "IPDC will [be linked to] one of the Singapore data centers that will allow us to connect to most, if not all of the public cloud players like Alibaba Cloud, Amazon Web Services (AWS), Microsoft Azure and Soft Layer."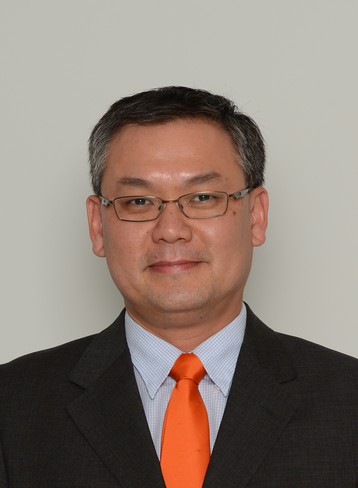 Aiming for excellence
Both IPDC and KVDC are constructed to obtain Tier III Design and Tier III Constructed Facility (TCCF) accreditation. The facilities will be the first commercial data centers in Malaysia to be certified to TCCF, Ng said, adding that the eventual goal is to get both facilities accredited with Uptime's Operational Sustainability standard too.
Why go to such lengths when other commercial providers in Malaysia had, at most, paid lip service with a preliminary design accreditation? "We are committed to the quality of the design, standards and operations. The key to ensure the quality of the data center is there. We are committed to get our facilities certified to Uptime standards," he said.
Despite being based in Malaysia, IPDC was also assessed to the Monetary Authority of Singapore's (MAS) Technology Risk Management (TRM) Guidelines. Crafted with financial institutions in mind, the TRM is a set of specifications pertaining to both cyber security and physical infrastructure, with the latter typically adopted by new data centers in Singapore as "MAS TVRA".
"Some of the regional banks need to comply to the security requirements by the MAS. If they have a presence in Singapore, and if they want a data center in Iskandar Puteri, they will require those to be fulfilled," Ng told DCD.
"We are starting to see a paradigm shift where the industry is becoming more open to the outsourced data center. And based on our insight into the Malaysia industry, security and certification are among the highest priorities with customers. This validates our original design that the [various] certifications are worth investing in."
Enabling digital transformation
What gives Ng confidence in the twin core concept is he doesn't see it as a case of selling data center space, but facilitating and enabling digital transformation. "This industry is always competitive. To stay ahead, we need to adapt and focus on serving our clients. We need to focus on customer value creation. I don't think it's just [about the data center]."
He pointed to the opening of Malaysia's 'digital free trade zone' in November and Tencent's plans to launch WeChat Pay in Malaysia as catalysts that will encourage digital transformation and innovation. The former is a joint venture with Alibaba, and is expected to handle US$65 billion worth of goods once in full flow, and to create 60,000 jobs by 2025.
"To enable digital transformation, first you need a house for all the data and traffic," he said.
"We are seeing more deployments in the cloud, both public and private cloud implementations. With a lot of enterprise clients that we are working with, we are also seeing increasing concerns with data sovereignty, and a demand for greater reliability for a hybrid cloud."
In Ng's view, everything boils down to being able to meet the needs of his customers: "Customers are looking at driving down costs, looking at digital to help smoothen business processes, gain seamless connectivity to services that are located outside their premises. And in a secure environment. If you manage to solve all these, then the customer will look to you."
Conclusion
"2018 will be a very interesting year, given the challenges that the [global] economy will face. [Yet] with the arrival of KVDC in 2018, our two core data center assets will put us in a very strong position to be able to meet our clients' needs," Ng said.
"We believe our solution is very unique in the market. I don't think there are any players with two data centers with high speed connectivity, with a cloud exchange in them. And those are also capable of very high power density."