IT and energy sustainability are coming to the forefront of corporate awareness around the world. Coming with that is a need for schemes measure and improve on energy use - and the CEEDA scheme has begun a global expansion.
Initiated in the UK, the Certified Energy Efficient Datacenter Award (CEEDA) has already issued certification in the US and Australia, but has now extended into new territories - Asia and Latin America. The first Latin American CEEDA awards have gone to Kio Networks in Mexico, while in Asia, CLP Power in Hong Kong got the first Asian CEEDA Gold.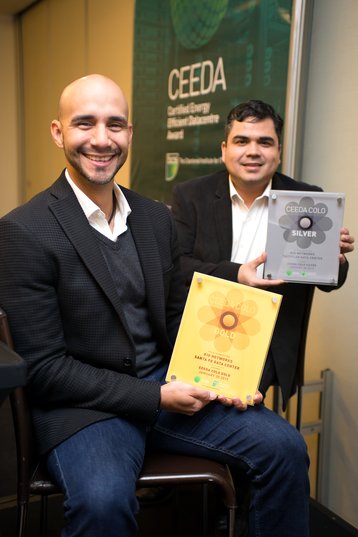 Identifying the green data centers
In a bid to differentiate themselves from competitors who may have made less effort towards implementing energy efficient practices, data center operators are seeking to get their facilities certified under relevant accreditation schemes.
Alongside CEEDA, other schemes include the IDA-BCA Green Mark for Data Centres scheme, along with LEED and BREEAM for efficient buildings, but CEEDA stands out for a specific focus on data centers and operational efficiency.
One recurring topic brought up in discussions on green IT is the dichotomy that exists between facility managers who operate data centers and IT professionals managing the IT hardware and software stacks that operate within them.
Specifically, the priority of the former revolves around ensuring that the physical data center can efficiently and reliably deliver power and cooling to the relevant aisles, while IT professionals are concerned primarily with the uptime of their services, with scant concern for topics such as the power consumption and the energy impact of the underlying software.
Yet the way most data center currently operates offers little to no incentive for the two disparate groups to collaborate, and IT departments don't typically take factors such as energy efficiency or sustainability into considedration when comparing different service providers. Moreover, many of the existing standards that touch on energy efficiency measures stop at the infrastructure level.
CEEDA seeks to change that, by adopting a holistic view of energy efficiency that spans from hardware engineering i[ to software. And with prerequisites that include coherent communication between IT and engineering, it may even help to bridge this awning gap between these two departments.
Focusing on what matters
One thing that stands out about CEEDA is how the framework seeks to cater to all, from large data center operators to smaller colocation providers and even individual enterprises. A small organization operating within a mixed-use premise is not disadvantaged either; CEEDA offers an advanced assessment criteria to take energy saving measures into consideration - such as when heat generated by the data center is applied to reduce the heating load elsewhere in the building.
It's widely recognised that data centers can be run at higher temperatures, and most servers can continue functioning without detrimental effects in such an environment, but few operators have actually carried this out in practice. Where other frameworks often do not directly address this facet of energy saving, an extension of operating temperature and humidity ranges is actually recognized within the CEEDA framework.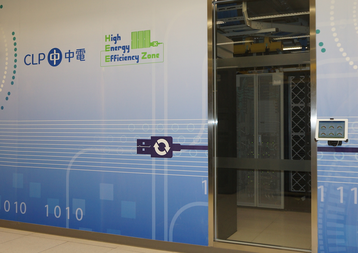 Indeed, this was precisely what CLP Power Hong Kong (CLP) did at its data center. "Despite the fact that Hong Kong is located in the hot and humid subtropical region, CLP Power's data center has successfully demonstrated the exemplary use of free cooling system", said Andre Blumberg, director of information technology. CLP is the first in Asia to be awarded a Gold level under CEEDA.
Finally, the extensive list of criteria also ensures that it is not just another certification that can be obtained by a select group of specialists toiling away behind the scenes. With requirements that ran the gamut from IT to MEP (mechanical, electrical and plumbing), CEEDA necessitates participation from multiple levels of an organization, automatically making it a company-wide effort to go green.
"The internal impact of the CEEDA program on general management and the CIO has been very positive," noted Daryl Yeoh, the data center chief engineer at Westpac Banking Corporation, in a report seen by Datacenter Dynamics. "Development of a coherent energy efficiency policy has been raised to the highest levels of the company."
More in the pipeline
Aside from CLP, it is understood that at least two other organizations are in the final stages of obtaining their CEEDA certification in Asia. Elsewhere, a couple of organizations that were awarded a certification in Europe are ARM Cambridge and the University of St Andrews, with each having attained a Gold level result.
Where going green used to reside squarely within the domains of the data center operators or the largest cloud service providers, organizations are increasingly recognizing the role that IT plays in energy efficiency. This means that the onus is now on individual organizations to do more in reducing their energy expenditures, and by extension, their carbon footprints.
"Data centers are extremely energy-intensive facilities," said Keith Murray, the regional vice president of data center solutions, APJ for Schneider Electric in response to a query from DatacenterDynamics. According to him, electricity accounts for more than 50 percent of the operating expenditure in a typical data center in Singapore.
"CEEDA, and other similar certifications and standards such as BCA-IDA Green Mark and SS546, will definitely help companies save operating costs, hence, more incentives for them to opt for greener data centers and to maintain the sustainable operation," said Murray.