If you expected the cloud to suddenly simplify IT, the reality may be something of a disappointment. Enterprises are not buying into one cloud over another, but are rolling out multi-cloud deployments.
Enterprises are finding that they are running applications which are committed to different cloud providers, according to Omer Wilson, the APAC marketing director at Digital Realty. And he should know, as Digital has a large number of cloud providers operating from within its data centers.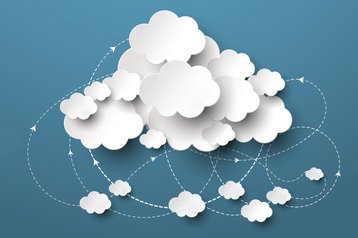 Cloud in the city
"Customers don't change their view in terms of the providers. They just need access to the cloud, they need access securely. They don't need access to just one large provider; a lot of them are using different cloud provider," Wilson told us.
So they might have one cloud instance for customer relationship management (CRM), and a completely different architecture for their financial systems and payment gateway.
Inevitably, this means that enterprises need a hybrid architecture to facilitate their consumption of multiple clouds, be it a private cloud deployment or secured, high-speed access to the relevant public cloud providers.
"They need secure multiple access points to give customers access, and they need to be able to move workloads intelligently between the different deployments," said Wilson, who noted that such requirements are seen not just within the enterprise sector, but also with his financial services firms, telecommunication operators and system integrator customers.
Customers have one cloud instance for customer relationship management (CRM), and a completely different architecture for their financial systems 
Location is another factor when it comes to picking the right data center that enterprises look at. He said: "Depending on the type of customers they are, there may be geographical requirements, where they have to be in certain geography with their data – their customers are demanding that."
Of course, a lot also hinges on the needs of individual enterprises. Factors include how far along an organization is in their cloud journey, the remaining applications that needs to be put into the cloud, or even the location of their worldwide or regional headquarters, noted Wilson. Moreover, some may be looking at developing large hubs for serving the region, while others may be looking at provisioning an edge presence, he said.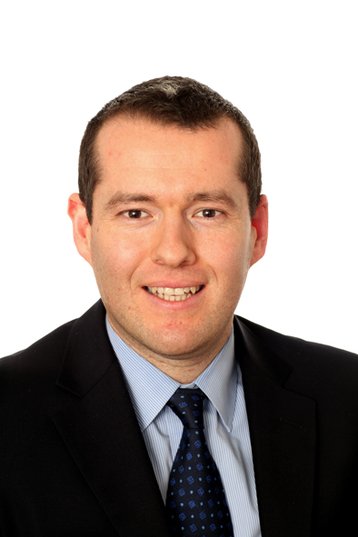 The interconnected data center
Unsurprisingly, the multi-cloud requirements of modern enterprises and the networked nature of cloud services makes the network even more crucial today.
"[The] network has always been important, but in the last few years it has become even more so," said Wilson. "When enterprises are trying to deliver cloud services to the customer, there's when it becomes important. When they are accessing it in the background, it is important that they can access it securely."
According to Wilson, part of what makes connectivity important is how even the largest cloud and data center providers cannot be physically present in every geographical location.
This brings to mind the goal of cloud juggernaut Amazon Web Services (AWS), which has publicly said it aims to have data centers in every country. At the moment however, the only AWS data centers in Southeast Asia are located in Singapore
"[Providers] are never going to be in [every country], or everywhere the customers need to be. The important thing now is we need to break down the barriers. The customers just need to access their cloud and their content," he said.
This would explain Digital Realty's launch last month of its Service Exchange platform in partnership with Megaport, a global interconnection services provider. The idea behind Service Exchange entails leveraging the capability of SDN (Software Defined Networking) to deliver private dedicated network access directly to cloud providers such as AWS, Google Cloud and Microsoft Azure.
"Even though we don't have a physical footprint in various markets, [we are] now enabling access though Service Exchange to enable customers to get out to where they need to be." he said.
Changing goal posts
While some predictged the rise of cloud computing would reduce demand for data centers, the reality is that cloud providers actually increased demand for data center space, said Wilson. And he says the fundamental requirements that undergird modern data centers have stayed the same.
"There is always going to be cooling, backup power, and physical security. These are the basics, along with considerations such as whether there is raised floor for cooling," Wilson told us.
Other demands from csutopmers such as financial institutions include Uptime Tier certification, physical security, and the availability of the building. However, he did concede that server technology is changing quickly, and that the structure of the data center suite evolving as data centers become more software-defined.
"Data center providers and operators need to be ahead of the curve, our job is to be flexible enough in the locations we can serve them, to match the technology that customers are developing," he said.
Wilson says the traditional focus on achieving 2N redundancy is changing: "Historically, we built data centers with everything backed up and fully redundant. Now we can be very flexible. If the customer doesn't need that much redundancy, we can build it up in terms of the suite structure. If they need more, we build up," he said.
"We leave the flexibility to have the space available to the customer. However, we don't assume from day one that they need the structures that we built for (other) customers. It is a flexible, modular design."
Future plans
So what's next for Digital Realty in the region? According to Wilson, the company could be making Service Exchange available here as early as early next year, as well as catering to customers in Singapore that require a smaller footprint in terms of space. The latter is not only to serve customers within the market, but to cater to multi-national companies from the US and Europe markets looking to begin with a smaller deployment.
Are there plans for more data centers in Southeast Asia? "We still feel there is enough significant demand in terms of our existing and new customer base to enable growth. Loyang [data center] is building up nicely and still available," said Wilson.