American data center operator Digital Realty may be hiring more staffers in the Asia Pacific region, and is on the cusp of looking at a third facility in Singapore, according to senior company executives.
As we enter the last few weeks of 2018, DCD spoke to Digital Realty CEO Bill Stein and APAC CFO Krupal Raval to find where Digital Realty is headed in the Asia Pacific region (APAC).
Digital Realty in APAC
The APAC region is highly dispersed, said Stein, with large barriers in terms of physical distance and culture. By comparison, in a market like the United States any differences between data centers in California and Texas are much smaller, given the fact that both states belong to the same country and use the same currency.
"I think it takes more skills to function effectively in these markets, more sensitivity," he said. "Even two cities in Europe, such as Amsterdam and Frankfurt will not be as different as Singapore and Hong Kong."
Diversity needs local skills
This diversity and Digital Realty's rapid growth in APAC could well see the company hiring soon, Stein hinted: "It's probably important to have people here who are more familiar with the local market. We'll probably need to build up more staff in some of these major markets, because it is so hard to cover everywhere.
"We are obviously building in Japan," he said. "We need staff there in Australia too," he added, referring to company's multiple developments in those countries.
And trade war or not, Stein doesn't think macroeconomic considerations will stop the greater wave of changes wrought as IT workloads around the world are moved to the cloud – creating incredible demand for public cloud providers.
"If you are a major cloud service provider, you must have a product to sell," he explained. "From an APAC perspective, I think that our clients are taking the long view."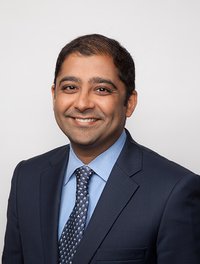 Growing in APAC
Krupal Raval, Digital Realty's APAC CFO, traced Digital Realty's entry into the APAC market with the establishment of its regional headquarters in Singapore, before going into Hong Kong and Australia. Since then, the data center and colocation provider opened its first facility in Japan in 2017, and in the same year partnered with Mitsubishi Corporation to reportedly build as many as 10 data centers on the island nation.
"Ultimately, we want to go where customers are going. [Customers] first start where we are, then piggy back to where we're going… this is the reason our clients perpetually come to us and say: 'Can you explore this market?'," he said.
Raval sidestepped the question of which APAC country Digital Realty will go into next, but he confirmed that Indonesia and South Korea are among the markets that the company are currently exploring. "A lot of major cloud providers want to go into these markets. For better or worse, the current inventory may not meet their exact requirements."
With data centers appearing in every corner of the globe, why did Digital Realty choose Singapore as its regional headquarters? Stein cited the pro-business climate in the data center hub, as well as the fact that it has grown into an important regional financial center.
"The Singapore government has tried to be very proactive in identifying ways to support businesses. They are very keen to collaborate with us and talk to us about what the pain points are, and to remove some of the obstacles. The forward-thinking element is really a differentiator and a very big boon for the country," said Raval.
Moreover, a vibrant ecosystem of cloud providers and their customers has set up in Singapore. With the hybrid cloud "alive and well" in Singapore, this has translated into a robust demand side of the equation, says Raval.
The road ahead
Raval is upbeat about the data center industry's growth prospects over the next few years. "I think the demand side of the equation is going to be unabated for several years, macro elements notwithstanding, of course," he said.
Stein sees the APAC data center demand mirroring the huge growth experienced in the US over the last few years: "The US was on an incredible growth trajectory." He sees the APAC region following what happened in the US three years before.
But will the trend of social media and cloud giants building their own facilities dampen demand for colocation space? For instance, Facebook in August announced a US$1 billion facility at Tanjong Kling in Singapore, where public cloud giant Amazon Web Services (AWS) is also known to be building a new greenfield facility.
"Companies building their own facilities are not new news. Facebook first built their own data center in Eastern Oregon, maybe 10 years ago. They continue to [lease] space from us in the US and around the world. A lot of these firms are adopting what I call a hybrid model, where they own and lease space. We can offer space – a lot of space, faster," said Stein.
In the meantime, Raval hinted at impending plans for a new facility in Singapore. "Now we're at the stage where our Loyang capacity is at the trigger point to look at a new build," he said, pointing to robust momentum in Singapore.
"We want to give our customers confidence that we are not going to run out of capacity. We are all ready for the next facility. We are a conservative company, but [the willingness to build] reflects our confidence in demand," said Raval.