It has been less than five years since Digital Realty Trust entered the data center market in the Asia Pacific with its Jurong East data center in Singapore, and the company has expanded rapidly since. Today, Digital Realty has data centers in Singapore, Hong Kong, a development site in Japan, as well as in the cities of Sydney and Melbourne in Australia.
Two weeks ago the company announced its second data center in the Eastern part of Singapore. Redeveloped from an existing paper storage facility at Loyang, the new facility will have a gross area of 177,000 sq ft (roughly 16,000 sq m) and is expected to be ready later this year with 3.2 MW of power available in the first phase.
We met Daryl Dunbar, the new managing director, Asia Pacific at Digital Realty's offices on level 42 of the Ocean Financial Centre in Singapore. Dunbar took the job in April, and spoke to DatacenterDynamics about the newly announced data center, the company's expansion plans and strategy in the region, and the competition from the likes of Equinix and 1-Net.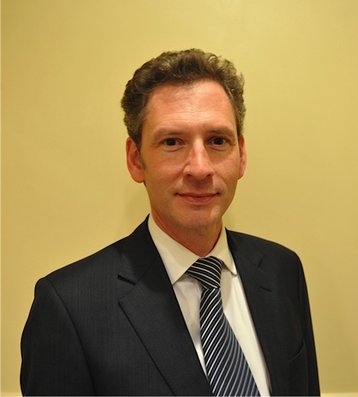 Pushing the ceiling at Loyang
Dunbar told us there is "a great deal of interest" from new and existing customers in its Loyang data center. So why was that particular building chosen? There is more than one reason, said Dunbar, who highlighted its high ceilings, heavy load bearing floors, and the availability of rooms to install the requisite mechanical and electrical components. Dunbar also mentioned that a small extension would be made to the front of the building for a small office.
On top of the usual telecommunication carriers, Dunbar told us that fiber optic connectivity would be deployed to link up the Loyang facility with the company's existing data center in Jurong East for greater geographical diversity.
Of course, the fact that the Jurong East facility is out of capacity may limit this appeal to customers who are not already based in Digital Realty, though there may be a way around that: Kevin Wee, the director of colocation at CenturyLink told us recently that its SG2 data center–which takes up the entire third level of Digital Realty's Jurong East data center–stands at just 60 percent utilization at the moment.
Dunbar asserts that pricing to access the fiber optic connectivity between the data centers will be competitive, and the ability to tap into existing links at its more mature Jurong East data center will presumably open the way to establish cross connect arrangements to other data centers in Singapore.
When we asked whether the Loyang data center can support customers with extremely high-density power configurations, Dunbar said the actual configuration would depend on the mix of customers that eventually sign on the dotted line.
"By designing the pods and data center facilities for the specific centers, you either end up under engineering or over-engineering the facility," he explained. And when it comes to high-density deployments, Dunbar noted that actual demand for it is limited at the moment. "The reality in the market is that the capability of doing it is not the same as doing it," he said.
With 13.2MW available to the Loyang facility, this certainly isn't an area that Dunbar has concerns about. "We can be fed via four links into the power grid," said Dunbar. "At this point, I am not concerned about drawing enough power for our data center."
A Digital Realty spokesperson also clarified that while the company consults with clients and partner ecosystems to help customers meet the requirements as stipulated by the threat and vulnerability risk assessment (TVRA) guidelines from the Monetary Authority of Singapore (MAS), Digital Realty isn't privy to the data stored within its data centers. Rather, the data center operator's adherence to TVRA is limited to the stipulated requirements for physical security only–and not the cyber security aspects.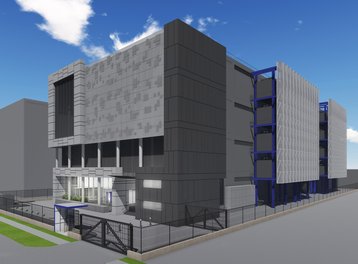 Growing in the region
According to Dunbar, both Singapore and Hong Kong are areas of strong growth and are important markets to Digital Realty. He pointed to similarities in the strong Government-led approach to IT enablement in both regions, specifically the Smart Nation master plan in Singapore and the Digital 21 strategy in Hong Kong, as well as how both encourages data center operators to locate within technology parks.
"There is considerable interest on the board level and the senior leadership team [in the region], as we see it rapidly growing and developing," he said of the region. "I think that the recognition that the region is large, and it is an area of growth for digital, is why we are strengthening the presence and will continue to do so [here]."
Dunbar pointed to Digital Realty's dedicated acquisition team that sources around the globe for opportunities to develop new data centers. According to him, the team looks at a variety of options ranging from a building that is suitable for redevelopment, new developments, or even the acquisition of existing data centers to bring capacity online much more quickly (Digital Realty acquired the Jurong East data center when the now defunct Japan Land ran into financial woes).
Certainly, the fact that Dunbar took over the Asia Pacific hat from his predecessor Bernard Geoghegan, who previously oversaw both the EMEA (Europe, the Middle East and Africa) and Asia Pacific regions is a clear signal that Digital Realty is walking the talk about paying more attention to the Asia Pacific region.
And when it comes to data sovereignty, Dunbar conceded that while it could potentially be an area that limits Digital Realty in the Asia Pacific, that it already has data centers in key regions such as Hong Kong, Singapore, and Australia. And if the situation in Europe would serve as an example, Dunbar pointed out that while some countries have become stricter with data, that some other countries might also relax their requirements instead.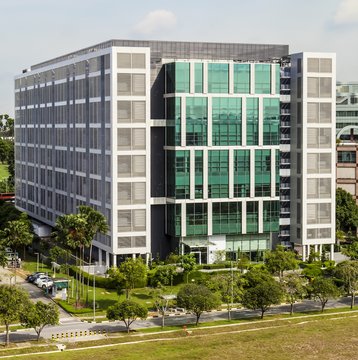 On the competition
It is no secret that data center operators such as Equinix and 1-Net are strengthening their base with new data centers in the region and within Singapore respectively. Equinix just last week announced further plans to expand its presence in Hong Kong with the third phase of its second International Business Exchange (IBX) data center there. This comes in the wake of a third data center in Singapore in March.
For its part, 1-Net is set to launch 1-Net North in the last quarter of 2015. Elsewhere, Telstra has also acquired Pacnet as part of a $700M deal (Read "Why Telstra is paying $700M for Pacnet"). So what does Dunbar think of the stiffening competition from other large data center operators with multiple data centers?
"Competition in the market in general is a good thing, it provides customer choice. Some customers want different solutions; they want different solutions, different products," said Dunbar. "We feel we offer a premium, a particular good product in the market. The market continue to be buoyant, there is a high density of data center in the market. There continues to be demand here."
Dunbar thinks Telstra's recent acquisition of Pacnet is an expected development, based on trends seen in the United States and Europe: "I think it is just an example of the type of consolidation that you see in the market that is maturing. That is the kind of consolidation that you are seeing in the U.S. and Europe in recent year," he said. "I would say that the Asia Pacific market is largely made up of a diverse set of data center providers. Natural consolidation will occur–there are a lot of players."
In his closing remarks, Dunbar reiterated that the region is an important one to Digital Realty. "We think you'll see us continue to invest here. The Asia Pacific region is growing rapidly; we want to grow with it, and help our customers grow," he said.
Just as the company's entrance into the Asia Pacific started with its first data center in Singapore, perhaps the opening of its second data center here will be a sign of the company's expansion in the region.