Though Northern Virginia remains the capital of data centers, the key 'FLAP-D' markets in Europe (Frankfurt, London, Amsterdam, Paris, and Dublin), along with Singapore in Asia Pacific, continue to be major hubs for new development.
But success brings problems. While Singapore looks to emerge from its three-year moratorium, existing markets such as Ireland, the Netherlands, and parts of Northern Virginia are seeing major pushback.
In Amsterdam, regulators are trying to create rules to limit data centers' demands for energy and land. In Virginia, local residents and some officials are opposing plans to expand the state's data center sprawl from Loudoun County into neighboring Prince William County on a massive scale.
In Dublin, however, it's not politics or environmentalism that's causing issues, but infrastructure limitations. Data centers in Ireland still enjoy a large amount of political cachet, especially from the ruling coalition. Opposition to new developments has sprung up in more rural areas, but is minimal for developments in existing industrial parks.
Yet grid issues and concerns about capacity in the greater Dublin area have led the state-owned electric power provider, Eirgrid, to impose a de facto moratorium against new data centers that could last until 2028.
A halt on data centers in Dublin
Pressures on the nation's energy grid and strong renewable energy goals effectively halted new data center developments since the turn of 2021.
EirGrid says it will only consider new applications for connection to the grid on a case-by-case basis in the wake of a November 2021 Commission for Regulation of Utilities (CRU) decision to limit their impact.
The CRU stopped short of a nationwide ban, saying a full moratorium was not a "suitable response", but said that there will be limits on where data centers can be built, and they may be asked to provide on-site dispatchable energy storage or generation equivalent to their demand, so they can reduce demand, or take themselves off-grid completely.
The Irish Industrial Development Agency (IDA), a body charged with attracting investment into Ireland, says data centers bring in foreign money and boost the economy. It has asked Eirgrid for assurance that applications will at least be considered on that case-by-case basis.
Despite IDA's plea, DCD understands that EirGrid has denied several applications, even with some on-site generation.
"When the one-to-one meetings took place between EirGrid and industry, it's effectively a moratorium in all but name," a source told DCD. "There have been some interactions with some companies directly with EirGrid, and they're effectively doubling down on the moratorium despite the assurances given to the IDA," they added.
More than 40 companies responded to the CRU's 2021 consultation, and DCD understands a number of them are "puzzled" by the way EirGrid interpreted the CRU's decision.
IDA CEO Martin Shanahan recently conceded that new data centers "are unlikely to happen in Dublin and the East Coast, at this point, but the IDA remains committed to developing new data centers."
"Shutting down the whole of the data center industry for 10 years is going to have a massive impact on the country," says Eddie Kilbane, CEO of data center operator Dataplex.
Google's submission to the CRU said that any moratorium on data center development in the area needed to be avoided "at all costs," threatening to walk away from future investments there.
In its submission, obtained by the Irish Times through a Freedom of Information request, Google said that any such ban would send the "wrong signals" about Ireland's ambitions as a digital economy and render any further investments in its infrastructure in the country "impossible."
Google suggested a new tariff system could be imposed for data center operators who reserved more capacity than they ultimately needed, or were too slow to grow into that capacity.
"Unfortunately, none of those comments were actually taken on board," says Garry Connolly, founder of Host in Ireland. "I think that was the crux of so many people's disappointment; that they thought that there was an opportunity to influence the recommendations that were coming out the other side, but they were effectively discounted."
In the time since this piece was originally written & published in DCD Magazine, EirGrid has called a halt to plans for up to 30 potential data centers. Digital Realty's Interxion has told local press it has paused plans for a $300 million expansion in the area as a result of the restrictions put in place.
Eamon Ryan, minister for the environment, climate, and communications has said that Ireland is currently in a ''very tight situation' regarding electricity supply, and Eirgrid is ''absolutely right'' not to take new applications from data centers.
Is the grid the problem?
Data centers make up a sizable part of Ireland's energy demand, but some within the industry argue they are being scapegoated for EirGrid's failure to invest in energy transmission infrastructure to move renewable energy from wind farms in the west to the east where it's most needed.
"It's a network issue," says Kilbane. "The issue is that EirGid have not invested in the infrastructure; we don't have the grid infrastructure to get that to the area where the demand is."
EirGrid has said data centers currently use 12 percent of electricity in Ireland, and this could grow to between 21 and 30 percent by 2030. At the same time, the country has set a target that 70 percent of Ireland's electricity will come from renewable sources by 2030.
Data from Ireland's Central Statistics Office (CSO) suggest electricity consumption by data centers in the country increased by 144 percent between 2015 and 2020. Niamh Shanahan, a statistician in the Environment and Climate Division of the CSO, noted: "This is the first time the CSO has published figures on electricity consumption by data centers. Data center consumption increased from 290 Gigawatt hours in January to March 2015 to 849 GWh in October to December 2020."
That explosion in consumption, coupled with transmission issues, has led to fears over adequate supply. The country is looking to move away from fossil fuels and close legacy power plants, but renewable projects have been slow to come online.
Environmentalists argue the facilities take an unfair proportion of the green energy available and will prevent the nation's overall transition to sustainable power.
However, EirGrid has more immediate and local concerns. In 2021, it issued at least seven amber alerts, warning of a potential shortfall in power. Six of these alerts were due to a "reduced margin" between the level of electricity generation and demand, Eamon Ryan, Minister for the Environment, Climate and Communications told the Irish Parliament last year.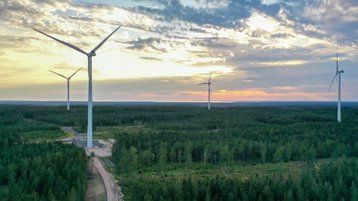 A seventh in April was related to temporary systems failure in EirGrid's control center. Two power plants in Cork and Dublin had been offline for parts of the year due to maintenance.
The current government has promised at least five Renewable Electricity Support Scheme (RESS) auctions – where projects bid for capacity and get a guaranteed price for their output – before 2025, but only the second auction is currently underway.
RESS 2 is expected to boost renewable energy generation by up to 3,500 GWh by the end of 2024.
Host in Ireland's Connolly says the situation is a "challenge of success: If you look back 25 years, Ireland was the largest exporter of software in the world; that has evolved on to data centers.
"The increased digitalization thanks to Covid has meant that projects have started already in the greater Dublin that weren't meant to start until 2025. With the decarbonization of society and the decarbonization of the grid, this incredible demand is a real challenge."
More offshore wind on the east coast could help alleviate some of the capacity issues in the area, but would take several years to bring online.
Grid projects in the Dublin area, such as the Kildare-Meath Grid Upgrade to a high-capacity electricity connection between Dunstown substation in Kildare and Woodland substation in Meath, have yet to begin.
Wind makes up around 40 percent of Ireland's energy mix, but the nation has little energy storage. ESB operates a 292MW pumped storage station in Co. Wicklow called Turlough Hill. Energy developer Gaelectric had more than €100m ($108m) of funding for a compressed air energy storage project in salt caverns near Larne.
The scheme was intended to provide a 250-330MW buffer for six to eight hours - but was canceled after Gaelectric entered administration in 2017.
Amazon Web Services told the CRU Ireland had 'missed opportunities' in the past to deal with supply issues. "During the previous decade, there were opportunities to deploy reinforcements, prepare the grid for growth and investment, and equip the grid for the integration of more intermittent resources," the company said.
DCD understands EirGrid staff have gone as far as suggesting some data center operators develop their own interconnectors to connect data centers directly with renewable energy projects in other parts of the country.
Can data centers developers go to west Ireland?
Draft proposals put forward by EirGrid as part of its Shaping Our Electricity Future consultation suggested moving future data centers west, out of Dublin and close to renewable energy projects on the coast. However, there seems to be little appetite to go west, especially amongst the global players.
"They won't pick other places in Ireland," argues Kilbane. "They're around the Dublin area because of the latency connection totheir market, which is Europe. The further west you go, the more latency, the more compromises to the network, and they're not prepared to do that. It's client-driven."
Some local players are building facilities in the west, aiming to be close to the subsea cables that land on the coast. But Edge demand is generally low in the area, as small local populations can largely be served by existing facilities.
Apple is the only hyperscale player known to have looked at the west of the country. In 2018, after years of local opposition, it publicly abandoned plans for a facility in Athenry, County Galway. In 2021, Apple was granted an extension to its planning permission, in case it should change its mind.
If Apple ever does build in Galway, its facility would house iCloud and App Store data, rather than real-time applications. Not every company has that much back-end data, says Kilbane.
"You're not going to get multiple companies doing that because the rest of them don't have that in their stack," he adds.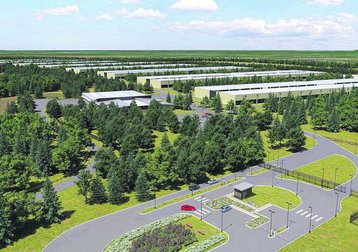 Political battles continue against data centers in Ireland
In the Netherlands and Singapore, moratoriums were imposed by the government. In Ireland, the current coalition government – which includes the environmentally-focused Green party – remains largely pro-data center.
Opposition parties including People Before Profit and the Social Democrats have both put forward proposals that would ban data centers at the national level.
Neither has passed, although South Dublin County Council (SDCC) recently voted in favor of a PBP-led motion to ban any new data centers for the duration of the new County Development Plan 2022-2028; the plan is still in draft and hasn't been finalized. However, the Office of the Planning Regulator has criticized the decision, saying that such a ban as being without any "strategic justification" and has issued a recommendation that they should be omitted from the final version of the plan.
In November 2021, People Before Profit staged a protest at the Data Centres Ireland trade show in Dublin, arguing that data centers already use 12 percent of the country's electricity, and any increase in the sector would make Ireland's climate goals impossible.
A number of industry people DCD spoke to dismissed the opposition, with one person describing PBP as "Trotskyites" - though Kilbane maintains the problem is infrastructure: "It's not political. It's a network issue."
IDA and IBEC, the Irish Business and Employers Confederation, say foreign direct investment in IT and data centers generate employment within Ireland.
Government figures suggest more than a third of the country works in computing and electronics products or related IT service industries.
Operators say the majority of employers are foreign firms, and data centers are essential extensions of those IT services.
"Data centers are critical infrastructure for all businesses, especially the technology sector contributing €52 billion ($56.2bn) to the economy and employing 150,000 people," IBEC's Cloud Infrastructure Ireland (CII) group told DCD. "In 2018 the IDA published a study that found between 2010-2018 DCs contributed €7bn ($7.5bn) in economic activity in a wide range of services including jobs in construction and engineering. Data centers are an essential part of that rich ecosystem of job creation."
The group added: "Data centers are driving and will continue to drive the decarbonization agenda. Data centers are part of the solution to climate change, and DC operators are leading purchasers of renewable electricity."
What's next for data centers in Dublin?
As of June 2021, Eirgrid had agreed to connect 1,800MW of data centers, but had received applications for another 2,000MW, with more than 30 proposed facilities at risk.
However, with more than 1GW in installed capacity, and the aforementioned 1.8GW or so EirGrid has already agreed to, there is already a sizable pipeline of developments still to be completed in the city – assuming EirGrid is still willing to connect and the developers are still interested in building.
However, the long term effect is less clear. In February 2022, Environment Minister Eamon Ryan said his department is working with the Department of Enterprise on a new policy in relation to data centers.
Responding to a parliamentary question, Ryan said officials were also working with relevant agencies to ensure a "plan-led,regional, balanced approach" to large developments.
This would take into account "existing grid availability" and the opportunity to "colocate" data centers alongside renewable energy sites, seemingly reaffirming Dublin is a no-go zone for new development applications for the foreseeable future.
DCD understands at least one global player has already had a major customer cancel plans to occupy space in Dublin, reportedly saying 'there's no future to expand in Ireland.'
Dataplex's Kilbane argues companies are more likely to look to the Nordics, where energy is cheap.
"Our company has no choice but to do nothing more in Ireland," says Kilbane. "EirGrid's decision is a commercial decision they've made and it's going to be a death knell for the industry.
"Go to Norway. Ireland, as far as the industry is concerned, is finished. We just need to move on and get over it. "
However, even if another data center is never built in Ireland, an existing 1GW is no small cluster, and the area continues to have a large number of cable landing stations along with a skilled workforce.
Host in Ireland's Connolly says the large pipeline of approved developments means growth will continue for now. He also notes that as existing facilities go through hardware refreshes, the amount of data stored and processed in existing facilities on the next generation of IT hardware will increase without a corresponding increase in energy use.
"It's taken us around 15 years to become a 1GW cluster," he says. This will rise to at least 2GW, which he says is a big cluster. "Will we see a barren period? I can't say, but what we certainly will see is the incredible retrofit stuff. Billions will be spent on refresh cycles using the same electrons to give you more output.
"I'm confident Ireland will play a part in the globe's continued digitization, and it may not be on 500-800MW of data centers a year, but it's all about the value of the data and the packet."