Five years ago, the Uptime Institute had virtually no presence in the Asia Pacific (APAC); today, the organization maintains a 17-strong team in the region, and growing. "You had to find us [then], rather than we found you," admitted John Duffin, Uptime's managing director for South Asia.
The visibility of the professional services organization and the importance of accreditation have increased significantly in recent years, and Duffin said the team is doing more work than ever, in a region which he considers a strong growth area. "We are seeing certification rising in every part of the region, including India, ASEAN [Association of Southeast Asian Nations] countries, and Australia," he told DCD.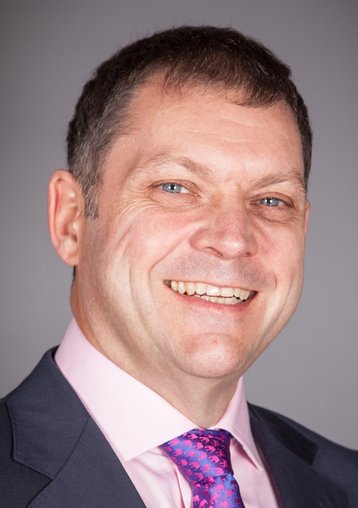 Accreditation in Southeast Asia
"The perception that certification is possible and achievable is rising, as people are realizing what it is about. There is a lot of people who have gained certification and used [it] to show that they have achieved something, and differentiate themselves in the local market," Duffin said, as he ticked off the growing list of Uptime-accredited facilities in the region, such as Fujitsu in Australia and Telkomsigma in Indonesia.
But what exactly are the technical benefits of an Uptime accreditation? "Going through the process of accreditation means that you are getting your design and facility peer-reviewed by data center experts and [getting] an external view on your design and your processes," Duffin explained.
"Once you have done that, and achieved the [Uptime] accreditation… particularly in the APAC region, they understand that their facilities have aligned with the other top data centers around the world such as those in the United States and Europe. They have achieved something that differentiates them from others who haven't and have achieved a global benchmark."
Developments in Indochina
The strong demand seen by Uptime is a testament to the beehive of data center and cloud-related activity in Asia Pacific. Duffin told DCD that in the Indochina region, there's renewed interest from facility operators in countries such as Myanmar, Thailand and Vietnam.
"A few years ago, we had a single certification in Thailand, for an enterprise data center. But in the past few months, we've certified True Internet Data Center, and am now working with Interlink. We're also working with Internet Thailand as well," he said. "[Thailand operators] have started to see what is going on in the rest of the Asia region, and they [want] to join in as well. Certainly, in the last few years, we see that sort of movement."
"We started working in Myanmar because you are now starting to see people building facilities that will attract international customers. The country is [opening up] and trying to be more attractive to businesses," Duffin added.
He also called attention to Vietnam, citing independent companies that are currently considering data centers of up to 10MW – a sizeable deployment in the country. "We are in active conversations with a number of people in Vietnam, including a project for VNPT [Vietnam Posts and Telecommunications Group] last year for a data center design."
"In Thailand and Vietnam, we're seeing rising demand for data center, and the need for reliable data centers. DCD>Thailand & Indochina [held] in Bangkok in a few weeks' time will be a very interesting event because we will see a lot of activity and interest from outside Thailand as well," he said.
Common misconceptions
What are some of the most prevalent misconceptions regarding building robust data centers? According to Duffin, two things that his team sees time and again are the notion that good data centers are necessarily expensive – and complicated. "We tend to get different conversations… [that either] certifications are expensive, or data centers are difficult."
The former also results in the perception that a Tier IV facility is "better" than a Tier III one, which is shallow at best, and wrong at worst. Duffin noted that the main difference between the two hinges on their design principle, namely fault tolerance for a Tier IV facility and concurrent maintainability for a Tier III one.
"Being able to match [the data center] with your needs is important. Look at the cost, look at the simplicity, look at the operations, start small, and learn, is always what we say to people," he said. "If you focus on Tier III concurrently maintainable data center, our advice is to make it as simple as possible. Have a simple design that works – simple to design, build and operate. Over time, you can build in more complexity if you have good reasons [to]."
Finally, Duffin called for a greater attention to be directed at operating data centers, not just building them: "Focusing on operations is hugely important, because that's where you get the reliability from in the long term. Building a good data center is just part of the equation. If you don't set up a good operations team, you are going to have problems down the stream. It's not just about building the data center."
Conclusion
Duffin is highly optimistic about the region, pointing to countries such as India and noting that some interesting projects are coming through: "Large data centers [in India] really embrace the Tier certification, and we're going to see activity amongst the banks and colocation providers as well."
For now, nothing thrills Duffin more than the frenetic accreditation activity happening in the region. "We have got 10 highly skilled engineers helping APAC operators to improve the quality of the facilities in the region. Our mission is to help people make better data centers. What we are really trying to do is to help people," he said.