Data centers are affected by many things. Climate can influence the choice of location, but there are usually many additional factors such as the state of the local economy, proximity to consumers, availability of power and networking connections and, very importantly, politics.
In this article we look at some key data center locations, and draw out the patterns behind the most exciting (hottest) and most fascinating (coolest) locations on the planet. Wherever data center demand is strong, those building the facilities have no choice.
They must meet the environmental needs through a series of technology choices and trade-offs, designed to ensure the facility delivers a reliable digital service to its ultimate consumers.
Energy can make up more than half the overall cost of the data center during its lifetime, and operators will do everything in their power to reduce their expenses. This means picking technology which will run the facility more efficiently - but also making geographical choices, such as going where the energy costs are cheap (or where there is a supply of renewable energy that will reduce environmental impact).
There are also political decisions to be made. Facebook and the other large hyperscale operators famously play off different American states or European countries against each other, locating their facilities where they get the most generous tax breaks. In Scandinavia, Sweden, Denmark and Finland, each country has offered competing levels of tax exemption for data centers. And in the US, Utah and New Mexico were placed in open competition to give Facebook the best terms for a data center in 2016: New Mexico eventually won.
Builders know in advance what cooling technology they will require, and what will be practical in a given location. Servers use electricity, and all the power used in a data center will ultimately be emitted as heat, which must be removed to keep the equipment within its working temperatures.
It's easiest to remove that heat in a cool climate, where the outside air can do most of the work - subject to being safely filtered and run through heat exchangers. Thermal guidelines from ASHRAE show which parts of the world can use free-cooling and for how many hours.
In most of the populated regions of the Northern hemisphere, free-cooling can be used for at least a part of the year. In Northern countries like Iceland and Sweden, it can be used all year round. Near the equator, in places like Singapore, mechanical cooling is required all the time.
At the same time, Iceland and Sweden have plenty of cheap renewable electricity, while Singapore does not.
Despite all this, Singapore is thriving, while Iceland remains a relatively exotic data center destination. The reason? Location still carries more weight than anything else, except for providers with applications which can live with a long response time.
All of this could be changing. The Internet of Things and the demand for digital content have led to the growth of so-called "edge" resources which are located where the data is needed most. This means that all locations where there are people will need digital infrastructure.
But it will also boost requirements for back-end resources that can be accessed with a greater latency, such as analytics and reporting. All the important parts of the data collected at the edge will need to be backed up and analyzed. And all the customer data which doesn't need regular access (think old Facebook posts, or bank statements) can be safely put elsewhere.
That's where the specialized hyper-efficient data centers will come into their own.
In a sense then, almost every location on earth could find a role in the digital landscape which we are building. The role of the technology is to deliver the digital resources to where they have to be.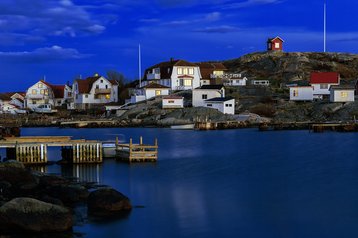 1. Sweden
Capital of Energy Smarts
Summer max: 71.6°F (22°C)
Winter min: 33.8°F (1°C)
Typical cooling tech: Outside air free-cooling, heat reuse
Sweden is a small data center market when compared with giants like the UK (London) and Germany (Frankfurt) but it is positioning itself as an energy-efficient hub for data centers, and has had some significant wins - the most well-known being Facebook's expanding campus in Luleå, which is growing to three data centers and will use hundreds of megawatts of power. The Luleå area is also home to a data center location called The Node Pole.
Sweden gets most of its energy from renewable sources, and the capital, Stockholm, plans to be carbon-neutral by 2040. The city has a district heating system, run by Stockholm Exergi, a joint venture between the utility, Fortum, and the city of Stockholm, which will help make the economics of urban data centers more positive. It provides hot water to homes and offices - and pays industrial facilities for their waste heat. Stockholm Data Parks, run by Exergi, offers tenants up to $200,000 per year per MW of heat.
Sweden's government is backing data centers, having slashed the country's energy tax for the sector, a move designed to persuade wavering providers, who might be considering other Nordic countries, to join Facebook.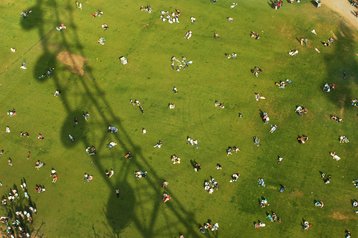 2. London
Blooming despite Brexit
Summer max: 73.4°F (23°C)
Winter min: 48.2°F (9°C)
Typical cooling tech: Chillers with free/
evaporative cooling
The capital of the UK remains the largest and most vibrant data center hub in Europe, despite a number of apparent obstacles. London has some 495MW of data center power capacity, according to CBRE, comfortably ahead of other European cities including Paris, Frankfurt and Amsterdam. Colocation and cloud providers have flocked here to service the city's financial hub, and use the abundant fiber networks. London also serves as an English-speaking European base for foreign multinationals.
All this might have been called into question by a number of factors. Real estate in London has eye-watering prices, the country's energy costs are high, and the electrical grid suffers from poor forward planning and a high dependence on fossil fuels.
These conditions mean that historically, the UK has none of the flagship data centers designed and built by hyperscale operators such as Facebook, Microsoft and Amazon. The giants are leasing space locally in wholesale colocation sites, but place their big data centers in countries like Sweden, Denmark and Ireland, where the taxes, land prices and energy costs are much more favorable.
On top of this, Britain's narrow 2016 vote to leave the European Union (the so called "Brexit" decision) caused a fall in the value of the pound and might be expected to impact London's future as the financial hub, and its value as a European beachhead for foreign organizations.
So far, there has been no sign of any impact, and investment has continued unabated. This is partly because most political decisions are yet to be made. Moves towards Brexit have been so slow and confused that it is still possible to hope for an outcome which changes little. In the absence of real data, Brexiteers are still able to promise a bright future outside of the EU, while moderates say the UK must continue doing business with the EU after Brexit, so surely the country will maintain the alignment with European laws and regulations which benefit the digital sector.
The UK government has seen the importance of data centers and backed the industry with a climate change agreement which exempts them from energy taxes as long as they collectively improve their efficiency.
Alongside these factors, the weather has less of an impact. The country's cool, temperate climate enables outside air cooling for most of - if not all of - the year, but data centers still require mechanical chillers for reliability reasons.
London will be home to DCD's flagship annual event, DCD>London, this November 5-6: More information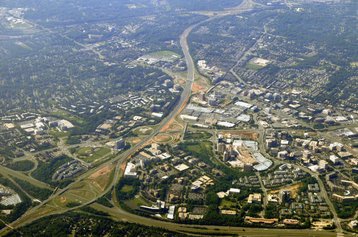 3. Ashburn, Virginia
Boom town
Summer max: 87.8°F (31°C)
Winter min: 41°F (5°C)
Typical cooling tech: chillers with some evaporative cooling
Northern Virginia is not just the largest data center hub in the world, it continues to be among the fastest growing. With a total of more than 600MW installed, the region is adding more than 100MW every year. It accounts for 20 percent of the US data center market, and more than ten million square feet of data center space.
Northern Virginia is a place close to the Beltway of Washington, with a lot of consumers and businesses eager for capacity - but the fundamental reason for its strength as a hub has little do with this and more with a historical accident.
In the nineties, fiber networks were built out fast, and early investors settled in Ashburn. AOL built its headquarters in Loudoun County, and Internet providers got together to interconnect their infrastructure, building an exchange point that became known as MAE-East, which was quickly designated by the National Science Foundation as one of four US Network Access Points. Colocation giant Equinix arrived in the area, and the rest is down to network effects.
The local economy has become skewed towards data centers - staff and land are available, and local regulations and taxation simplifies the building of new space there. Power is available, and local rulings make backup power easy to implement.
Once again, the climate has little effect on this. Virginia's summer heat precludes data centers relying on free cooling, but the winter is cool enough to turn off the chillers for extended periods.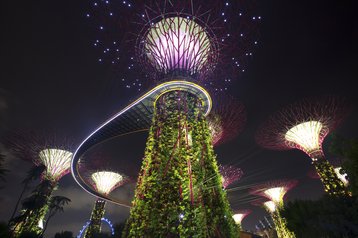 4. Singapore
Asia Pacific's Data Center Capital
Summer max: 89.6°F (32°C)
Winter min: 86°F (30°C)
Typical cooling tech: Chillers all year round
Like Virginia, Singapore is something of an accidental data center hub, but in Singapore's case, it is definitely working against the climate. It has some 290MW of capacity according to CBRE, and is growing rapidly.
Data center operators have no choice but to locate in Singapore, as it is a crucial financial and business center for the Asia Pacific region. However, it is a punishing place to build. The temperature is hot all year round, and the very high humidity makes any reliance on evaporative cooling a laughable suggestion. And the cost of land in the tiny island state is very high indeed.
Singapore has a heavily fossil-fuel based electricity grid, so data center providers locating there will take a hit on their corporate environmental footprint. Even though the climate might allow for solar power, it's very hard to exploit that in Singapore, because the city-state has very high property values, and little space for solar farms.
The Singapore government is taking a proactive approach to data centers. It has backed projects to explore ways around these problems. A government-sponsored project, spurred by a possible shortage of land for data centers, is considering how to build multi-story facilities, and keep them energy-efficient despite the local climate.
The Info-communications Media Development Authority of Singapore (IMDA), along with Huawei and Keppel Data Centres, is currently testing a high-rise green data center building. Another project aims to create solar farms despite the land shortage, by floating them on the island's reservoirs. A further solar development plans to distribute capacity by renting space on city floors. The heavy planning of the Singapore economy, combined with the continued need, seem set to keep the country at the forefront.
In September, we're heading to Singapore for the region's leading data center and cloud event. Be sure to join us.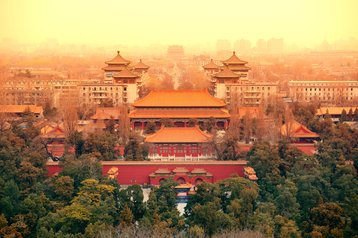 5. Beijing
Planning at Scale
Summer max: 87.8°F (31°C)
Winter min: 35.6°F (2°C)
Typical cooling tech: chillers needed for large parts of the year
China is experiencing an impressive level of growth in its data centers, as the country undergoes rapid development. With its huge population rapidly taking up mobile services and other digital activity, it has increased investment in infrastructure, with cloud players like Alibaba and Tencent becoming global giants.
China's capital and its third largest city, Beijing was one of the first Chinese data center hubs, along with Shanghai, Guangzhou, and Shenzhen. However, by 2016, the city was less willing to allow data centers, owing to a shortage of land, along with the high power demands - and substantial carbon footprint - of data centers, which didn't endear them in one of the world's most polluted cities. In 2016, Beijing issued a ban on data centers with a PUE rating of more than 1.5.
Smaller cities are developing data center sectors of their own, but Beijing remains a crucial location.
China's biggest hyperscale companies come together this December: More information.