As with every new generation of mobile technology, 5G has had a lot of hype, speculation and even detractors, but now that it is actually being rolled out there is excitement at what 5G could enable. From autonomous vehicles and smart cities to remote surgeries and mixed reality applications, this is really the start of a new wave of what is possible.
Gartner forecasts that worldwide 5G network infrastructure revenue would double between 2019 and 2020 to $4.2 billion, suggesting that service providers are taking the technology – and its applications – seriously, even if there may be a wait for these to come to fruition.
Data centers must update
This wait is because while 5G is being rolled out, it is having a domino effect on existing infrastructure, and on new investment, particularly when it comes to the data center. There are the simpler aspects such as network upgrades and changes to switching and routers required in data centers for 5G, as well as the potential of existing technologies such as network functions virtualization (NFV) and software-defined networking (SDN) to make more of an impact.
According to Moor Insights & Strategy's 2018 look at investment attributable to 5G, network transformation (56 percent) is the main focus, followed by the data center (22 percent) and edge computing (19 percent).
Opportunities will exist for both new and existing data centers, and that's why in order to really benefit from 5G, there needs to be a rethink about the structure of the data center.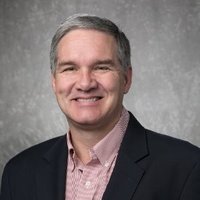 5G RAN
Mike Wolfe, Vice President of Wireless Network Engineering at CommScope, believes there is a lot of flexibility built into the network architecture of 5G that enables it to address a wide range of use cases that are beyond the capabilities of 4G.
"The flexibility includes things such as the desegregation of the control and user plains of the network and also migration towards distributed baseband processing and the radio access network (RAN). In turn, this leads to opportunities for virtualization of RAN network functions and it enables the convergence of the RAN into the data center space," Wolfe explained in a recent DCD webinar titled, Is Your Data center Ready To Meet 5G Demands?
While many of the baseband functions in 5G architecture become virtualized, some of them may still require some hardware acceleration and it's for this reason that a logical move would be to co-locate some of the architecture with other data center infrastructure, and with things like mobile edge compute.
"If there's a low latency use case that's being served by a particular operator in a particular area, then you would have convergence between mobile edge compute as well as the RAN functions inside the data center-like space," Wolfe said.
RAN open standards driven by global network operators as well as some key OEMs will mean a more unified approach to 5G architecture on the horizon. This may subsequently drive business away from traditional OEMs to newer, agile players who can provide services under that open standards environment.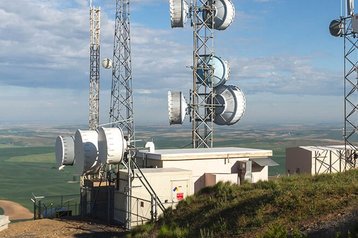 Edge computing
Edge computing and 5G are likely to co-evolve – with both working in tandem to exploit the best features of each other. According to Gartner, edge computing will account for 75 percent of enterprise-generated data by 2025 – it currently only accounts for 10 percent. The huge upswing is because many of the applications that 5G is touted to provide require a huge volume of data to be processed at the edge in order to work efficiently. Currently, there's no good way of processing data at the edge and then sending it back to a traditional data center.
"What we need to do is drag some of that compute capability back out towards the edge," Jamie Birdnow, VP of advanced and core technologies for cloud and hyperscale solutions for CommScope, said in the webinar.
"What this means is there could be a lot of smaller data centers, distributed geographically in such a way that's going to make them a little bit more difficult to manage. Connectivity will be important in terms of how we do that," he added.
One of the key features of 5G is 5G New Radio (NR) air interface, which provides improved performance through high-speed latency capabilities using new mobile spectrums. So just as the edge supports 5G, 5G will support the uptake of edge devices, driving compute and storage closer to the user.
Service providers will need to deploy edge nodes as mesh networks with an east-to-west flow and parallel data paths to meet these requirements. Some of these nodes may be considered micro data centers or pod-type data centers, similar to those being used by telecom and cable providers – thus, changing the dynamic for traditional data centers. This isn't the only change in dynamic for data centers – virtualization of networks and RAN, and the merging of wireless and wireline networks may require support from within the data center too.
Meanwhile, it's worth noting that cloud-scale data centers and larger enterprise facilities will be less affected as they are already using distributed processing and are designed to handle the increased data flow from the edge. Multi-tenant data centers will be more affected and may have to relocate closer to the edge to provide regional points of presence for cloud-scale facilities. The biggest changes will be for service providers who will have to make a decision on the relationship between core data centers, evolving central offices, and centralized RAN (C-RAN) hubs.
The unknown
While it is safe to say that the data center will require huge changes to accommodate and enable 5G, there is still a lot that is unknown. What we do know is that the likes of AI and machine learning will be required – and the vast amount of data processed will be on the edge - and that means we will see a shift from cloud-scale data centers towards localized, low-latency services.
What we don't know is how applications are likely to develop over a number of years – and the sheer range of requirements. For instance, autonomous cars will require far more sophistication than remote surgeries. The only way to prepare for this is to agree on how data is captured, processed and analyzed. This way network traffic can be better managed and changes can be made as and when required by network engineers.
There will be a number of obstacles to overcome if a data center is to be 'future-proofed', such as investing in a decentralized public, private, and hybrid cloud infrastructure that can be distributed to the edge.
For hyperscalers, many have distributed network systems inside the data center handle internal east-west traffic that dwarfs the amount of external network traffic, and yet they are still are concerned that data traffic at the edge will overwhelm the access network capacity. In other words, there will be a breaking point in resources to transport data from the edge to central data centers, and this is why there needs to be a reimagining of the data center and the way it operates now.