Data centers consume more than 120TWH of power in China in 2017, and energy consumption for Internet data centers (IDC) is estimated to grow at a staggering 30 percent rate annually, says Yuan Ying, program manager of Climate and Energy at Greenpeace East Asia told DCD.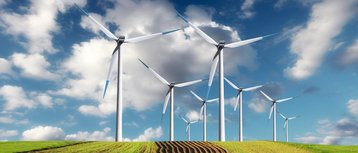 Towards a greener China
That's a lot of energy, especially when most of these data centers are still powered by highly polluting coal. As part of a broader mission to reduce pollution and improve air quality, the Chinese government has undertaken a huge energy transition to shift the country towards renewable energy over the past decade.
And it has made substantial progress on that front. According to Yuan, China has installed the largest amount of renewable energy in the world, with solar reaching over 174GW and wind over 184GW by the end of 2018. It is also doing more to increase the efficiency and lower costs for developing additional renewable energy sources in the country.
"[China's] National Energy Administration has set targets to significantly reduce the wind and solar curtailment by 2020, and launched [power] grid parity policies to bring down the cost of wind and solar power to the same level as coal fired power in the next two to three years," said Yuan.
Elsewhere, China's cloud giants are playing their part with highly efficient data centers that makes use of renewables. For instance, Tencent is building a data center in the hills of Guizhou that will tap the external cold air for cooling and could potentially access the large supply of hydropower in the region. Yuan also drew attention to Alibaba's data centers in Hebei, which uses a "large share" of local wind power for its energy needs.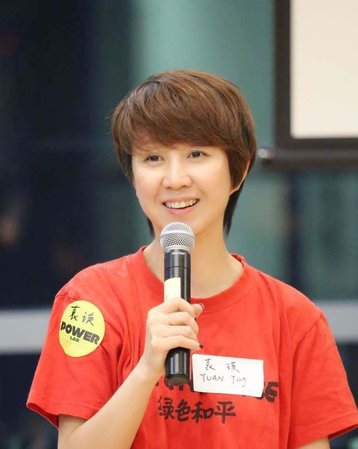 Guidelines for data centers
On the legislative front, the country has established guidelines to tackle the fast-growing industry. As we reported previously, the Guideline for Pilot Projects of Green Data Centers (GPPGDC) was released in 2015 to encourage sustainability in the data center industry that included a pilot of 100 leading green data centers.
The three government bodies that crafted the earlier guidelines - the Ministry of Industry and Information Technology (MIIT), National Government Offices Administration, and National Energy Administration - have since upped the ante with the release of a new framework in January 2019 to further push the industry towards greener data centers.
Titled "Guidelines on Strengthening the Construction of Green Data Centers," the new guideline frames green data centers as the vital linchpin for power a new generation of digital infrastructure in China. According to Yuan, it maps out a more comprehensive concept of the green data center, which includes encouraging the use of renewable energy through direct power purchase and green energy certificates.
One aspect of the new guidelines rely on the use of PUE to gauge the efficiency of a data center, and this is already making itself felt in the data center industry in China. Specifically, the Shanghai municipal authorities recently issued a three-year action plan that limits new data centers to a PUE value of 1.3, a move which prompted great debate among data center professionals in the country.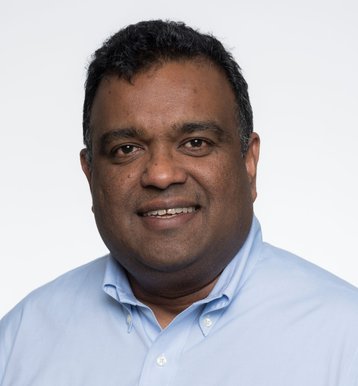 PUE matters
This tightening of PUE is really a continuation of earlier guidelines (GPPGDC) which came into being at a time when most data centers in China had a PUE of 2.2. While the situation has changed for the better, is an arbitrary PUE target of 1.3 a reasonable target?
"[Achieving a] PUE of 1.3 is highly dependent on the ability to use climatic conditions for cooling and free cooling. It is also highly dependent on the IT load reaching the threshold to ensure an efficient PUE," said Verghese Jacob, the managing director of FMevolution, an independent data center consulting firm.
"There are certainly locations where a PUE to 1.3 will be challenging but in turn there are many more locations where it can be achieved. I would congratulate the government for setting the target. However, it is important where it cannot be achieved that the data center developer demonstrate the best-case PUE and the government provide an exemption for these cases," he said.
For Leo Chen, the technical director of solutions architect at AirTrunk, the question is not about whether it can be achieved, but whether it can promote the progress of the data center industry in China. Due to the real-world economics of bulk energy purchases – buying more generally gets you a cheaper rate – and the substantial capital overheads of an energy-efficient data center, ironic situations may arise in which a data center with a worse PUE may cost customers less, he explained.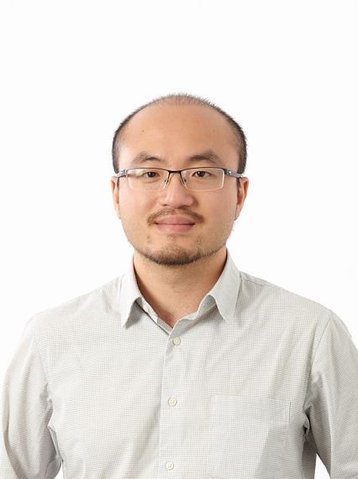 Renewables are the answer
For now, Chen, who used to work for Alibaba, says that modern Chinese data centers are highly energy-efficient facilities.
"The most energy-efficient data centers in the Asia-Pacific region are in China. Regardless of rent and cost, China data centers have achieved a very competitive foundation, relying on a strong manufacturing industry chain and infrastructure capabilities. China's data centers are no worse than their peers when it comes to their technology, design, and operations," he said.
While there is no doubting the importance of improving data center energy efficiency, it can only get one so far, however. Yuan said: "As China continues to boost its renewable energy development and reforms its power market, companies now have more options to procure renewable energy than before."
While she praised Chinese cloud giants for what they have done so far, Yuan called on them to do more. "We'd love to see the data center sector and the cloud giants in China making more ambitious moves to reduce climate impact and seize the opportunity moving towards renewable energy," she said.
The solution, according to her, is for them to demonstrate strong climate leadership through ambitious goals such as the use of 100 percent renewable energy. This is already being done by cloud giants such as Google and Microsoft, and will hopefully spur the rest of the industry towards greener heights.