At this year's Mobile World Congress event in Barcelona, it was tough to avoid Open RAN, as several companies announced O-RAN strategies.
And investment is starting to flow.
ABI Research estimates that total spending on Open RAN radio units for the public outdoor macrocell network will reach $69.5 billion in 2030.
What is Open RAN?
Open RAN is the latest development of Radio Access Networks (RANs), which connect mobile devices to the core network via base stations.
RANs are important, but have often been proprietary, so equipment from one vendor will rarely interface with other components from rival vendors.
Open RAN aims to change that by breaking down the RAN into component parts, which communicate through a unified open interface.
This will allow a new breed of telecoms kit that allows providers to 'mix and match' solutions from multiple vendors, which is impossible under the current network setups.
In theory, this gives mobile operators much more freedom and flexibility to choose vendor partners and frees them from relying on one single vendor.
At the same time, virtualization is providing virtual RAN (vRAN), along with software-defined and cloud architecture, so telco infrastructure needs less hardware, offering more opportunities for software vendors. Open RAN is expected to pave the way for breakthroughs in IoT applications, autonomous vehicles, smart homes, buildings, and cities.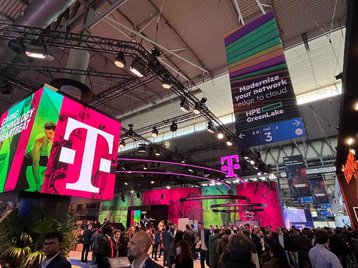 Talk turns to action
Plenty of Open RAN proofs of concept and trials have been spoken about in the last few years, but this is now becoming a reality, with many operators deploying Open RAN networks.
Speaking in Barcelona, HPE's head of RAN Geetha Ram told DCD that the MWC buzz is proving doubters wrong. "When I was last at this event in 2019 there were a lot of people skeptical about Open RAN, almost as if they were dismissive about it."
Ram praised the range of options within the technology during MWC: "The reason why Open RAN is so important is that the spectrum in 5G is huge. You have the lower end of the spectrum, such as 4G, then the mid-band, plus the millimeter wave, and all of the higher frequencies for IoT applications and so on. The opening up of the RAN space with an open and flexible infrastructure is very, very important in 5G as it can tap into new applications at the Edge and for specific use cases."
She also said deployments are speeding up.
In the UK, Vodafone announced plans to install the technology on 16 mobile masts in Exmouth and Torquay, before unveiling its prototype Open RAN-compliant 5G network-in-a-box product ahead of MWC.
The operator has also partnered with Orange to build an Open RAN network to spread 4G and 5G coverage in rural parts of Europe, with an initial pilot set for Romania.
Dish Wireless recently launched a virtual Open RAN 5G network with South Korean vendor Samsung, to support its plans to provide an open and interoperable cloud-native network to 70 percent of the US population.
Samsung has supplied Dish with 24,000 5G Open-RAN compliant radios and 5G virtualized radio access network (vRAN) software solutions that convert hardware-driven functions into software-based services.
Verizon has been a big Open RAN supporter, installing 8,000 vRAN sites by September 2022, towards a target of 20,000 sites by the end of 2025. Like everyone else, the operator echoed promises of flexibility, speed, and efficiency.
European operators pushing for collaboration
In Europe, five major operators have promised to work together.
In early 2021, Deutsche Telekom, Orange, Telecom Italia (TIM), Telefónica, and Vodafone committed to working with all industry players to establish Open RAN as the basis for future mobile networks.
The group's report on the maturity, security, and energy efficiency of the technology found that Open RAN radio units have similar energy efficiency to traditional RAN units, but improve on it with dynamic sleep mode, which works based on actual traffic needs.
As for security, telcos are operating with a 'zero trust' approach to every vendor, in an attempt to ensure the established standards and regulations are followed.
On maturity, Open RAN obviously still has to prove itself, with operators expecting full-scale deployments across Europe in 2025. The five operators are in the O-RAN Alliance, a global body pushing open, virtualized, and fully interoperable networks.
The alliance currently has 32 mobile network operators on board, with 323 Open RAN companies in total, according to its website, and was founded in 2018 by AT&T, China Mobile, Deutsche Telekom, NTT Docomo, and Orange.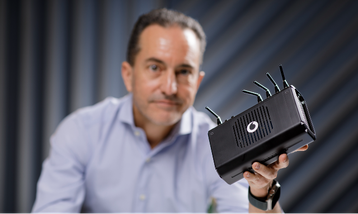 Opening up the game
The whole point of Open RAN is to open up the networks to multiple vendors, operators, and even software companies.
One software company entering the ring is enterprise open source giant Red Hat, a subsidiary of IBM. Red Hat has welcomed Open RAN's potential to encourage vendor diversity.
"Open RAN provides a space for a software platform company like Red Hat to play in and to host certain workloads," Timo Jokiaho, chief technologist at Red Hat told us.
Jokiaho agrees Open RAN is the future of mobile networks, but warns that this will take time. "Open RAN is specifically something for the future. Although it's something we're hearing a lot about right now through PoCs (proofs of concept) and trials, these largescale deployments are not going to take place right now."
He is confident that large-scale deployments aren't too far away, as RAN becomes much more open to vendors and software providers. "Now it might not be a completely mature technology today as we speak, because the model is so different compared to how the different RANs were built earlier by just one vendor, making them tightly integrated and very much closed," he told DCD.
"But now it's a multi-vendor game, again, like the core network has been for quite a while. Now that new players are coming into the RAN, like Red Hat, for example, it takes some time to get all these mature, which will impact on the performance and price of this technology."
Governments push Open RAN
Governments around the world have been keen to push Open RAN deployments too, perhaps none more so than the UK.
The UK government has given the four mobile network operators a target: 35 percent of mobile network traffic should pass through Open RAN by the end of the decade.
This was announced in 2021 as part of the UK's strategy to diversify the 5G supply chain. The ability to choose vendors freely is also designed to enable the UK government to ban Chinese vendor Huawei from its 5G networks back in July 2020.
Other big nations which have banned Huawei, including the US, Canada, and Australia, have endorsed the UK's Open RAN goals.
"The UK has set out a blueprint for telecoms firms across the world to design more open and secure networks," said Digital Infrastructure Minister Julia Lopez, last December. "With the endorsement of Australia, Canada, and the United States, the industry now has the clarity it needs to deliver a new generation of wireless infrastructure fit for the future."
The UK has also partnered with Japan to push Open RAN innovation, with these ties further strengthening recently as Japanese operator Rakuten Mobile opened up its Rakuten Open RAN Customer Experience Center in the UK.
This center is the result of a joint commitment by Japan's Ministry of Internal Affairs and Communications (MIC) and the UK's Department for Science, Innovation and Technology (DSIT) to increase telecommunications supplier diversity.
Elsewhere, last year the US government pledged $1.5 billion towards helping support rural carriers to replace Huawei equipment and drive Open RAN adoption instead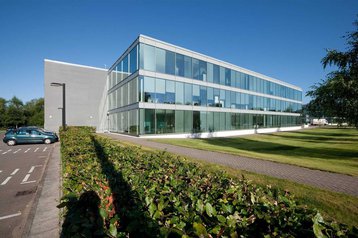 Calm down, it's hype
But not everyone is convinced that Open RAN is at a level where we can get excited about it just yet.
Ookla enterprise principal analyst Sylwia Kechiche thinks that it will take time for Open RAN to arrive, noting that it "requires a mindset shift from operators that are used to 'seeing' their network components, as they have to replace them with virtual machines running in the cloud.
That takes time," she said. "Unsurprisingly, beyond greenfield operators such as Dish and some other PoC and trails, Open RAN deployments have been lackluster. Some governments are strong proponents of Open RAN."
The cost of Open RAN deployments is something that has generated confusion too, she added. Kechiche notes that while NEC claims Open RAN can lead to a cost reduction between 23 to 27 percent over ten years, other vendors aren't so sure.
Huawei has made very little effort to push Open RAN, and appears to be against it, perhaps unsurprisingly given Western governments' hopes to use Open RAN to ease out the Chinese vendor's equipment.
Another traditional RAN vendor, Ericsson, unsurprisingly claimed in 2021 that it will be more expensive than traditional RAN for worse performance.
"The reality is that the performance of Open RAN does not compare to integrated RAN," Ericsson told the Federal Communications Commission (FCC). "Even if the cost-saving estimates were true on a per-unit cost basis, the two pieces of equipment are not delivering the same level of performance. Ericsson's own estimates have indicated that Open RAN is more expensive than integrated RAN given the need for more equipment to accomplish what purpose built solutions can deliver and increased systems integration costs."
Technology Business Research principal analyst Christopher Antlitz says there's not much more than marketing hype around Open RAN right now. "Open RAN as a concept makes sense, and ultimately the industry will get there," he told DCD.
"But the timeline for that, where the reality meets the vision, and the theory is the unknown right now. And based on what I've seen, we're still at least a couple of years away from bridging that gap."
He added: "Open RAN gear has been implemented successfully and is running live traffic in a few commercial networks (mostly in greenfield environments) in various parts of the world, but significant gaps still need to be closed in terms of feature parity, performance parity, and implementation cost parity with traditional RAN, before Open RAN can truly be seen as a replacement, or augmentative, to traditional RAN."
Tough economic backdrop
The estimated $69.5 billion cost of Open RAN in this decade is a big factor in today's economic uncertainty. Kechiche thinks operators are currently in a weaker position to invest in a big change. "Those that have invested in the expansion or rollout of traditional 4G or 5G networks are not going to invest in Open RAN very soon, as they are tied into contracts with incumbent operators."
There's another problem: The open networks which Open RAN promises may be complex to maintain.
"Another challenge is the ownership of the lifecycle management of both software and hardware components, which potentially come from different vendors," she warns.
It's a fair point. If there are issues with an open multi-vendor RAN whose job is it to fix them? With closed traditional RAN there's only one vendor to call.
Time to be realistic
Operators and vendors are excited about new deployments and trials - but in the grand scheme of things, these deployments are minuscule.
Two years ago, DCD noted Open RAN was a few years before its prime, and that appears to be the same now. The technology still has some way to go before providing a mainstream alternative to traditional RAN.
Antlitz says the timeline for Open RAN is unknown. He is confident that it will eventually "become the de facto element of the architecture," but this could take several years. He believes that vRAN is the first step before Open RAN is fully tapped into, as some of vRAN equipment is Open RAN compliant.
"It's incremental steps, and on the vRAN side, I think it's easier to make those steps now before you can then introduce the open aspect at some point.
"That is a path that I think can work."
Perhaps Red Hat's vice president of global partner ecosystem sales, Honoré LaBourdette, said it best during MWC. "As all industries continue to navigate 5G transformation, we've learned that no single vendor can meet the demand for RAN technologies on their own," he said.