When we spoke to Joe Kava, vice president of data centers at Google in Singapore in 2014, he told us Asia's Internet users had grown by the equivalent of the entire population of Canada in Q3 of that year. That works out to about 35 million new Internet users in three months, of which a good chunk is doubtlessly made up of users from South East Asia.
The growth shows no sign of abating, if you consider that Google announced its second data center in Singapore in June, barely a year and a half after its first data center in Singapore started operations.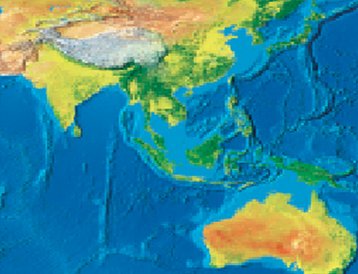 Growing faster than expected
"When we started building our first data centers in Asia back in 2011, we knew we were going to have to work hard and fast to keep up with the region's growth. Even then, Asia surprised us," wrote Kava in a blog entry about the new data center.
So how will the data center landscape in South East Asia look in the next five years? More physical facilities aside, what can we expect when it comes to green IT, the cloud, and the physical data center? We asked some experts.
Green data centers is definitely a growth area in the Asia Pacific region, according to Martin Ciupa of Green Global Solutions. Companies such as Facebook, Microsoft, Apple and Google are spending billions to build green data centers, said Ciupa.
In Singapore in particular, there is also a strong push by the government towards green IT, he says, alluding to how Singapore's leadership in data centers mean that regional countries are likely to follow its lead. Moreover, energy efficiency retrofitting can deliver tangible cost reduction, which helps the bottom line too, he noted.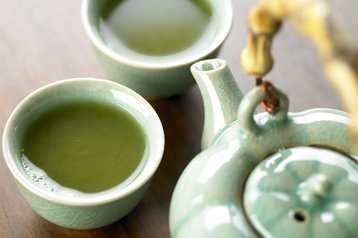 Green movement stalled?
Not everyone mirrors this optimism, however. Simon Piff, the associate vice president of enterprise infrastructure research at IDC Asia Pacific spoke of how green data centers and the green movement have "pretty much stalled" in the Asia Pacific region, with limited exceptions such as in the Singapore, Australia and New Zealand markets.
"In reality the function of data center management is separate from the department that pays the power bill in most cases, and so the industry's attempt to market 'green' to the IT community has not hit the target market that cares about power costs," said Piff to DCD. "This is slowly changing, but at a glacial pace."
Even Ciupa indirectly admitted that mindsets in some quarters might be slow to change, citing how some members of the audience at a recent industry event had openly questioned the need to be concerned about improving CUE (Carbon Usage Effectiveness) and WUE (Water Usage Effectiveness).
Yet the green data center is about more than just saving money, says Ciupa, and initiatives that center on corporate and social responsibility are now important across the business world. Hearing it from him, the "old guard" consultants, vendors and data center operators who remain oblivious to green initiatives run the risk of becoming irrelevant. Moreover, there is a chance that government regulations may be tweaked to utilize a "stick" to augment the current carrot approach to green IT.
On the other hand, Wong Ka Vin, the managing director of data center service provider 1-Net Singapore feels that there is more about green IT than increasing energy efficiency. While he is supportive of the various green initiatives such as the BCA-IDA Green Mark for Data Centres in Singapore and other initiatives being championed in the region, he felt strongly that there should be a deeper discussion for a renewable energy strategy.
"Five years from now, customers will come and ask about the carbon credit they can get. You can become a carbon debit player in the data center space if we ignore asking the right question now," said Wong to us. "I think it is critical for the industry to say this is an issue we really need to look at. Energy efficiency does not equate to being green. We have to look at how we can develop reusable renewable sources."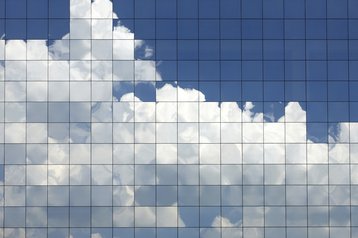 Welcoming the public cloud
The cloud is a topic that had received a lot of press in recent years. South East Asia has seen plenty of action on this front too, with global cloud providers such as Amazon Web Services (AWS), GoDaddy, Digital Ocean, Rackspace and Linode establishing a physical presence here. But how fast is cloud adoption going, and what is its impact on the data centers in the region?
"Cloud take up is increasing in most markets and indeed maturing," said Piff. "We are beginning to see many non-business critical apps running in a cloud environment with the leading organizations focusing their energies on IT that provides a business differentiation."
"In Thailand we see more and more enterprises integrate cloud strategy to help grow their business," said Waleeporn Sayasit, a director at TCC Technology (TCCT), one of the largest carrier-neutral data center operators in Thailand. "I believe that traditional data centers will soon transform to cloud data centers."
This transformation can already be seen in the data centers that TCCT operates, noted Sayasit, noting that TCCT is one of the largest operators of hosted SAP applications in the South East Asia region with over 10,000 users.
Overall, data center operators do not appear to feel threatened by the cloud, pointing out that it needs to be hosted in some physical data center. If anything, surging public cloud adoption can only have a positive effect on data center growth. However, Wong warned that data center operators would need to affect some changes in order to be cloud-ready.
"Data centers who are not looking into acquiring cloud infrastructure players, or develop their own strategies to enable their [facilities] to be cloud-friendly, then those data centers might be challenged in time to come," said Wong. "The data center of the future will have to be cloud-friendly."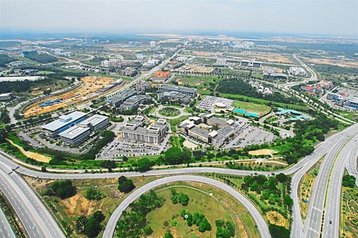 Getting connected 
There is also a trend of interconnected data centers in the region, in which data center operators eschew traditional telecommunication operators to external points of presence – including rival data centers. In an age of Internet of Things (IoT) and millions of new smartphones and devices hooking up to the Internet every month, this trend towards "East-West" or server to server traffic can only accelerate.
In Malaysia, the high cost of connectivity has already boiled over and prompted Malaysia's Multimedia Development Corporation (MDeC) to initiate the building of a high-speed backbone to give data centers within the country a leg up. As we noted in April, AIMS Cyberjaya Sdn Bhd had been appointed to connect participating data centers within Cyberjaya, which is located in the Multimedia Super Corridor (MSC) region of Malaysia.
At least one private company is seeking to establish its own network of dark fiber too. Superloop, which is listed on the Australian Securities Exchange, recently activated its first customer services between Global switch and Equinix SG1 data centers in Singapore, both of which have established a reputation as carrier hotels in the country.
"Superloop sees the rise in 'cloud' data center traffic as a key feature for its entry into the Asia Pacific (APAC) region," said Daniel Abrahams, CEO of Superloop, in response to a query from DCD. "Specifically, cloud data center traffic is expected to grow at 32 percent CAGR. Superloop is seeing significant expansion of the APAC cloud data center footprint."
Singapore is the company's first overseas venture outside of Australia, where it runs similar fiber optic networks in the cities of Brisbane, Sydney and Melbourne. The company isn't stopping with just one overseas location however, and had earlier this month secured a Unified Carrier License (UCL) in Hong Kong. According to Abrahams, the license allows Superloop to build, operate and provide telecommunications networks and services in Hong Kong, though it has yet to announce its specific plans there.
Elsewhere, operators such as 1-Net have opted to take matters into its own hands by establishing what it calls a "data center corridor" last year. This was later expanded to 14 other sites in Singapore that can be connected at either 1Gbps or 10Gbps, and includes data centers operated by AT&T, BT, Digital Realty, Equinix, Global Switch, KDDI, Pacnet (Now Telstra), RackCentral, StarHub and ICONZ-Webvisions.
Of course, the connected data center this is hardly a novel concept, though the sheer number of operators and geographical diversity here does make the problem somewhat more challenging – though with far greater rewards in terms of savings, too.
Change is the constant
If there were one message that keeps cropping up, it would be how change appears to the only constant. Indeed, from green IT to cloud computing and internetworking between data centers, a wave of inexorable trends is sweeping across the data centers in the region.
For now, multi-year IT contracts and the inevitable lead-time required to build a new generation of data centers means that existing players have a temporary respite. Yet it should be equally clear that data center operators can no longer continue with the same strategies of the last decade, especially if they plan to remain ahead in the next five years.
As it is, data center operators have to start moving now, or risk missing the window of opportunity to get their game in order. There is no question that there is a data center boom in the Asia Pacific, fueled by the millions of Internet-ready devices and various innovations in the cloud and data center space. With more opportunities than ever, the only question perhaps is: Are you ready?
Hear more about what the next five years will bring at the DCD Converged conference in Singapore later this. DCD Converged SE Asia takes place in Marina Bay Sands Singapore on 15 to 16 September, as part of Singapore Datacenter Week. More information on the multi-track conference programme and the expo can be found online and requests for information can be directed to Stephanie Chiang.