Huawei is a company with a mandate to take on the cloud. That much was evident at the glitzy 3-day Huawei Connect 2016 conference which opened on 31 August in Shanghai, with keynotes in the 17,000 seater Mercedes-Benz Arena and an exhibition across the road at the Shanghai World Expo Exhibition and Convention Center (SWEECC) and the Shanghai Expo Centre.
At all three venues, scores of gigantic LED displays hung inverted from high ceilings to denote the cloud, as Huawei showed its diverse cloud ecosystem to some 20,000 attendees on the ground. At the same time, Huawei also took pains to highlight its efforts in building highly vertical cloud solutions with partners as diverse as Schindler Elevator and General Electric.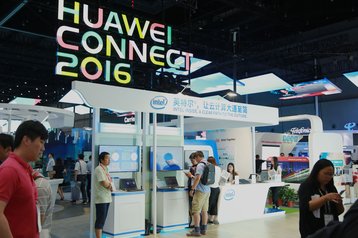 Enticing the enterprise
As we reported last year, Huawei has bet on the OpenStack platform, contributing heavily to the open source project and creating its own distribution of OpenStack called FusionSphere to power its cloud platform. Company executives told DCD then that Huawei had put its weight behind OpenStack as it was ideal for implementing cloud computing.
So what is the company's strategy for enterprise cloud, considering that the Huawei itself expects a hefty 85 percent of enterprise apps to eventually reside in the cloud?
"When you go to an enterprise customer, you don't walk in and say 'We've got a server'; they only want to buy hardware if it meets a business problem. Same with the cloud," explained Ronald Raffensperger, the CTO of data center solutions at Huawei. "We changed to focus around some specific vertical markets where we could identify the needs, find the partners necessary, can go to a customer and say to them: 'We can solve your business problem'."
Raffensperger pointed to various cloud-centric solutions that Huawei has created around media, smart city initiatives and transportation offerings as examples of this rationale in action. Demand for cloud solutions is big enough and there is sufficient geographical market, he told us, for Huawei to work with partners to put together a growing list of solutions to meet demand.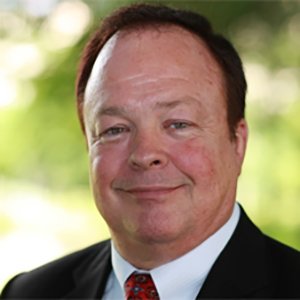 But where does this leave the enterprise? Does Huawei intend to release a cloud offering tailored specifically for enterprises? The answer on this front isn't so straightforward however, if only because there is no such thing as a standard enterprise, according to Raffensperger.
"There are no 'plain' enterprises; they all have specific requirements. We need to find the partners to [meet these requirements]," he noted. "Accenture, SAP, they are in many ways our strategy of going after the enterprise cloud. [Enterprises] can use the cloud as an infrastructure."
Ultimately, the absence of an enterprise-specific offering doesn't mean that enterprises are not buying into Huawei's ecosystem either. "We've sold FusionCloud to a lot of enterprises," said Raffensperger.
The link to the public cloud
For industry-specific solutions, the company is not resting on its cloud laurels, launching 31 new cloud-based services at Huawei Connect 2016. Capabilities range from specialized compute offerings such as GPU and memory intensive instances to VPN and "Direct Connect" network capabilities.
While many of the capabilities would have been at home on the AWS Console, Huawei is adamant that it is only interested in creating the underlying technology for others to deploy, and has no plans to provide cloud services outside China, according to Eric Xu, Huawei's rotating CEO at a separate press conference.
 Enterprise customers only want to buy hardware if it meets a business problem. It's the same with the cloud

Ron Raffensperger, Huawei CTO
"I don't think it is reducing the need for, it gives them another alternative. If they are worried about security, privacy and control, service-level agreements (SLAs), being able to ensure quality of service. Then utilizing a cloud in your own premise, whether in their own hosting facilities or room, can have a lot of benefits," said Raffensperger.
Raffensperger pointed to a mutually beneficial co-existence between private and public cloud deployments, and emphasized that Huawei is really working to build a cloud that works across both the private and public cloud using OpenStack.
"The thing we like about OpenStack is we are helping to build an environment of multiple clouds that are logically unified. You can go out to  Amazon cloud services, and get them in a unified way," he said.
To highlight the company's efforts to bridge public and private clouds, Raffensperger drew attention to the Tricircle project, which is provides an OpenStack API gateway and networking automation so enable multiple OpenStack instances in either hybrid or multi-site deployments.
"Huawei created what we initially called OpenStack cascading. It is a technology of how you can run multiple OpenStack instances across a larger cloud. We contributed the code to do that," he said. "You have OpenStack instances running inside AWS, you can unify all of those. You can move workloads back and forth between them," he noted.
Of course, what is left unsaid is that enterprises could theoretically move the bulk of their processing onto their own private cloud for data privacy or to keep operational costs down, even as they reserve the ability to burst unexpected capacity demands onto a public cloud – possibly sidelining public cloud providers such as AWS and Microsoft Azure.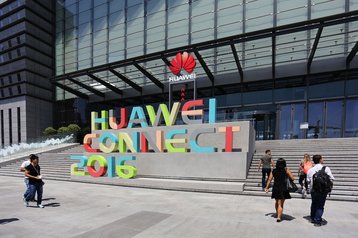 Proprietary cloud
Finally, a pertinent question needs to be asked: Will rolling out Huawei's cloud result in organizations ending up stuck to a proprietary cloud implementation?
"There are some things – such as management – that we have built that are unique to us," admitted Raffensperger. "We make sure that we keep all the OpenStack interfaces intact, so that customers don't get locked in. The strategy is to be as open as possible, and where we can add value – we're do that as well."
For its ambition to "cloudify" everything, the company is keeping FusionCloud close it its chest for now. This may be from a desire not to antagonize its cloud partners, but it means that anyone wanting to roll out FusionCloud without Huawei hardware will just have to keep waiting.
"In general, we would like FusionCloud to run on our hardware. But if the customer has the hardware that has the right specifications, OpenStack allows heterogeneous storage and hardware – you can support multiple vendors," said Raffensperger. "We don't have a strategy that says, put in FusionCloud where there is no Huawei hardware."