With all the buzz surrounding the public cloud, a new generation of hyperconverged offerings is fueling an undercurrent of interest in on-premises deployments. While x86 server virtualization is primarily concerned with virtualizing compute, hyperconverged systems not only meld the pillars of compute, storage and network, but also addresses scalability and manageability issues that have previously stymied private cloud deployments.
But how are hyperconverged systems being deployed in Southeast Asia? We spoke to Aaron Ooi, head of IT service and business operations at Tokio Marine Insurance (Malaysia) Berhad – a major general insurance firm in Malaysia, to learn how such technology made a difference to his organization.
Tackling technology sprawl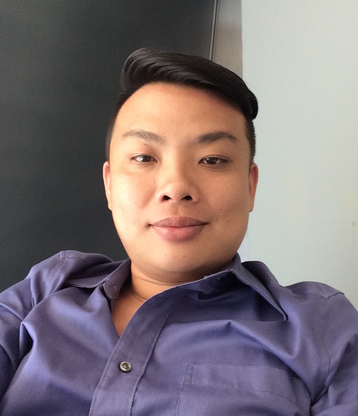 Ooi was recruited late last year to revamp Tokio Marine's entire IT operations, including its businesses processes, personnel and infrastructure. After an initial study period, his team successfully reduced its data center footprint from 12 racks to seven over a span of two months.
The situation that Ooi faced is probably a common sight in successful organizations with a decade or more of technological investments. In Ooi's case, this amounted to hardware from the past 15 years, including blade systems, an IBM AS/400 and legacy hardware.
"When I came in, I did a study to see how to revamp everything into a single platform where it is able to provide a centralized management for the IT team," Ooi told DCD.
"[We] have multiple types of hardware, AS/400, HP, Dell, and legacy hardware as well. We were using multiple versions of VMware."
Unsurprisingly, the smorgasbord of systems made the company's IT infrastructure very hard to maintain. Indeed, over 70 employees were needed to manage around 100 servers, a situation which Ooi described as being 'over-resourced'.
The company was initially trialing a VDI project – since put on hold – using hyperconverged hardware from Nutanix, Ooi told us. This gave him the opportunity to evaluate its suitability for tackling the technological sprawl that he inherited.
And data sovereignty and regulatory considerations meant that public cloud adoption was not an option he was prepared to consider.
"For private cloud, you know the location of the data center, we know where the data is transmitted. [Deploying a private cloud] helps us to manage the data protection [regulations] that most countries have. It reduces my hassle of dealing with all these," Ooi explained.
"I felt that [Nutanix] is a good platform I should explore. In terms of cost efficiencies, support, maintenance and also cost savings in terms of licensing, I feel it is an advantage for me to test it," he said.
From virtual to hyper
The migration of selected workloads to the hyperconverged platform itself was relatively easy, according to Ooi.
"In Tokio Marine, everything was already virtualized; everything was on VMware," he said. "We just needed to migrate the [virtual machine] images over, and it will just run with the VMware image that we had."
"[With traditional virtualization], we need to have components such as SAN storage, [fiber channel] switches, the actual servers, and [have] everything connected to each other to form the virtualized environment," he noted.
"Hyperconverged technology is to build everything into a single box; you only need one box to form up the whole virtual machine environment. It's easier to manage and maintain. All I need to do is to log into a single console."
Ironically, the one challenge Ooi highlighted was not technological in nature, but revolved around managing the new hyperconverged environment. With different teams handling the network, storage, server and security, Ooi told us that he wasn't certain which team should be assigned overall responsibility of the hyperconverged hardware.
"With hyper convergence, there is no ownership of this piece of hardware; it is not a server, storage or network by itself," he observed. To solve this problem, Ooi is working to establish an infrastructure team with the right combination of skills to adequately oversee the new environment.
As hyperconverged systems grow in popularity, their first victims may well be SAN storage arrays. A linchpin of enterprise virtualization deployments, SAN storage offers highly available and robust storage that enterprises rely on to ensure business continuity. Storage is already virtualized in hyperconverged systems, however, and two of the five racks taken out of operation in the recent overhaul were packed with SAN hardware.
"SAN storage is already obsolete. Most of the companies I am engaging with, they are looking more and more into hyperconverged technology," he said. "With hyperconverged solutions, it is just a matter of a few clicks to provision storage. [And] I just need to train one guy to manage everything."
Business first
While migrating existing virtualized workloads to a hyperconverged platform is probably easier than moving it into the cloud, Ooi advised organizations to focus on their business objectives first and foremost.
"Is it for the simplicity, the ease of management, cost reduction, or cost efficiency? The business objectives need to be really [clear]. I've seen a lot of companies where the trend is to go with the crowd, with a 'let's follow the trend' mindset.
"[Not] all companies are suited to move to the public cloud. Some is due to their size; some is due to the local regulatory environment. And their business objectives need to be clear [before even deciding on] public cloud and private cloud.
"Don't simply choose a product," he summed up. "[Meeting] business requirements is the most important. IT is just to serve the business."
For now, Ooi is apparently sufficiently pleased with his private cloud rollout – he is currently evaluating new hyperconverged hardware to replace an existing database system.
To learn more about the latest in cloud and data center, join us at our annual DCD Converged SE Asia, held during the Singapore Datacenter Week on 13 to 16 September. Business executives, managers and technical professionals directly engaged with IT, data center and cloud infrastructure you may attend DCD Converged for free.
You may also qualify if your company operates its own on/off premise data center(s), or if you are a significant end-user of data center and cloud services and you are involved in technology planning, procurement, implementation, and operations. Click here to apply.