Data center providers need to re-examine their traditional practices with the advent of the cloud, re-considering hardware redundancy and failover sites, according to a power infrastructure provider. 
The current emphasis on hardware redundancy doesn't always do the job, says Dave Sterlace, global head of data center technology at ABB. For example, during Hurrican Sandy in 2012, several data centers serving the financial industry in the New York metro area went down. They had redundant hardware, and enough diesel generators, but they weren't able to weather a lengthy power outage, because they could not replenish their fuel in the face of road closures and floods.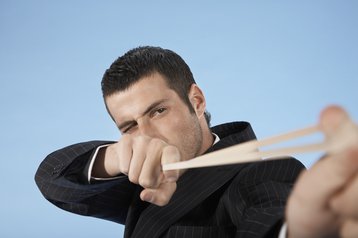 Elastic infrastructure
"If you had a failover site in another location, you wouldn't have had as great an issue and would have stayed up," Sterlace told DCD. "Between the software redundancy that's at the core of the cloud, and the new thinking around cooling, I think the next few years will be exciting in terms of new ways of thinking on the facilities side."
Sterlace thinks there is room to bring a new generation of power and automation solutions to data centers, using advanes over the past few years to create a smart infrastructure with the flexibility to adapt to the variable IT loads of today.
One approach would be to ditch today's hard-wired control with its thousands of distinct point-to-point connections, and replace it with a communications platform based on open standards and tried-and-tested Ethernet technology – long used in computer networks.
"[Such an approach] reduces points of failure, makes troubleshooting faster and easier, and reduces commissioning time as well," said Sterlace. "Additionally, these new open protocols save you from buying into one manufacturer's version of control and communications. What if they decide to change direction or discontinue?"
Another approach would be to swap out the traditional modular UPS for one containing integrated components and greater intelligence.
"The traditional approach might be to add capacity with a modular UPS, which builds out in 500kW blocks, and modify the upstream and downstream switchgear and PDUs [power distribution units] to match, usually by taking portions of switchgear out of service, working on one side, then the other," explained Sterlace.
An elastic approach helps to reduce complexity and simplify upgrades, reducing deployment and commissioning time, says Sterlace, while the built-in intelligence makes it possible to tweak power and control schemes via software choices. Moreover, any difference in capital cost is outweighed by labor savings in commission and operations, he said, citing projects done by ABB.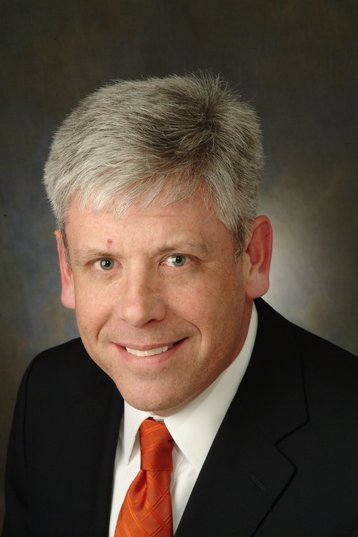 Is your elastic secure?
Yet won't these software-controllable power components be prime targets for hackers, especially if they are managed using traditional computer networks? "Unfortunately, we feel that this is just the beginning of the issues we'll see," said Sterlace, alluding to the sophisticated and convoluted path that cyber attacks can take such as with the 2013 hack of Target Corp.
In one of the largest consumer finance breaches in recent years, Target had its PoS (point of sales) terminals infected with credit card stealing malware by hackers who accessed its network through a software breach at a HVAC vendor with legitimate access to Target's network.
"Many of our utility clients already have dedicated cyber security teams for generation assets as well as transmission and distribution," said Sterlace, as he ticked off a series of industry verticals ranging from utilities and other high value industries. "This concern is by no means new to us, and we have a significant investment in both personnel and R&D to insure cybersecurity of our equipment, systems and solutions for our clients."
And upgrading the power infrastructure of an existing data center should also be no problem. After all, newer UPSs tend to be smaller, more sophisticated, and more efficient, says Sterlace. In addition, the greater built-in intelligence also simplifies commissioning and trouble shooting, culminating in reduced downtime.
"Modern switchgear is smaller, safer, and more easily configurable," said Sterlace. "[And] with a changing regulatory environment, and greater power in data centers – and therefore fault incident energy – we foresee many clients upgrading switchgear in the near future."
"Most of our current DCIM and data center automation solutions have been deployed in brown fields, just because the technology is new," added Sterlace. "Many manufacturers have been making 'roll in replacement' type circuit breakers to upgrade older switchgear for years. This allows a modern, selectively coordinated protection system and a fraction of the cost of new switchgear."
What can Singapore do?
So, what would a dream data center equipped with cutting-edge power and automation solution look like in Singapore? Sterlace acknowledged that using substantial renewable energy and reselling energy to the grid are not feasible options in Singapore due to practical and regulatory constraints, he thinks that a focus on efficiency at the critical power front, as well as a move towards products such as modular UPS will eventually pay off.
Open communications and an elastic critical infrastructure can set the stage for data centers to reap future dividends, he said, referring to the "smart grid" communications protocol IEC 61850.
And even a limited  amount of renewable power, from solar panels on the rooftops of data centers can offset the "office" part of data center loads fairly easily. Equinix's SG3 data center in Singapore, for instance, uses solar panels to power external and ancillary areas.
Ultimately, a data center implementing a cutting-edge power infrastructure could offer real time load management, which "allows you to avoid overprovisioning, reduces PUE and makes your entire business more efficient," he told us. "We're already working on an autonomous data center project with some partners, which we feel is the logical next step in terms of data centers."
"Data center automation is in its infancy, and [even] implementing a basic DCIM system to measure and manage pays dividends now," he said.
Dave Sterlace of ABB will be presenting on the topic of bringing 'industry-strength' power and automation solutions for data centers at DCD Converged SE Asia during the Singapore Datacenter Week on 13 to 16 September.
If you are a business executive, manager and technical professional directly engaged with IT, data center and cloud infrastructure, then you may attend DCD Converged for free. You may also qualify if your company operates its own on/off premise data center(s), or if you are a significant end-user of data center and cloud services and you are involved in technology planning, procurement, implementation, and operations. Click here to apply.