VADS Berhad (VADS) began building a new data center in the Southern part of Malaysia last April, when parent company Telekom Malaysia (TM) signed an agreement to acquire land in Nusajaya Tech Park in Iskandar.
Fast forward a year, and Edwin Ng, the general manager of data center services at VADS is ready to share details of his company's largest purpose-built data center to date. He also revealed plans to build a similar data center in Cyberjaya, Selangor with construction currently scheduled to begin later this year.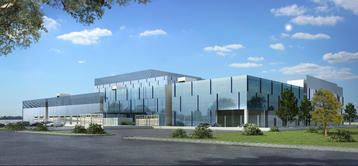 Not just a data center
According to Ng, the Iskandar Puteri Core Data Centre (IPDC) will incorporate 90,000 sq ft (8.400 sq m) of data center white space that will have Uptime Tier III Design and Construction certification, and another 10,000 sq ft (930 sq m) each for office suites and disaster recovery workspaces.
"Within the data center we have BC/DR workspaces, telepresence and videoconference facilities, work suites, staging areas and so on," explained Ng. "You can support BCDR function; as we see it, a data center is not just a place for putting data. It needs to cater to our client's business requirements."
"We are targeting enterprises that may have facilities in Singapore, and are looking to expand into Malaysia. Those are the enterprises that we obviously welcome. There are also multinational companies,  who already have a data center in Singapore, but looking at a conducive base that has a lower cost of TCO to set up their infrastructure. Iskandar is the perfect choice to serve them."
Indeed, the presence of ancillary facilities did not detract from efforts to build a top-notch data center, going by its paper specifications, which evoked a strong sense that it was built to go toe-to-toe with the newest facilities in the data center hubs of Singapore and Hong Kong. Indeed, Ng noted that VADS has engaged Singapore-based consultants for its design.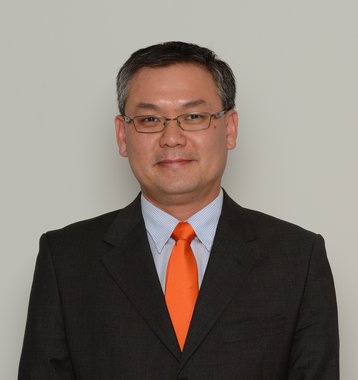 Building a top-tier facility
Some notable features include dual power sub-stations wired to independent upstream power stations, and IPDC itself incorporates dual electrical and mechanical distribution path for concurrent maintainability. Cooling is backed by N+1 CRAC, and N+1 chilled water system with a thermal buffer tank, while both make up water storage and on-site diesel fuel storage are sized for up to 48 hours of continuous operations.
On the outside, the perimeter fence is guarded by a fiber optic intrusion detection system, and K4 rated fence and gate to thwart vehicle ramming attempts. Ng says IPDC has been accessed to comply with the threat and vulnerability risk assessment (TVRA) guidelines of the Monetary Authority of Singapore (MAS).
"We have spent a tremendous amount of time and investment to ensure that resiliency is guaranteed at these facilities… also from a connectivity standpoint, we have invested heavily in multiple diverse paths," explained Ng, alluding to the four diverse fiber paths planned for IPDC.
And no wonder, IPDC is a carrier neutral data center that will eventually house TM's Iskandar international gateway when completed in Q1 next year. It is understood that the latter is capable of providing access to over 16 cable systems with 19 points of presence around the world.
A tale of two data centers
With adequate funding and determination, anyone can build a top-tier data center. However, VADS could have an ace up its sleeve with what it calls its "Twin Core" strategy. This entails building a second purpose-built data center of similar scale – the Klang Valley Core Data Center (KVDC), located 320km away at Cyberjaya, in the state of Selangor.
Ng says the locations will be directly wired up with fast 100G fiber optic connectivity, offering a unique geographical separation for businesses concerned with the specter of large scale disasters. While having both data centers in the same country eliminates headaches with managing data across borders, the network latency across the distance is short enough that active/active failover deployments in both data centers can work.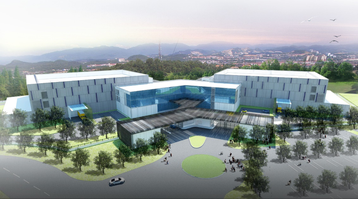 Construction for KVDC is expected to commence later this year, and the crucial fiber link between them is slated for operation by Q1 2018. Together, Ng says the two data centers will be able to serve public sector agencies, enterprises and international clients that require primary and secondary infrastructure to be deployed on a wider geographical distance of more than 100km apart.
Importantly, the twin data centers are also envisioned to undergird the company's broader agenda of establishing a cloud exchange platform to meet the needs of customers looking to roll out hybrid or multi-cloud solutions. This will be fronted by the recently announced VADS Marketplace that will facilitate the finding and acquiring of cloud services.
"What makes [us] special, is our ability to offer the entire stack. Some providers might not have the platform inside their own infrastructure," said Ng.
Conclusion
"Malaysia is in a different geographical zone, on different power grid. That provides the required distance," said Ng as he summed up what IPDC has to offer. "[The data center is] located in an area where there is mature infrastructure, such as roads, and housing. It is attractive for customer in Singapore looking to set up BCDR outside of Singapore."
And for the talk of attracting regional customers, VADS is also eyeing businesses from the Southern region, particularly those from the Iskandar development region.
"In the region of Iskandar, there are a lot of enterprise's looking for alternatives, as well as looking for a strategy to spread the risk. We see that as a high potential for clients looking for cloud and full services facilities in the region," he said.
VADS will be hosting a private lunch for VIPS at DCD converged SE Asia on 14-15 September to discuss about data center security and resiliency. Click here for more information about the event and registration.