With US-China relations at their lowest ebb in over a decade, corporations around the world have seen their valuations fall as skittish markets try to predict the impact of a brewing trade war.
US President Donald Trump is reportedly targeting the tech sector in a round of tariffs that could reach $60bn, while the state-owned China Daily newspaper has stated that agriculture, aircraft, autos and semiconductors could be singled out in retaliation.
Chipmaker Nvidia, a US firm with global operations, could be one of those acutely affected by a move towards tariffs and embargoes. DCD asked Nvidia's CEO Jensen Huang how much of a risk the deterioration of US-Sino relations poses for the company he created. His response, given at the company's GTC 2018 conference in San Jose was simple: he believes there will not be a trade war, because the countries are too interdependent - and their leaders are well aware of this.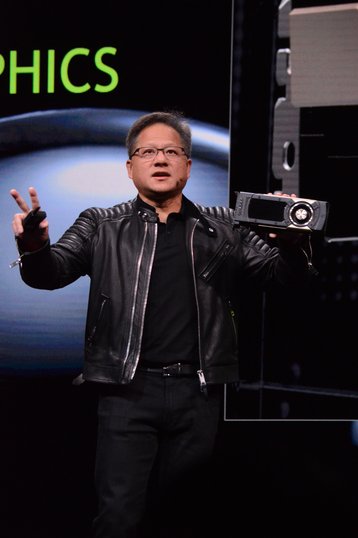 Come together
"It is definitely better - and it's actually vitally important - that the world continues to have a collaborative and open business relationship," Huang said to DCD at a Q&A session at the conference.
"If you just think about Nvidia, China is one third of Nvidia's business. However, remember, everything we sell to China goes through our distribution partners, gets integrated into computers, it gets integrated into data centers and clouds. The impact to them, to their local market of the local companies is also significant."
Those companies include all the major Chinese cloud companies, including Baidu, Tencent and Alibaba, as well as enterprise customers and AI start ups.
Huang continued: "We have a few thousand employees in China, and so to think about today's companies as either one country or another country, I don't think really makes sense.
"We sell to China, we have partners in China, China's ecosystem and economy depends on our technology. We have a lot of great employees in China, they contribute to the creation of products here."
Market Watch notes that Nvidia is among the top 20 companies on the S&P 500 with the highest share of their sales going to China.
In response to a more direct question on the possibility of a trade war, the CEO said: "I don't like wars of any kind. I don't think wars of any kind are good.
"I think the United States depends on China, the United States depends on Taiwan because of Taiwan's very, very important company called TSMC, which provides semiconductors for almost everybody in the world. We all have great interdependence on each other. So we have to find a way to be fair with each other and to live together."
He added: "There cannot be a war, because I know that they know this as well - whoever 'they' are. I believe they know this as well. They will work it out.
"Almost everything is made everywhere in the world. An iPhone is made in Taiwan, Korea, China, United States all at the same time. It is impossible for any product to be created in just one country. We are so interdependent. I think that's a statement of fact, it's not a political statement, it is not a policy statement. It is just a statement of fact."
Riding the AI tiger
Nvidia's GPUs have cornered much of the AI market, an industry China has said is a "national priority." The state aims to become the world leader in artificial intelligence by 2030, and is spending heavily to achieve that goal.
With Nvidia chips still generally agreed to be preferable for most AI use cases, much of that funding has gone to companies that ultimately use Nvidia chips, but the government has also tried to fund a homegrown chip industry - and has singled out Nvidia as a benchmark to beat.
China ramped up investment in domestic chip technology back in 2001, and has funded the Godson family of chips. In 2015, investment redoubled, after the US government blocked the sale of some US products used in Chinese supercomputers, including the sale of Intel Xeon processors and Xeon Phi coprocessors for an upgrade to the Tianhe-2.
Now, China operates the world's most powerful computer, the Sunway TaihuLight, using only homegrown technology, although the Sunway's SW26010 processor is thought to have some limitations in memory speed and interconnect performance.
In 2017, The Ministry of Science and Technology called for a chip that delivers performance and energy efficiency 20 times better than that of Nvidia's circa-2015 M40 chip, a neural network accelerator, Wired reports.
China's State Development & Investment Inc also led a $100 million funding round in the Chinese AI chip firm Cambricon last year. The Beijing-based startup has begun to build server products for AI workloads.
Other Chinese chip companies to watch include Bitmain, ThinkForce Electronic Technology and Horizon Robotics.
However, despite China's investment, Nvidia remains ahead, and popular in China - for now. "With respect to competition, it makes us all better anyways," Huang said.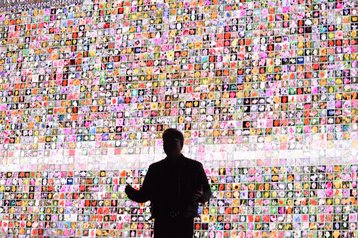 Technology's moment of reckoning
Huang was also asked about the growing 'techlash' amongst consumers against companies like Google and Amazon, as well as his views on the current controversy surrounding Facebook.
This month, it was revealed that Cambridge Analytica used data on 50m Facebook users, without their knowledge, to influence the 2016 US election and 'Brexit' referendum in the United Kingdom.
Huang said: "I think that your personal data should be kept with great care. That's what I thought. I know that they're working very hard to solve their problem and I think that data privacy matters."
He continued: "I think in general, thinking about those companies, the thing that goes hand in hand is that when you make a large contribution to society, like many of the great companies that you mentioned, at some point there's also some amount of concern, and so they have to balance that, that's all. They're a great company and they're making great contributions."