With a large, increasingly Internet savvy population, the data center and cloud market in Thailand is expected to grow quickly. Last month, data center operators spoke to us, and their optimism is backed up by the availability of top-notch Thai engineers and professionals in various industries who can be retrained to operate critical facilities.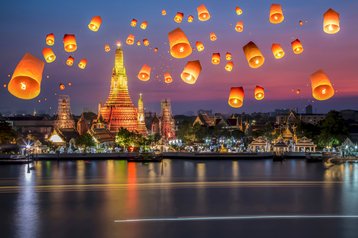 Leaving aside the sentiment, what is the current state of affairs in Thailand, and how are government initiatives supporting the country's data center and cloud market?
The state of affairs
"In the past few years, there has been a significant change in the data center landscape in Thailand. First and foremost, overseas providers are starting to make their marks ranging from building their centers in the country to setting up their country offices," said Dr. Sak Segkhoonthod, the president and CEO of the Electronic Government Agency (EGA). "Also, the government has issued a strong policy in promoting data center business as part of its Digital Economy initiative."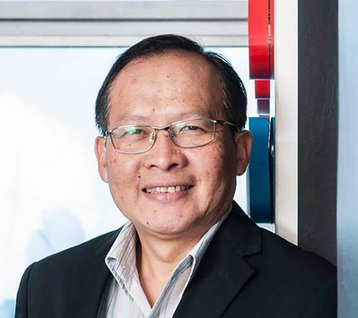 The EGA operates under the Ministry of Digital Economy and Society, which was formerly the country's Ministry of Information and Communication Technology. The EGA is tasked with providing services such as the Government Information Network (GIN), the Government Cloud (G-Cloud) and other IT-related services to government agencies.
The Digital Economy initiative was envisioned as an important driver for innovation, competitiveness and growth for entrepreneurs and small and medium-sized enterprises in the country. In addition, Segkhoonthod highlighted an ongoing project to roll out extensive fiber which looks set to significantly bolster connectivity within the country.
"The government by the newly established [Ministry of] Digital Economy and Society, is rolling out the biggest government IT project costing around 13 billion Baht (US$371.3M) to lay fiber optic cables to every village in the country. The project is set to complete by the end of this year," he told DCD.
The long game
The initiative to wire up the country for high-speed Internet is really part of a long-term strategy to support a wave of digital services from the government.
"More digital services are expected to follow soon especially from the government agencies. To accommodate these demands, we will need reliable and secure infrastructure such as high standards data centers," said Segkhoonthod, who noted that this is expected to result in more investments into the data center and cloud.
Overseas providers are starting to make their marks ranging from building their centers in the country to setting up their country offices

Sak Segkhoonthod, EGA
What is the government doing to encourage the development of robust data center infrastructure though? We asked Tuang Cheevatadavirut, a research manager at IDC Thailand about them.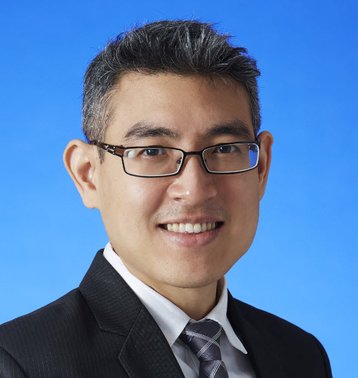 Government incentives
"There currently are a couple of incentives from the Board of Investment (BOI): an eight-year tax privilege and preferential electricity rate for data centers with a capacity of at least 2,000 sq m," said Cheevatadavirut, who pointed to a surge of data center construction and expansion since 2015, when the incentives were unveiled.
News last year that Thailand has scrapped plans to build national data centers for the IT systems of government agencies was met with some disappointment, as it would have been a huge shot in the arm for the industry. However, the announcement probably isn't so much a cessation of efforts to improve government-operated data centers, but an optimization of existing plans to modernize them.
Certainly, the government is not entirely shelving the idea of a government data center: "[The] EGA is implementing the government data center modernization project [and] it is expected to build a government data center within five years," said Segkhoonthod.
Bolstering consumption
There is room for additional improvement however, especially in terms of bolstering domestic demand, said Charlie Chairatanatrai, the general manager of Interlink Data Center when we asked about the possibility of Thailand serving as a gateway into the Greater Mekong Subregion (GMS).
"It's a fair idea. I think geographically, it is possible. All the commercial network providers such as [Interlink] have nation-wide fiber optic networks that are 100 percent owned, and we interconnect across borders with neighboring countries," said the industry veteran. "But what has the government done to promote that?"
The main challenge probably revolves more around demand. he said: "End-users don't [necessarily] want to connect to Laos and Cambodia; [while] Facebook and Instagram are outside Thailand. There must be something for users to use for Thailand to be data center hub. Demand would have to pick up."
The government is trying to reshape the education system to foster greater creativity and innovation

Charlie Chairatanatrai, Interlink
And bringing people from a culture of social media and video consumption to one that leverages digital for innovation necessitates changing the mindsets of people, which leads Chairatanatrai back to the government's "Digital Economy" masterplan. Chairatanatrai, who holds an MBA in Business Administration from Oregon State University, observed: "The government is trying to reshape the education system to [foster greater creativity and innovation]."
For now, a more immediate need is for some government help to address a shortage of manpower in the tech industry. "There is a widespread shortage of manpower in overall IT space, including data centers and cloud," said Cheevatadavirut. "Any government scheme will certainly benefit the manpower [situation]. There is no scheme at the moment."