Servers are the linchpin of the modern data center, but the server market is in flux at the moment as trends such as cloud computing, social media and analytics are changing the demands on compute power, plus there is a growing need for greater energy efficiency and flexibility.
The past year has seen something of a slowdown in server shipments worldwide, with recent data from IDC indicating a decrease of 3.5 percent to 2.55 million units in the fourth quarter of 2016, while Gartner said that worldwide server shipments grew by just 0.1 percent during the entire year.
This has been attributed to reasons such as economic uncertainty and some customers re-evaluating their hardware provisioning criteria. Another factor is the uptake of public cloud services, with some organizations moving service provisioning to the cloud instead of running them on their own systems, leading to them requiring fewer servers while the large service providers operating those clouds need more.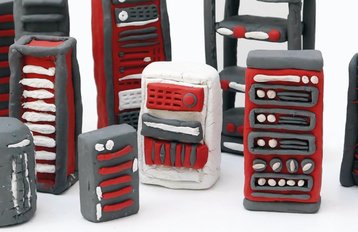 A changing world
"The dynamic of hyperscale being the segment of customers that are doing more purchasing and building more capacity is true to an extent," said Adrian O'Connell, research director for data center infrastructure and management at Gartner.
However, he added that enterprises currently still represent the largest part of the server market, and the move does not indicate a mass migration to public cloud, more a gradual drift.
"It's more a case of choosing which workloads might be going into the cloud and looking at how to introduce more efficiency in terms of your on-premise infrastructure. So it's a steady shift into the cloud rather than a sudden swing from one to the other," he said.
These hyperscale customers tend to be running somewhat different hardware to other customers. The stereotype image of a data center crammed with row upon row of racks stuffed with standardized "pizza box" rack-mounted systems is not far from the truth, but the differences are on the inside.
"The hyperscale buyers like AWS, Azure, Google and Facebook, they tend to buy these more commodity-oriented systems, that have the extraneous features that you typically get in an enterprise server stripped out of them," said O'Connell.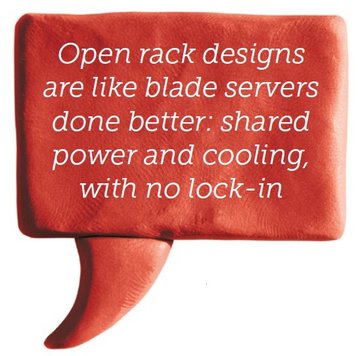 This means discarding any frills such as embedded lifecycle controllers to deliver a bare bones system that is standardized and keeps costs to a minimum. However, this does not mean these are second rate, as they are typically stuffed with large amounts of memory and the latest processors.
Enterprise customers, in contrast, tend to operate a more mixed environment, and thus have a more varied estate of servers comprising rack and blade systems, and even some tower chassis servers.
Blade servers can trace their roots back to early attempts to pack more compute power into a given space. Typically, this is accomplished by tightly packing multiple server modules or 'blades' into an enclosure that provides the power, cooling and connections to the rest of the infrastructure. Each enclosure then mounts into a data center rack.
However, while blade systems account for about 20 percent of overall server spending according to Gartner, there is little or no standardization in their design. This means that enclosures produced by one vendor cannot be fitted with server blades from another vendor, leading to a risk of lock-in for the customer.
Meanwhile, another format that has been growing in acceptance over the past couple of years is density-optimized servers, which combine some of the features of the blade and rack approaches. These typically provide multiple server nodes in a 2U or 4U rack-mounted chassis, often with the flexibility to mix and match different modules to meet customer requirements.
For example, Dell's PowerEdge FX offers customers a range of compute and storage modules, including two-socket and four-socket server nodes, plus one that comprises four separate nodes in a single module for high density configurations.
However, it is the rack-optimized format that still accounts for the largest share of the server market, typically around half of all systems sold.
"The 1U, 2U, 4U rack-optimized systems, they are still a pretty big chunk of the market, so a lot of enterprises, and a lot of the more traditional service providers, the tier 2 and 3 service providers, are still buying quite a lot of rack-optimized systems," O'Connell said.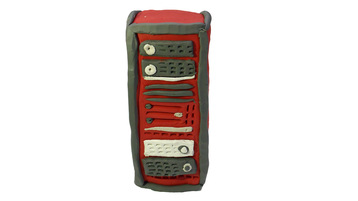 Infrastructure, hyperconverged
This includes hyperconverged infrastructure (HCI) systems, which are a small but growing part of the overall server market. These are appliance-like systems that use internal direct-attached storage in a cluster of nodes to create a shared pool of storage, and are designed to scale by simply adding more nodes.
Hyperscale customers, however, are able to use their bulk purchasing power to specify custom designs that meet their exact requirements. The Open Compute Project (OCP) started by Facebook, for example, provides a set of specifications that large customers can take to an original design manufacturer (ODM) for manufacture.
A similar scheme, Open19, has been started by LinkedIn, aimed at meeting the needs of smaller operators and enterprises, while Microsoft has developed its own specifications that are also available via the OCP.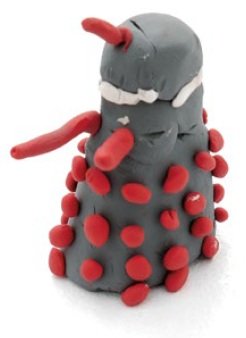 Ironically, some of the specifications produced by the OCP have been likened to blade servers but done better, because they stipulate shared power and cooling for all the systems in a single rack, while the specifications are not tied to one vendor.
However, the vendors offering these often do not provide the same kind of pre-sales and post-sales support that customers expect of a traditional server manufacturer, according to O'Connell. Again, this may not be an issue for those hyperscale operators.
Finally, one of the surprise winners in the current server market is Huawei, which saw a 64 percent increase in shipments for the fourth quarter of 2016 compared with the same period a year earlier, according to Gartner's figures. This saw it overtake Lenovo to become the third largest server vendor worldwide, thanks to aggressive pricing, but also its existing sales channel partnerships.
"Huawei has the advantage of its networking business and the routes to market it has established with that, and the reputation it has thanks to those, and proven capabilities around support and after-sales service," said O'Connell.
A version of this article appeared in the April/May issue of DCD Magazine