As the year comes to a close, I wanted to look back at all the news we wrote in 2022 and highlight the biggest and most important stories.
This year we covered a record number of topics, publishing more than 2,850 news stories and nearly 100 features, and gained the largest audience we've ever seen. Through all of that news, what stood out?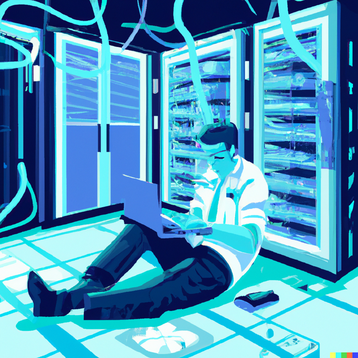 The most popular by traffic:
First, let's see what people read according to Google Analytics.
#1 - Avatar: The Way of Water was rendered in Amazon Web Services
Okay, let's state the obvious - this was not the most important story of 2022. It was the biggest thanks to this being a huge film and the story finding mass-market appeal. But it is still an interesting story point - expect us to delve into the future of visual effects and their computing needs in 2023. We will also be bringing on a dedicated Enterprise & Workloads Reporter to cover the needs of data center customers.
#2 - FedEx to close data centers and retire all mainframes by 2024, saving $400m
Now, this truly is a big story, and we saw a large traffic spike as we broke the news. The decision was controversial - many large enterprises are shifting workloads back off of the cloud as it becomes apparent how expensive it can be. FedEx has bucked the trend, and is jumping headfirst into the cloud. Whether it will grow to rue the decision will be something we will focus on in the years ahead.
#3 - OVHcloud fire report: SBG2 data center had wooden ceilings, no extinguisher, and no power cut-out
The OVHcloud data center fire was one of our biggest storylines of 2021, so it's no surprise that the report was a popular read. Data centers should not catch fire. OVHcloud is still cagey about many of the details of the fire, but we will continue to provide updates as we get them.
#4 - Ukraine: Russian military's own encrypted phones impacted after destroying 3G/4G towers, allowing comms to be intercepted
The Ukraine conflict is a horror and a tragedy beyond comprehension. This article provided some positive news, and highlighted Russia's efforts for the mismanaged farce they are. We will continue to highlight the frontline heroes keeping Ukraine online, and reporting on Russia's attacks on infrastructure, and urge readers to donate to charities like the Red Cross to help those in need.
#5 - Yandex data center in Finland loses power, runs on diesel, due to war sanctions
Rounding out the top five is another story about the Ukraine war, or at least the wider impact of the conflict. Yandex was never a major player in the data center space beyond Russia, but the war has brought the firm to its knees. Expect this data center to be sold or spun off into an independent business in the year ahead.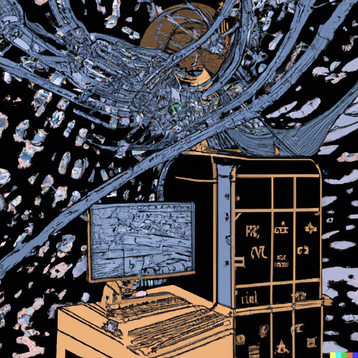 The actual biggest stories:
We don't set our publishing plan based on traffic. The vagaries of search engines, social media, and aggregator websites means that random stories can pop up and reach much wider audiences - it is simply not an accurate measure of what we count as quality journalism.
So, with the caveat that we published thousands of articles and I may be missing something important, here are the most important news stories of the year (in no particular order).
#1 - Dominion Energy admits it can't meet data center power demands in Ashburn, Virginia
This was a surprise to everybody, including the local county and data centers in the midst of construction. Dominion essentially called time out on the world's data center capital. Efforts are underway to speed things back up, but a large number of projects are delayed as a result. Find out more about how everyone is reacting in the latest magazine.
#2 - Microsoft, AWS, and Equinix join list of companies pausing data center projects in Dublin
Power issues as a whole are probably the biggest story of 2022, and I could list several other grid-related stories in this recap. But I wanted to also highlight what's happening in Ireland. The story is very much developing, and operators are hoping to shift things outside of the Dublin area. But the moratorium has thrown projects into disarray, and pushed one company into bankruptcy.
#3 - Short seller Jim Chanos bets against data center REITs
Investment manager Jim Chanos took out a big short bet against data center REITs earlier this year, in particular targeting Digital Realty. As I noted earlier this month, he has been proved right - but for the wrong reasons.
Chanos believed that stocks would fall as their hyperscale customers begin to demand lower costs and ultimately cut them out of the equation entirely. This has not happened, at least not yet.
Instead, shares have fallen primarily due to rising interest costs, the wider tech stock collapse, and a rebalancing after the pandemic caused data centers to be one of the few safe investments. Chanos' comments also had a self-fulfilling component, immediately causing a dip in data center stocks.
#4 - JPMorgan spent $2bn on new data centers in 2021, and plans to spend more
I wanted to share this one as a counter to the above FedEx story. Here we are seeing two large enterprises take radically different approaches to their IT spend, both of which have been questioned by their investors. The story of which approach proves better mirrors the wider industry debate on whether to move on or off of the cloud.
#5 - Cooling failure brings down Google Cloud data center in London on UK's hottest day
The collapse of Google's and Oracle's data centers in the US, as well as Twitter's in California during record heatwaves, should make us all sit up and take notice. Climate change is here, and it's only going to get worse. Companies will have to simultaneously ensure their infrastructure is prepared for climactic events way out of the norm, while also ensuring their operations do not contribute to making things worse.
#6 - All the tech layoffs, and the poor economy
Instead of a single story here, I just wanted to recap that the second half of this year has seen a depressing number of the big tech companies laying off thousands of workers as the global economy slows and tech valuations readjust from stratospheric levels. See: Meta, Intel, Amazon, Cisco, Salesforce, Twitter, Micron, Microsoft, and more.
The cuts have mostly not impacted cloud or data center workers, but will have a knock-on effect - simply put, if they are developing fewer tools and tech that require IT, that means less demand.
The direction of the economy will also have a clear impact - as interest rates rise, easy debt is harder to get, and fewer investors are prepared to take big bets.
#7 - DigitalBridge & IFM complete $11bn Switch Inc acquisition
Switch is a unique company with a unique CEO. How will it fare as one of DigitalBridge's many acquisitions?
It also represents the taking private of one of the few public pure-play data center companies, beyond the giants of Equinix and Digital Realty. That makes it harder for everyone else to get accurate earnings reports into what is actually happening at these companies.
#8 - Exclusive: After Meta cancels Odense data center expansion, projects are being "rescoped" globally
A late-in-the-year entrant - Meta has begun canceling or pausing a number of data center projects around the world as it retools them for an ill-defined AI workload.
We're leaning on our sources to bring you the details on what is actually happening, but many in the company do not actually know. The suddenness of the shift, which has left contractors and suppliers in the lurch, is unprecedented.
As for the new designs, could they herald a new generation of data center designs? We'll have to wait for them to finalize the designs before we can say.
#9 - Three people in critical condition after "electrical incident" and explosion at Google Iowa data center
After so many years building data centers, billions in R&D, and many safeguards, outsiders would be forgiven for thinking that all the safety issues in a data center were solved. But between this incident, fires that have taken workers' lives, and other disasters, those that operate in this sector know how dangerous it can be.
Why this incident happened is not yet clear, and we are pursuing Google and local authorities for more. But it is a reminder to all: Be careful, check your systems and processes, and make sure your staff are well trained.
#10 - Rackspace Hosted Exchange hit by massive multi-week outage due to ransomware
Another story that serves as a reminder to those operating services - cyber security matters. Rackspace had several known unpatched security vulnerabilities, and then went down due to a ransomware attack.
The Hosted Exchange outage is now in its third week - an unforgivable length of time - and looks set to stretch past Christmas.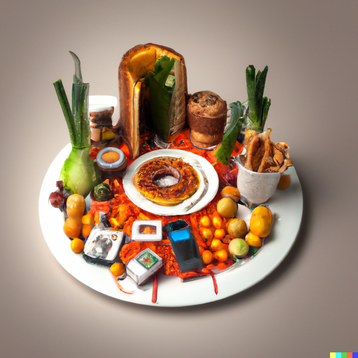 Editor's picks:
Now that you've had your news fill, I wanted to share some of my favorite features we wrote this year.
#1 - The last data center
Okay, I wrote this, and it's poor form to put it at the top. But it may be the feature that I have poured the most amount of time and energy into in my nearly seven years at DCD.
I headed to Svalbard, talked to Vint Cerf & Brewster Kahle, explored cutting-edge tech with Microsoft and Catalog, discussed the end of humanity with the man behind the Voyager Golden Discs, and more. If you want to know about extremely long-term data storage, or what will remain of mankind in 1,000 years, give it a read! If you don't, read it anyway as a Christmas present to me.
#2 - The cable ship capacity crunch
A fascinating look at how market dynamics means that even though everyone wants more submarine cables, no one will actually pay for the ships that are needed to lay them.
#3 - The acquisition man: DigitalBridge's Marc Ganzi on what's next
He's buying up everybody, sending data center valuations soaring. What's his game plan?
#4 - A lost history of computing risks being forgotten
It took me three years to track down these photos and get the rights to publish them in our mag and on our website. I think they're truly beautiful shots - but hundreds more are at risk of being lost to history. Will someone step in to help?
#5 - Building data centers underwater
Microsoft's Project Natick grabbed all the headlines a few years ago, but the project has quietly been deprioritized, it appears. In the meantime, China has picked up the mantle and begun developing similar-looking facilities at scale.
#6 - After the moratorium: How Singapore plans to stay in the data center race
As more cities and regions turn against data centers, we get a glimpse of what could be the future of data centers in cities from our Singapore-based stringer, Paul Mah. More on the green pilot here.
#7 - Escaping Ukraine: Data migration during an invasion
One of the biggest stories of 2022 is how Ukraine was able to move the digital footprint of its government and businesses overseas, protecting it from Russian invasion. We profile one such effort, highlighting those that went above and beyond. We also profiled Russia's efforts to control the Internet in Crimea from 2014.
#8 - How many ways can you cut your UPS emissions?
As the climate crisis gets worse, we need to evaluate every part of the data center and its supply chain for ways to reduce emissions. Here we look at UPS systems. However, at the same time, backup power has become more critical than ever.
#9 - Egypt's submarine cable stranglehold
What happens when one country controls a key route for the Internet? We find out what's happening in Egypt.
(Bonus regional story: How Russia and crypto are squeezing a small separatist state in Georgia).
#10 - Dumb fun with AI
Rounding out the list, here are two less serious* pieces on how AI will augment our journalism and design process - here's one on Dalle-2, and another on ChatGPT. *Less serious, that is, until they take my job.
A shameless plug:
Hello. Thank you for making it this far - I hope that means you enjoy our content, so thank you. We just launched a new magazine - and it's our biggest yet. We travel to Virginia and talk to all the largest players about the future of the state. The best part? It's free.