Telecommunications infrastructure is a busy sector, with more mergers and acquisitions than ever. At the same time, mobile operators are selling off assets, and investment firms are keen to invest heavily in those assets.
It's something that has fascinated us at DCD, and something we have covered at great length.
Big-name telecom companies such as Deutsche Telekom and Vodafone have completed deals to sell tower assets in the past 12 months, generating billions of dollars in capital as a result.
We've seen a big data center sell-off in years past, as telcos got out of owning facilities. Now, we're seeing a great telecom tower sell-off. But why?
This feature appeared in the latest issue of the DCD Magazine. Read it for free today.
The significance of telecom towers
It's worth first understanding the importance of telecom towers or masts, sometimes called base stations. They have electronic equipment and antennas that communicate with phones and other devices. Without them, we'd struggle to keep connected.
Typically they are tall structures, either guyed or self-supporting, and may also be found on rooftops. The size of each site varies depending on the generation of connectivity.
Operators have traditionally built and owned these assets, seeing them as strategically important to their network coverage.
But many have begun spinning off their "TowerCos" into separate units or companies. Deutsche Telekom set up its GD Towers unit, then sold a majority share to Brookfield and DigitalBridge for a cool €17.5 billion ($19bn).
Other operators have sold these tower assets outright, with leaseback deals in place that still sees them lease at least part of the towers for their networks.
Industry veteran Ineke Botter, a former CEO of telcos in countries such as Azerbaijan, Haiti, Kosovo, and Lebanon, explained the importance of these towers to mobile network operators (MNOs).
"I've run operators in the past that were owned privately. At the time, it was not an option to sell [towers], because the competition was based on coverage," said Botter.
"When the first mobile operators started, the name of the game was to get as much coverage as possible, and the best quality of course, with the least disruption."
So why are operators selling them now? According to PP Foresight telco analyst, Paolo Pescatore, it's all about efficiencies and pushing new revenue streams.
"All telcos are struggling to generate new forms of revenue. Margins continue to be squeezed due to the rollout of next-generation networks and people are reluctant to spend more on connectivity. We are in a golden era of connectivity. Therefore it represents a good time, better than any, to sell off what was once a prized asset."
Other analysts that DCD spoke to echoed these sentiments, saying shareholders are pushing operators to cash in their towers.
Short-term gains
James Gray, formerly of Vodafone and Three in the UK, says that operators can make a lot of money in the short term.
Mobile coverage among operators now, in a country like the UK, is relatively evenly distributed, so tower infrastructure isn't the big differentiator that it once was, back when coverage was king.
"This infrastructure is a big cost for the operators, but it's not a big differentiator anymore. So you could see why it's appealing to maybe try and outsource that cost," explained Gray.
"The costs continue to grow as we deploy new standards, such as 5G and from there, you've got to keep on investing in the network."
It takes work and resources to maintain such infrastructure, and Gray says it makes sense for operators to sell this infrastructure to tower companies who lease it back to them as a managed service, enabling them to still make money.
"It's easy to see why it's appealing for operators to do this as they can make a lot of money selling all that infrastructure to companies or whoever it might be in the short term. It will enable the operators to move away from thinking like they are infrastructure organizations and start thinking about being customer-centric organizations that are focused on driving the brand and driving ARPU [average revenue per user]."
Christopher Greaves, a researcher for TowerXchange, explains that the networks don't make telcos a huge amount of money. He says the move for telecom companies is a "win-win."
"With the arrival of 5G and with the digitization of our economies towards cloud and IoT, there's a lot of capital that needs to be deployed to advance our economies to provide more services."
Operators want to deploy capital where they can make money, and the network is not such an area: "So for operators, it's sort of a win-win for them because they can free up capital to invest in new verticals, whilst at the same time they can reduce their existing opex costs by stepping away from their tower infrastructure."
Christopher Antlitz, principal analyst at Technology Business Research, describes MNO's tower assets as real estate, which they must fully utilize in order to provide the best service.
Rolling out 5G has become so expensive, Antlitz says, and tower sales can fund spectrum acquisition.
"We need to remember the context here, which is that the telcos are heavily levered," he said. "Most telcos are in a lot of debt. They have had to buy spectrum, they have to fund capex, and they have to fund dividend payouts. They have a lot of expenses. So the towers are an asset that they have had for decades that they can repurpose and free up capital and that's what they are doing right now."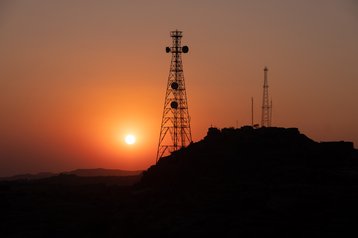 Repurposing assets can help operators reinvest
Vodafone sold off some of its Vantage Towers business in November 2022 to a new joint venture with KKR and Global Infrastructure Partners (GIP). The transaction valued the Towers unit at €16.1 billion ($17.65bn), and Vodafone got €3.2 billion ($3.5bn) in cash, which it used to pay down its debt.
Andrea Dona, chief network officer for Vodafone UK, says it's a necessity for the operator to offload these assets, in order to keep pushing forward with network upgrades and advancements.
He says towers are high-value assets and form the background for connectivity, but it doesn't make sense to spend "a lot of money on the passive asset network infrastructure in an environment where operators are struggling with revenue growth and margins."
Like everyone else, for Dona, it's about realizing money, so Vodafone can invest in its "core business which is customer experience, innovation, the rollout of technology, network quality, digital skills and services beyond connectivity."
In the Philippines, PLDT said offloading tower sites could fund expansion and ease mature debts, while Globe Telecom sold off over 7,000 towers to raise over $1.2 billion to fund its own network expansion.
Not all operators though
In France, however, things seem to be different. Orange's CEO Christel Heydemann has called MNOs spinning off their assets "weird."
"When you see companies selling their towers [or] using financial vehicles to continue to invest in infrastructure there is something that is, maybe not wrong, but something weird going on in the market," Heydemann told the Financial Times in February.
For context, Orange's Totem tower subsidiary is fully owned by Orange, and operates around 27,000 towers across France and Spain, two of its biggest markets.
An Orange spokesperson told DCD that Europe remains a key market for the operator.
"The European tower market remains attractive due to long-term contracts indexed to inflation and the coverage densification and the roll-out of 5G on the continent, which remains a key growth opportunity," said the Orange spokesperson, stating that Totem is vital to its ambition to become a trustworthy European TowerCo.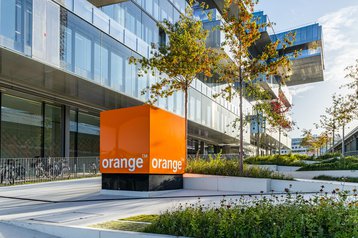 Tempting investors
There are operators that own the towers, and there are TowerCos that specialize in the infrastructure. But there are also investment firms that have a strong interest in this industry. Why is this?
Carl Gandeborn, a former executive at Ericsson and Nokia who also worked at Helios, says it is because tower assets come with very little risk.
"They offer very steady cash flows for investors. They are no risk, because the companies that you would have on your books are a certainty. So if you're a pension fund, you can go and you put capital and you invest into our company and get steady returns. It's like a steady rental business and it's long-term contracts."
Alessandro Ravagnolo, a partner at Analsys Mason, agrees: "TowerCos have a business model that is very attractive for infrastructure funds because the technology risk is extremely low, if not absent."
"There are high barriers to enter and exit and you have long-term contracts which all contribute to a predictable cash flow, so this makes them very attractive for investors. There's a continuous need for investment to expand the networks, plus there's obligations attached to these contracts too."
The growth of The TowerCo
What about the TowerCos themselves? While mobile operators have traditionally built these assets, many independent tower companies have been established in recent years in regions such as Europe and Africa.
In recent months we've seen a flurry of acquisitions completed. Spanish telco Cellnex recently finalized the purchase of CK Hutchison's tower business in the UK.
This was part of a deal that also saw Cellnex snap up tower assets from CK Hutchison across six European countries, including Austria, Denmark, Ireland, Italy, and Sweden for a combined €10 billion ($11bn).
"This series of agreements with CK Hutchison not only strengthens our position as the leading pan-European operator but also bolsters our relationships with our customers and opens us up to new opportunities and perspectives for collaboration," said then-Cellnex CEO Tobias Martínez in November 2022.
"In essence, this rationalizing of the infrastructure managed by a neutral operator like Cellnex will create the necessary incentives to accelerate, improve and expand mobile coverage, including 5G, in these key markets."
The company, which operates around 53,000 tower sites in Europe, continues to do deals.
It most recently took full control of OnTower Poland, paying €510 million ($556m) to buy the remaining 30 percent stake from Iliad Group.
A booming market - Africa's TowerCo push
London-based Helios Towers operates over 13,600 towers in nine countries across Africa and the Middle East.
Group Commercial Director and Regional CEO for Southern Africa Sainesh Vallabh says TowerCos were created by the movement from the market towards shared infrastructure: "Network as a competitive advantage has become less of a feature for mobile operators around the world.
"That coupled with the regulatory drive to have an efficient and more sustainable investment in the market so we don't duplicate infrastructure and waste resources has driven the advent of TowerCos looking to acquire these assets and operationalize them much better, in order to create the efficiency and sustainability to benefit both the telco and the mobile operator."
Africa has seen a flood of investment in tower infrastructure. In 2021, Africa Infrastructure Investment Managers (AIIM) was one of three key investors in Eastcastle Infrastructure, developing new towers in the Democratic Republic of Congo, Nigeria, and Côte d'Ivoire.
Patrick Kouamé, an investment director at AAIM, repeats that infrastructure is no longer such a strategic asset: "Telcos main value is to manage the customers."
Also, he points out that regulators are increasingly making it mandatory for telcos to share infrastructure.
Tenancy sharing
It is more sustainable for operators to share tower infrastructure, says TowerXchange's Greaves: "TowerCos are by design sustainable because they encourage tower sharing. By sharing tower infrastructure, you are reducing the energy consumption and CO2 emissions of your network, so it's more efficient."
It's also lucrative, says Antlitz: "You can increase the tenants on the tower. Historically, you would have one tower owned by one telco. Over the years those telcos would sub-lease or rent out space on their tower if they have extra space to another telco or to some other entity," he explained.
"As for investors buying the towers, there is much less of a competitive angle and there's more of an emphasis on the sharing model. With multi-tenancy, every tenant you add to an existing tower site, your cash flow and your margin structure gets very lucrative."
This can give investors a profitable long-term revenue stream.
Challenges for the industry
There are questions. Gray thinks operators may be selling too many of these assets for an initial quick cash bonanza, without thinking long-term. "After the initial money made from selling the infrastructure, operators will have to pay to use it."
By selling these assets or spinning them off as TowerCos, mobile operators have also "lost control over an important part of their value chain," he says.
"In some cases in Europe, operators have kept a 51 percent share and so they've got a bit more control," he says. "They've probably pleased some investors with the initial sales, but longer term they've got this ongoing cost, and are no longer in control of that cost. So that's going to need to be watched."
But challenges differ from market to market. Africa has infrastructure issues, such as the problem of aging grid systems in South Africa. For 12 months the country has been hit with regular rolling power cuts, with the country's state power utility Eskom warning that outages could last for as long as 16 hours this winter.
Vallabh says that the lack of infrastructure in Africa is the biggest challenge for the continent right now.
"None of our markets in Africa actually have a 24-hour grid availability. In the past, South Africa used to have 24 hours, but with the load-shedding program, it's reduced substantially.
So alternative forms of energy are critical for ensuring that networks stay up and running when the power goes down," he says. "Mobile networks are critical infrastructure, and it will cripple the economies of these markets if they don't remain up."
He's not wrong. It's estimated that load-shedding in South Africa has cost the country's GDP five percent.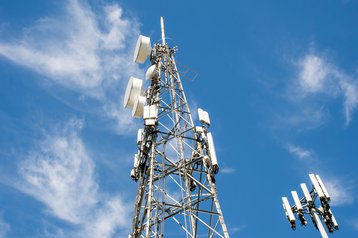 When will it end?
Is it sustainable for mobile operators to keep selling their assets?
Ravagnolo thinks there are some sectors like Central Eastern Europe and maybe the Nordics, which have seen fewer tower acquisitions, that might follow in Western Europe's footsteps.
But overall, there is a limit, he says: "There is a natural ceiling to the market if all the operators spin off their towers, then there is no more to spin off right?"
So, when 6G is being rolled out, will telcos still be spinning off assets? Maybe not. Because by then, they might not have any left.