The Royal Opera House has been an iconic fixture in London, England, for close to 300 years. Its grand exterior, matched only by the domed theater within, was a regular haunt for the capital's bourgeoisie. But the company no longer wants that air of exclusivity. The Royal Opera House (ROH) wants to welcome the masses with open arms, and make the venue appealing for all.
To help broaden opera and ballet beyond its classically 'elite' audience, the ROH hopes that data centers will be able to help.
Given its lengthy history, the ROH has been through several metamorphoses. Its first rebuild occurred in 1792 after a fire destroyed much of the auditorium, the second in 1857 after it burned down again.
In 2014/2015, the ROH underwent its first infrastructure refresh by migrating much of its IT into two colocation data centers, and deploying a wireless access network. While this saw an improvement performance-wise to the previous setup where all compute was hosted at the venue, by 2018 the company was beginning to resent the inflexibility of its IT stack.
2019 saw the commencement of plans to rejuvenate the ROH's IT infrastructure and move much of it to the cloud, bringing about the fourth metamorphosis. While plans were already in place, they were drastically sped up due to the pandemic.
After the bulldozer of Covid hit, venues were left to pick up the pieces. The pandemic even necessitated the ROH to sell a Hockney painting for £12.8 million ($16.2m), just to help keep it afloat.
That latest rebuild saw the ROH take its relationship with Amazon Web Services (AWS) to the next level, and a lot of its IT go off-premise.
Moving (partially) to the cloud
"We've been working with AWS on a digital transformation plan and hosting the majority of our applications and infrastructure in the cloud for about two or three years," said James Whitebread, CTO of the Royal Opera House.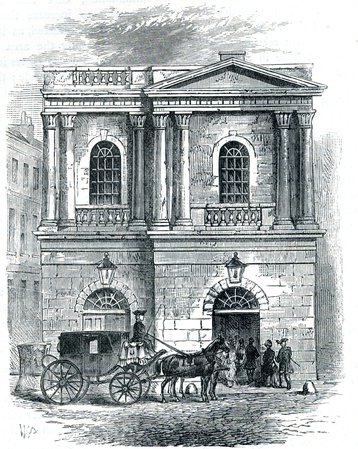 "We've got a number of business demand needs across the organization, for which we've broken into four sections: customer experience, back of house (which is essentially powering the front of house customer experience), enterprise applications, and core infrastructure.
"In total, that transformation is currently at about 20 projects, which will continue to roll across the years, and many of those projects are cloud platform enabled."
The move to a cloud-first hybrid IT setup really ramped up at the same time that the long-term integrity of live venues began falling apart. They were universally decimated by the pandemic's restrictions which prevented people from going within two meters of one another.
Even after regulations were lifted, many were still terrified of being in an enclosed space with another living and breathing being.
Whitebread noted that this era forced a new approach to the consumption of Opera and Ballet.
"During the period of Covid, we did a lot of streaming via our on-demand video platform. We still do some streaming including a cinema screening once a month where we stream up via satellite and then distribute throughout the cinemas."
Notably, the ROH has been able to digitize the storage of decades of performances. According to Whitebread, prior to this, they were storing tens of thousands of video assets on video tapes, data tapes, or hard drives that were scattered across the building, sometimes taking days or weeks to track down.
Those assets have now been uploaded to the cloud via AWS Snowflake, and where necessary, converted into a digital file. This remains an ongoing process, particularly with those files that are not already in a digital format.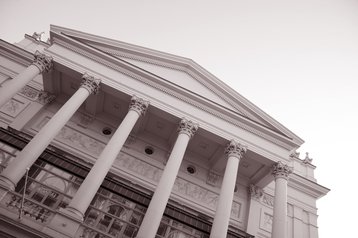 Testing proof of concepts
According to Whitebread, one of the major benefits of moving to a hybrid IT approach is that it has enabled the company to flex and create proof of concepts (POCs) that can be quickly tested and scaled. An example of this is the AWS-based media asset platform.
That on-demand video platform would have been hard to pitch previously – the investment in on-premise IT would have been huge and hard to experiment with, and while there's an obvious value in sharing content, it would need to outweigh the costs.
"We want to be really accessible," said Whitebread. "We have a core customer base who, naturally, enjoys the art form, but we wanted to outreach to other customers, to involve as many people in [opera and ballet] as possible.
"Through that streaming platform, we can reach a variety of people in both the UK and worldwide, and increase our relationship with the customer. Anyone who comes to watch a show can continue engaging afterwards, and they can watch content time and time again."
In a Webinar with Ostmodern, the company which partnered with the ROH on its on-demand platform, Terry McGrath, director of media and audiences at ROH described how the ability to run user testing has helped them to reach wider audiences – notably younger people. They have been able to experiment with shorter content, behind-the-scenes footage, and distributing content in acts rather than two-hour-long productions.
By taking away the barrier that on-prem infrastructure can present, the ROH has been able to flexibly move opera from a pursuit that can only be accessed by those who can afford it to something that anyone can tune in and enjoy, regardless of where they are located. All they need is a device and an Internet connection.
The ROH's cloud migration has also enabled the company to explore new technologies, Whitebread said. "There's a great opportunity around ticketing, for our customer relationship management to better target customers with artificial intelligence (AI) and machine learning," however the company has yet to deploy any AI tools.
He added: "Data is obviously the big driver for us. We want to really understand our customers more and the relationship that we have with them. The more we understand ourselves, the better we can look to the future with our customers."
The issue of ticketing is a fluctuating workload for the ROH. With some busy periods (notably Christmas time), the ability to scale up with ease has improved the process significantly, Whitebread said.
The ongoing role of on-premise
While the ROH has been investing heavily in AWS, not all of its infrastructure has headed cloud-wards.
When the team was first considering its IT-reboot, some were arguing for an all-cloud approach. But when it came to actually analyzing the situation, it became apparent that it would be not only far more complicated than necessary, it would also be more expensive.
Instead, the company opted for the hybrid approach, which currently involves hosting around 10 percent of its IT on-premise, managed in partnership with Nutanix, which deployed a four-node Nutanix NX solution, capable of supporting around 30TB with 25 percent headroom.
At the time, Daniel Rubie, head of technology operations at the ROH, said: "The market evaluation dispelled certain wrongly held beliefs within ROH that it would be a case of simply lifting applications into a cloud environment. The surprising thing for some of the IT team was that the cloud options emerged as far more complex than expected and more expensive than the Nutanix solution.
"For example, cloud involved maintenance support which would mean adjusting for additional costs."
In practice, the ROH's remaining physical footprint is two racks of equipment on-premise, and half a rack in a managed data center. They host a number of legacy systems on that equipment, including finance systems and building management. Where appropriate, aspects are being migrated to the cloud.
"There's a balance between what's in the cloud and what we need to keep on-prem, because we are a live venue, so there is always going to need to be an element of on-premise computing," says Whitebread.
For example, while large media files have been moved to the cloud, high-resolution production asset management and edits are still currently being handled on-premise for the time being. This will potentially change, determined by how the economics and performance adjust over time.
The ROH is also looking to develop its on-site networking.
In June, the ROH announced it was working with Telstra to develop a fixed wireless service within the building.
"Telstra is deploying hundreds and hundreds of network access points, wireless access points, and hundreds of backend 24 or 48 port switches. They are really replacing our core network," explained Whitebread. "We've got an aging network that's not going to scale to support the needs of the business going forward. The re-architecture should be finished by the end of this year."
Having access to a reliable network is a general expectation now among customers, and this scalable WiFi will mean that customers get a consistent experience across the house (and will now get access to a connection in the Auditorium itself).
The on-site network is also going to improve virtual collaboration with the ROH's international teams. Creative teams working on the shows behind the scene will be able to plan productions effectively before they arrive at the venue.
This digital transformation effort being taken on by the ROH is bringing this somewhat archaic and out-of-reach art form to the masses, opening the auditorium's doors to anyone who wants to get involved. But more than anything, the ROH wants to ensure that it is future-proofing itself in scalability.
"We want to make sure that we are as lean and as efficient as we can be, and that means we make sure that our infrastructure is scaling for the next five to 10 years," Whitebread surmised.
"Whether that's on-prem networks, or on-prem software or hardware, to everything that we do in the cloud, we're trying to make sure that we scale and have an open standards approach."