Just a few years ago, people really meant virtualization when they referred to the private cloud, said Ronald Raffensperger, the CTO of data center solutions at Huawei Technologies, as he explained why a new generation of private cloud deployments is set to radically change how IT services are being rolled out.
Though there is no question that virtualization greatly reduced the cost of purchasing computing resources and improved the efficiency of IT in organizations, it does not offer complete abstraction and automation, he told DCD. As it is, a genuine private cloud solution not only fills up these crucial gaps, but also virtualizes networking and storage for greater savings and flexibility than before.
Of course, the growing traction of the open-source OpenStack cloud platform is without doubt another key factor that is accelerating the trend towards private cloud deployments. "[OpenStack] removed the proprietary vendor lock-in which previously existed for private clouds," noted Raffensperger.
Eyes on private clouds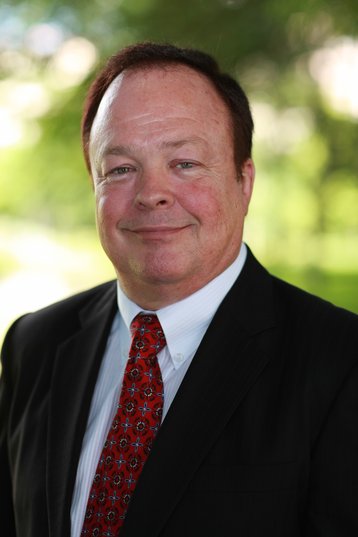 So what types of organizations are seeing the most traction where private cloud deployments are concerned? According to Raffensperger, the private cloud is attractive to larger enterprises and governments with both the scale and the internal capabilities to implement and run them.
What is interesting is the ecosystem that has sprung up to facilitate the deployment of private clouds, which in some cases resulted in managed services firms that offer public cloud-like flexibility within the context of a private cloud deployment, according to Raffensperger.
"There are also many organizations who provide assistance in design, implementation and operation of private clouds for enterprises and government," he said. "In many cases, these managed private clouds can provide the cost savings and flexibility of public clouds, while maintaining the advantages of private clouds."
While the primary advantage of public clouds is their cost, scalability and ease of use, private cloud offers security and service assurance, said Raffensperger.
"With a private cloud, users are guaranteed that critical internal information is available only to their organization and since the hardware is dedicated to their use, they are assured of having priority access to the resources," he said.
Aside from how it created an open-source playing field, Raffensperger also highlighted how OpenStack technology is helping to drive innovation on the private cloud front with its promise of workload portability and interoperability between distinct private cloud deployments.
"OpenStack accelerates time-to-market by giving business units a self-service portal to access necessary resources on-demand, and an API driven platform for developing cloud-aware apps," he said.
It is clear that Huawei views OpenStack as a linchpin to its private cloud efforts, and that explains the substantial investments that the company have been making into the open-source cloud platform. Specifically, Huawei is a top 10 contributor in terms of code commits to the open-source project, as we reported in "Why Huawei is championing OpenStack" last year.
Making the case for a hybrid deployment
Of course, not all deployment scenarios call for a private cloud, a point that Raffensperger readily concedes. Indeed, there are instances where pairing a private cloud deployment with public cloud resources – also known as a hybrid cloud – is actually desirable.
"For application scenarios where demand is temporary or subject to period spikes in demand, renting infrastructure from a public cloud can effectively augment a private cloud," he said. "Hybrid cloud is the logical next step for both enterprises and governments because it marries the advantages of private cloud and public cloud."
So how are organizations in the region deploying hybrid cloud? Neo Teck Guan, the director of South Pacific marketing solutions at Huawei, declined to offer specifics, explaining that Huawei partners with system integrators to deliver hybrid cloud solutions. The veteran with over two decades of experience in IT was ready, however, with tips for organizations considering the hybrid route.
"Hybrid cloud deployment requires enterprises to understand the application architecture to decide which part of the system can be retained in-house and which part of the system needs to be moved to public cloud," he said, underscoring the point that a robust hybrid cloud deployment isn't something that is conjured up overnight.
Neo pointed to a large number of factors that he says need to be addressed, ranging from the technical feasibility of an implementation, the security architecture, network bandwidth needed, overall application performance in the hybrid cloud environment, levels of redundancy, high availability design, and even the support process during incident handling.
"It is important for IT teams to consider the complexity of hybrid cloud implementation and support processes," he said. "In assessing which systems works best for their enterprise, IT teams need to consider the business case for hybrid cloud, thoroughly."
Silver lining
So what kind of cloud deployments should organizations look to? Hearing it from Neo, each option offers its own set of advantages and disadvantages, which he ticked off one by one. Public cloud has advantages including auto-scaling, resource elasticity and instant deployment, he noted, though there may be security concerns.
"Private cloud provides comparatively better data security and control, but their implementation will involve higher [capital expenditure] investments and capable IT support teams to maintain [the] in-house data centers," said Neo. And for the effort that needs to go into setting it up, the hybrid cloud "provides a balanced solution for enterprises who wants greater data security and control and at the same time, enjoy the benefits of having a public cloud."
Clearly, every cloud has its use.
To uncover more benefits and practical case studies  on Cloud and OpenStack, join the upcoming DCD Converged SE Asia and OCP information Day during the Singapore Datacenter Week on 13 to 16 September.
Business executives, managers and technical professionals directly engaged with IT, data center and cloud infrastructure may attend for free. If your company operates its own on/off premise data center(s), or if you are a significant end-user of data center and cloud services and you are involved in technology planning, procurement, implementation, and operations, then you may qualify. Click here to apply.