Nearly half the planet still isn't fully connected to the Internet. Reaching the remainder means installing fiber and cell towers in remote and sparsely populated regions, often in difficult terrain - and that's an expensive game with little reward.
Satellites are one answer, but it takes specialist equipment to receive the signals, so they aren't a mass-market solution, especially for mobile operators looking to make money from technologies such as 4G and 5G.
High altitude pseudo-satellites (HAPS) - whether they be airships, balloons, or fixed-wing drones - offer a way to provide connectivity to rural and unconnected areas without the upfront costs of cell towers or satellites or the need for specialist receivers.
An Alphabet subsidiary, Loon began as a 'moonshot' project from the skunkworks X Lab, seeking to provide broadband connectivity from the sky using high-altitude balloons. Loon made the first commercial HAPS deployments in Kenya and Mozambique, but was closed early in 2021 after a decade in development.
Loon made the technology viable from an engineering point of view, but closed because it couldn't make the economics work for a self-sustaining business.
While Loon itself might be little more than another abandoned Google experiment, the project's successes and failures illustrate the ongoing struggles of the HAPS market.
For years, high altitude drones, balloons, and airships have been stuck in the R&D phase. Their fleets of autonomous platforms, offering cell tower-like connectivity without the costs, are always about to deliver, but always just around the corner.
Now, while the technology to ensure these platform can fly and relay signals is getting closer, questions still remain about whether they will ever have a viable business model.
Is Loon's closure another early misstep in a nascent sector, the final coffin in the industry doomed to fail, or the dark moment just before the dawn of a new day?
This article appeared on the cover of Issue 41 of the DCD>Magazine. Subscribe for free today
Why Loon failed
Project Loon began as a 'moonshot' in 2011 before being spun out in a separate business unit under parent company Alphabet in 2018.
It proposed using high-altitude balloons in the stratosphere at an altitude of 18-25 km (11-16 miles), to create an aerial wireless network and deliver the Internet to remote and rural communities through 'floating cell towers.'
Development was slow but seemed successful; as well as running pilot projects in New Zealand, Sri Lanka, and Brazil, the balloons were able to provide connectivity following natural disasters in Puerto Rico in 2017 and Peru in 2019.
Loon managed to achieve a record flight duration of 312 days for a single balloon and raised funding: in 2019 it got $125 million from SoftBank - just one of many investments from the Japanese conglomerate across the HAPS sector.
In July 2020 Loon seemed to hit commercial success, announcing a partnership with Telkom Kenya, with the balloons providing services to customers across a 50,000 sq km (19,300 sq miles) area including the towns of Iten, Eldoret, Baringo, Nakuru, Kakamega, Kisumu, Kisii, Bomet, Kericho, and Narok. A similar partnership was announced with Vodacom for coverage in Mozambique around the same time.
However, while the technology apparently worked as intended, the business case was never properly figured out. In January 2021 Alphabet announced it would be closing the project after nine years in development, saying that it hadn't found a way to lower costs enough to build a long-term, sustainable business.
"Developing radical new technology is inherently risky, but that doesn't make breaking this news any easier. Today, I'm sad to share that Loon will be winding down," said Alastair Westgarth, chief executive of Loon, at the time. Westgarth has since become CEO of robot delivery startup Starship Technologies.
With the closure of Loon, the company's operations in Kenya and Mozambique also ended. The telcos didn't say what the effect would be on their coverage or service. DCD reached out to Alphabet and Telkom Kenya for this piece, but requests for interviews were declined.
"Google's [Loon] was a non-starter, in my opinion, from the off," says Derek Long, head of telecoms and mobile at Cambridge Consultants. "They had very little control over their balloons; if you want to provide continual coverage you'd need a continual train of balloons going over the area.
"Also, their balloon was not physically dimensioned particularly appropriately for the application; the communications payload was relatively simple. I don't know how much capacity they provided, but if they managed to provide the capacity of a single terrestrial base station, that would have been an achievement with solar power."
Drones didn't fly either: Project Titan and Aquila
Loon was the most high-profile HAPS project, but it was far from the only time large companies entered - and then left - the space.
Facebook's Aquila project was a fixed-wing solar-powered drone that promised free Internet coverage – and new customers for FB properties – in rural and under-connected areas.
Facebook bought solar drone maker Ascenta in 2014, and went ahead with the huge-but-fragile Aquila flying wing. At 43m, its wingspan was as big as a Boeing 737, but it weighed only 880 pounds (400kg).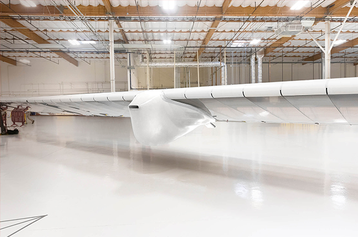 Aquila managed just two test flights, the first of which in 2016 ended in a crash. Despite a partnership with Airbus, the project was canceled in 2018. Facebook NDAs mean no one involved with the project could talk to DCD.
Facebook has since focused on easier terrestrial projects, investing in fiber deployments in Pakistan with Nayatel, developing machines that can quickly deploy fiber onto overhead powerlines, and installing its own submarine cables.
The social network has also partnered with satellite firm Eutelsat to provide broadband in Africa, although even that effort has faced setbacks - in particular, when the SpaceX rocket set to carry the satellite into orbit exploded on the launchpad.
In 2008, DARPA funded a more ambitious drone. The Boeing SolarEagle had a colossal 120m wingspan and an ambition to stay aloft for five years at a time. It was canceled in 2012.
In the UK, the Ordnance Survey mapping agency had its own Astigan fixed-wing HAPS project, focused on Earth observation and mapping rather than comms. At 38m and 149kg, it was smaller and lighter than Aquila, but was canceled earlier in 2021 after the initiative was unable to secure a suitable strategic partner.
Google also dabbled in solar drones, buying Titan Aerospace in 2014 and planning to use it to deliver connectivity to rural and under-connected regions. Project Titan was a solar-powered fixed-wing platform, larger than Aquila, with a 50m wingspan and projected to have the connectivity of 100 cell towers. Much like Aquila, the project had one failed test flight in 2015 and was killed off in 2017.
The Loon legacy: the future of HAPS
For all its flaws, Loon may have been the HAPS industry's most successful child; a platform that was able to stay aloft for months at a time, deliver the desired connectivity to a targeted area. Most significantly, it was the first to attempt a commercial deployment.
Despite the project's demise, certain technologies developed for Loon will continue, including the light-based high-speed broadband Project Taara.
Loon also partnered with Telesat to develop a temporospatial software-defined network (SDN) operating system. That will be deployed on Telesat's Low Earth Orbit (LEO) satellite constellation to deliver broadband connectivity.
"Loon spearheaded a lot of the developments and brought a lot of interest to the industry," says Shivaprakash Muruganandham, analyst at Northern Sky Research. "But those closures have been setbacks across the industry; they had to close down because they just could not figure out the business model."
And while Loon's closure is another blot on the HAPS history book, its successes leave behind a growing community that believes it is close to turning the corner of commercial viability.
"Despite all those failures [of Loon etc.], the market is keen to see somebody succeed," adds Phil Varty, industrial strategy manager at BAE. "If the measure is the market interest, I think it's still there. Clearly, there's caution because it's really hard. This is not straightforward. There's a lot still to do to make that service a reality."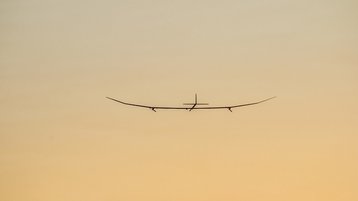 Telcos take on HAPS
Loon pushed the envelope on innovations such as connecting communications payloads from the stratosphere to devices on the ground, software that manages constellations of vehicles, and developing techniques to navigate windcurrents and enable the balloons to reach and stay in one area. And a multitude of companies are still operating in the HAPS space and looking to build on Loon's success and provide drones, airships, and balloons for commercial connectivity use cases.
"There are a variety of different projects around the world in each of these segments that are at various stages of completion," says NSR's Muruganandham. "HAPS have a rich history; there have been periods of interest that have been waxing and waning over the last few decades.
"Right now, we're in one such wave, wherein we have so many different vehicles or platforms in development and there's a lot of government-type users or other investors also trying to drive this community forward.
"Loon kickstarted a more recent wave in the commercial world, but I think it's going to take an entity or group of entities with deep pockets that are willing to wait for over a long period of time for it to really find its niche."
Despite the closures of various projects, there are a number of companies making bets that HAPS will become a viable means of providing connectivity.
HAPSMobile is a subsidiary of SoftBank's telco arm, part-owned by a US military drone firm, AeroVironment. Set up in 2017, HAPSMobile aims to offer commercial services around 2023 through its fixed-wing SunGlider platform, most likely through wholesale offerings to operators rather than direct to customers or consumers.
The company has done five successful test flights of a 78m wingspan drone, including a stratospheric test flight and a demonstration of LTE services via a HAPS platform. Designed to stay aloft for up to five months, part of the platform's communication payload was developed in partnership with Loon and adapted from the search giant's balloon project.
Matthew Nicholson, corporate communications manager at SoftBank and HAPSMobile, said that network resiliency in the face of natural disaster was one of the main reasons the telco has an interest in non-terrestrial communication technologies.
The company is also part of the HAPS Alliance; a group of companies looking to accelerate development and promotion of HAPS globally that included Loon and still includes companies such as Intelsat, KDDI, Radisys, Nokia, and Ericsson, as well as several defense and aerospace firms.
"We've worked very closely [with Loon] in a number of areas," says Nicholson. "Alphabet made their decision, but our plans haven't changed in any way; we still see tremendous potential for HAPS. There's a lot of work to be done but with SoftBank, part of the DNA of the company is it has a very long-term view of things. We continue to press forward and build on Loon's legacy."
Another telco, Deutsche Telekom, has partnered with Stratospheric Platforms Limited (SPL) and Cambridge Consultants to conduct LTE/4G voice and data connectivity tests from a fixed-wing platform. Tests conducted by the companies last October above Germany's Bavaria region enabled voice over LTE (VoLTE) calls, video calls, data downloads, and web browsing on a standard smartphone. Unlike most other fixed-wing platforms, SPL utilizes hydrogen fuel cells rather than solar technology.
Given the military potential of a high-altitude drone capable of flying for weeks at a time, it should come as little surprise that defense companies are active in the HAPS space. British defense contractor Qinetiq developed the Zephyr platform from 2003 and sold it to Airbus in 2013. In 2018, the Zephyr S flew from Arizona and remained aloft for 25 days 23h 57min.
The company has made other successful test flights more recently, with three planes in service, and is close to a commercial deployment.
In 2017, Russian company Lavochkin was conducting tests of its high altitude LA-252 drone, which was due to operate nine miles high and could be used as a repeater, a WiFi transmitter, and general communication device.
Another fixed-wing design, BAE's Persistent High Altitude Solar Aircraft (Phasa-35) had its first test flight in February 2020. Further tests are planned in the US this summer, and the company tells DCD it is hoping to have a market-ready product in three to four years' time.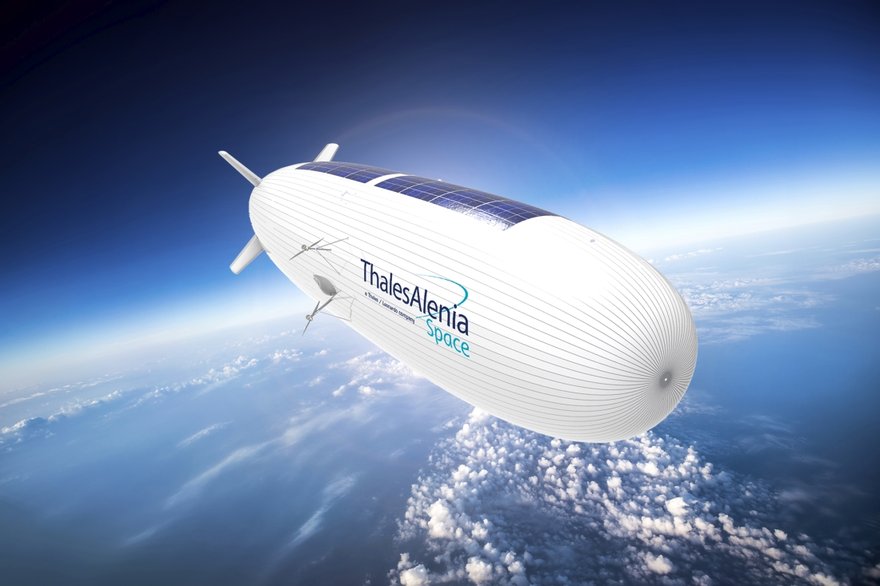 Are airships the answer for the HAPS industry?
Alongside the fixed-wing designs, some are turning to airships. It's a technology that dates back to Victorian times, but motorized airships are probably the least mature category of HAPS. Yet in theory their ability to carry heavy payloads and stay in a stationary holding pattern for long periods may make them the most attractive option in the long term.
Thales Alenia Space is working on the Stratobus airship platform, and last year began working on concept studies with the French defense procurement agency DGA.
Lockheed Martin is also working on an airship design, as are US startup Sceye, Israeli firm Atlas LTA, French firm Flying Whales, and Czech company Stratosyst, while China has previously promoted tests of its Yuanmeng airship.
"Airships are probably going to be more cost-effective than balloons or pseudo-satellites in the long term," says NSR's Muruganandham, "But they are in a very early development stage right now and there are still a lot of R&D requirements that still have to be established."
"Airships have always been a bit of a struggle," says BAE's Varty. "There aren't any airships that are viable, and there's nothing on the horizon that says airships are actually practical. If you can make it work, that'd be really good, but nobody's managed to make them work."
It's worth mentioning that despite Loon's rapid deflation, its balloons are still available. The Google partner that developed them, Raven Aerostar, provides a number of balloon-based platforms.
Balloons are probably the most mature technology, but Loon showed the practical hurdles they face. Their limited payload, power constraints, and relative lack of flight path control all increase the number of platforms required to provide uninterrupted coverage over a given area, driving up deployment costs and complexity.
Drones rule the atmosphere
Varty says there's a clear winner in the stratosphere: "In terms of viability right now, [fixed-wing] pseudo-satellites will be a better option."
Fixed-wing platforms technology is on a steady maturation curve, and several people DCD spoke to believe a commercial deployment could be in operation within the next couple of years.
"It's a very big market," says BAE's Varty. "There's a lot of opportunity for a range of different solutions. If you're talking for 5G and Internet then I think it's a very big market; there's a lot of countries around the world which don't have good coverage today."
During the early phases of the Phasa project, Varty said BAE wasn't sure if there would be much market interest in 4G/5G type connectivity use cases, but now says it is 'convinced' it is possible.
"What we're seeing is some of the larger players in those markets wanting to explore how a HAPS [might] provide a benefit in those areas where terrestrial towers are not covering the areas that they want to cover; where there's still decent amounts of population but not a lot of ground infrastructure.
"There's definitely an interest in a business case for a HAPS-type network in a lot of areas around the planet where that satellite coverage isn't good enough or ever going to be because of latency issues and the geography just doesn't lend itself to putting more towers up."
During the Deutsche Telekom pilot, Cambridge Consultants helped develop an antenna to accommodate the distance and potential signal interference.
"In order to overcome this free space path loss and other atmospheric effects that could impact the signal strength, you do need to advance the communications payload," says Long. "On a HAPS you can have a reasonably advanced antenna, and because you're in such a high altitude you can provide coverage over a reasonably large area."
Long said that where a mobile operator might need around 13,000 cell tower sites per technology – 2G, 3G, 4G, etc. – to achieve around 90 percent coverage in the UK, it could get equivalent coverage via HAPS with around 100 platforms. More work would need to be done to ensure platforms could handle the traffic of an entire city or region, however.
"From a single platform you could probably provide coverage over East Anglia, for example, or the best part of London. Obviously, however, if you're covering even half in London, you're going to be generating terabytes of data at any given moment," he says.
Competition from above: HAPS vs LEO satellites
In the last decade, the drone industry has matured quickly. And while the sky isn't full of UAVs delivering parcels as some predicted, they have found comfort zones in areas such as film and infrastructure monitoring.
At the same time, companies such as SpaceX's Starlink have created a boom in mega-constellations of LEO satellites offering high-speed low-cost Internet to rural and under-connected areas; a very similar promise to HAPS.
Does the arrival of LEO sats hurt the viability of HAPS before they've really gotten off the ground? Some will argue there is a clear crossover between the two, but continuous coverage, speed of deployment, latency, and the fact HAPS can be used to deliver 4G/5G/broadband connectivity without needing a satellite receiver are commonly-cited benefits of HAPS over satellite deployments. Unsurprisingly, most of the people DCD spoke to thought LEO satellites would not hurt the HAPS market, but rather complement one another.
"With satellites, you have to go through all the hassle of getting a new satellite up there," says BAE's Varty. "With HAPS, it's not a big deal to bring one of these down and change the sensor out. You can move them around much more easily than you can move satellites around. There's a whole lot of flexibility in a HAPS constellation that you don't have with a satellite one.
"Satellites do have their place, but there's definitely flexibility in what we do, which you're not going to get with satellites in terms of being able to move them around, to change them out, and update them as the technology changes over a course of months rather than years. All of those things give you that advantage. And I think we will see the price points as well being somewhat lower for a HAPS system than it will be for most satellite systems."
NSR's Muruganandham says that while mobile operators are waiting for the LEO satellite constellations to launch and come online at scale, there is an interim opportunity for HAPS to provide connectivity to those remote or underserved areas.
"Whether these platforms themselves are actually able to deploy by that time and figure out the right markets to target, that's a difficult question."
Defense departments have taken a keen interest in both HAPS and LEO satellites as ways to provide coverage and intelligence to ground forces. LEO satellite firm OneWeb has made a number of deals with both US and Canadian defense departments to provide coverage in remote areas.
It's also possible that commercial operators will follow defense and use LEO satellites in conjunction with HAPS; using both to ensure complete coverage, or using one for backhaul transmitted by the other.
Alongside its investment in Loon and its HAPSMobile UAV play, SoftBank has invested across the board, in both LEO and geosynchronous earth orbiting (GEO) satellites, and even in aerostats (tethered blimps).
That's starting to bear fruit, as the company is beginning to offer what it calls non-terrestrial network (NTN) solutions that provide connectivity from space and the stratosphere. SoftBank's offerings will include GEO satellite NB IoT services provided by Skylo, LEO satellite communications via OneWeb, and HAPS-based telecoms via HAPSMobile.
Whether for communications or intelligence gathering, defense departments and governments are likely to play a large role in the success of HAPS.
BAE's Head of Hawk India and program director for the Phasa-35 program Dave Corfield says he expects the military to pick up the technology slightly ahead of the commercial market, while Varty adds that the regulatory environment on the commercial side needs more changes than would be required in the military domain, which will likely mean military deployments will happen sooner.
SoftBank's Nicholson adds that governments may be interested in investing in HAPS to ensure they have backup options during disasters. And while the company is likely targeting overseas markets before commercial deployments in Japan, he says the Japanese government has shown interest in the technology.
Challenges in HAPS development remain
Analyst firm Northern Sky Research predicts the HAPS market will reach $4 billion by 2029, saying there were around 40 projects in various stages of development, with balloons as the most mature market with airships and pseudo-satellites still in the preliminary stages of development.
"I look at it as a very nascent market," says NSR's Muruganandham. "There has been a lot of promise in the past, and there's still a lot of regulatory and technological challenges that these companies have to overcome.
"I don't know if I would state that this is a growth market opportunity; I think it's still going to remain, at least in communications, an adjacent market to the satcom and terrestrial communications market."
The challenges with HAPS are myriad; on the aviation side, companies need to develop platforms that can not only get into the stratosphere and stay there for a long period of time, but stay within a relatively tight flight path (and ideally do so autonomously). On the communications side, creating payloads that can provide large-scale, high bandwidth and fast coverage over a large area using minimal power is no small feat.
But the technology is moving quickly. Loon showed that the communications challenges could be overcome with enough engineering, and advances in solar efficiency and materials science continue to reduce airframe weight. Meanwhile, improvements in battery technology developed for the auto industry have pushed the HAPS sector on immensely in the last few years.
"We've been able to take advantage of an ultra-lightweight solar array, and incorporate that into the vehicle design," explains BAE's Corfield, "and also a significant amount of R&D into taking commercial off the shelf batteries or cells and turn those into battery packs.
"In addition, we've got really innovative construction techniques in the airframe, with some further R&D running now to try and strip even further weight out of the airframe, because for every bit of airframe mass we save we can increase payload."
Adjacent industries such as satellites are contributing lightweight, miniaturized payloads suitable for a HAPS platform, but almost all of them need modification before they can be fixed onto the platforms themselves and used.
"Currently we're taking payloads and having to adapt them onto the aircraft," says Corfield. "I think as we demonstrate the technology is mature enough, people are going to start to actually design and develop payloads specifically for HAPS vehicles which are going to be even better."
Alongside payloads, solar panels and batteries are improving, but HAPS still need developments in management and control, if we're ever to see large-scale automated deployments. Corfield says constellation management and Beyond Line of Sight (BLOS) control are two areas that the company is working on closely as it works towards commercialization. Varty adds that BAE is in the process of developing a process for producing platforms at a scale of hundreds per deployment, as might be necessary for a commercial mobile operator.
Give us spectrum and regulations
Regulation is also an area that needs work. Requirements around satellites are well-established. And while small consumer and commercial-sized UAVs have been slowly integrated into national airspaces in a number of countries, there is little sign of regulation for large unmanned platforms flying in the stratosphere and no certification to say they're safe and airworthy.
"We're heavily engaged with the regulators to understand how we would certify a HAPS system," says Corfield. "It's very much hand in hand, walking that journey together because no one's done this before."
Questions also remain around spectrum allocation. Loon used the same spectrum as its mobile operating partners, and there is a limited amount of bandwidth dedicated to HAPS. But SoftBank's Nicholson says the company is hoping to the next World Radiocommunication Conference (WRC) in 2023 will dedicate more spectrum to HAPS.
"We've been lobbying to get spectrum allocated specifically for HAPS. Some already does exist, but we need to get more spectrum for HAPS to make it viable," he says. "Without those key regulatory approvals you're not able to make a commercial business out of that."
Nicholson didn't say why more dedicated spectrum was so important to SoftBank's commercialization plans, but it might be to help reduce the cost of deployment and reduce the number of platforms companies will need to deploy to cover a desired area.
"In telecoms in general there is usually a trade-off between spectrum bandwidth and deployment cost," explains Toby Youell, research analyst at spectrum research firm Policy Tracker. "One HAPS with unlimited spectrum could be enough to meet all demand, whereas an allocation of 1Hz would require many HAPs to provide the same service. This trade-off is what drives operators to spend billions for spectrum at auctions, because it ultimately saves operators in buildout costs.
"Several WRCs since 1997 have identified more of these precious airwaves for HAPS, including at WRC-19," adds Youell. "But as Google Loon shows, deployments so far have not met their stratospheric promises."
The shape of commercial HAPS
Cambridge Consultant's Long believes we could see the first commercial HAPS deployment within a couple of years, and almost certainly within the next five, likely in Asia or Africa.
In terms of the platforms, the technology is pretty much there if an operator were willing to accept a first-generation product that had room for improvement. Whether it would be a viable business in the long run, however, is still an open question.
"We're really close in getting this stuff to work," he says. "There's a decent amount of innovation still to be done in terms of improving the performance of the communications payload and the power supply on the HAPS, but it's a matter of putting all the different pieces together and to make sure that you can have an economic case. The engineering needs to make the economics work, and that still needs to be proven."
While fixed towers or satellites require high upfront capital expenditure, their ongoing operational costs are fairly low. With HAPS, however, that capex/opex equation is flipped on its head.
The time and cost of getting them into the sky will be lower than firing a satellite into orbit or building a 200ft cell tower. But a fleet of HAPS regularly landing and taking off and requiring management and integration with civilian airspace will need much more ongoing investment and management. And until we see a sustained commercial – or at least pilot project – deployment by a mobile operator, it's unclear what the equations for a successful business model using HAPS actually look like.
It's still unknown how many platforms would be needed to provide continuous coverage; Long suggests if an operator had 100 HAPS serving in the air at any one time, they might need refueling every two to three weeks, including a day or so to fly each way from the ground to the stratosphere, meaning an operator might need another 10-15 platforms on standby to launch as needed.
Unlike the military, the commercial market won't want to own or control HAPS platforms. Just as many telcos are now selling their towers and offering connectivity on leased infrastructure, they are more likely to want to use managed HAPS deployments delivering airborne connectivity.
Last year, Richard Deakin, CEO of SPL, said his Deutsche Telekom-backed company and Cambridge Consultants might consider "setting up as a small airline" to run the fleet of aircraft, each of which will have a design life of ten years, and provide wholesale services to operators. Under current rules, however, each uncrewed aircraft has to have a full-time controller, meaning 2-3 people would be required per platform per day for continuous coverage.
HAPS could find their comfort zones as temporary deployments before fixed terrestrial towers are installed, or during disasters or emergencies, or as point solutions for remote infrastructure such as mines or offshore oil rigs.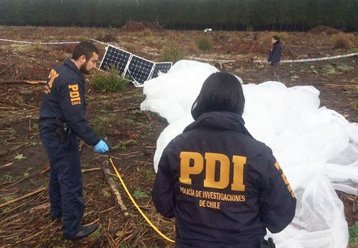 Mass market vs fringe business models
As well as IoT connectivity, disasters, and remote area coverage, SoftBank's Nicholson says that another potential use case for HAPS is connecting the skies themselves.
"We envision that there will be applications in the sky, so HAPS definitely have a role to play there," he says. "With drone deliveries and even drone taxis, we believe there'll be a need for connectivity in the air."
"With a base station on the ground, it's very difficult to project [signals] up. If you have an aircraft in the stratosphere covering a wide radius it's easy to reach drones that may be high up."
When asked if he could foresee a HAPS-only mobile operator, Long says it's possible, but the risk-averse nature of the telecoms industry means it could take a large-scale technology player to shake things up.
"I could see one of the cloud vendors; AWS, Google, etc., launch a relatively small fleet of HAPS, set up the access to AWS, and bypass all of the terrestrial infrastructure. I could also see somebody like Disney coming in and saying, 'I'm fed up with having to deal with all these operators, we will just do our own [network].'
"Telcos themselves are a bit conservative. It might require Ofcom to come along and issue a new license for a non-terrestrial network in the UK to a large non-UK operator. It might require that order and magnitude of initiative to shake people up."
While it's possible that we could see a HAPS-only mobile operator, most commercial HAPS deployments are likely to be supplementing coverage given the relative lack of completely greenfield territories.
"I don't know if the business models work out favorably in the case of HAPS where companies are looking to solely make a profit out of using only high altitude platforms for their connectivity use cases," warns NSR's Muruganandham. He says they need "a lot of advancement" in technology and regulations.
"It's going to be very fringe," he says, predicting that while terrestrial and sat comms play catch up, HAPS could be served as a midway platform until they are built out.
"Those kinds of surge applications, like in disaster response where you have these telecom towers knocked down and applications of that nature, they might be a good fit," he added.
BAE's Varty likens the HAPS market to the current explosion in satellites, and how the market has rapidly changed and accepted huge numbers of new machines entering orbit in a short space of time.
"At the beginning, it was single satellites, and then a couple of them doing constellations and now we're talking about thousands of satellites in constellations in orbit," he says. "Within 10 years, you should see large constellations of HAPS."