Singapore-based Bridge Data Centres (Bridge) believes it has what it takes to simultaneously enter the markets of China, India and Southeast Asia, with plans to double its capacity before the end of 2020.
Is this self-confidence, or hubris? What makes Bridge thinks it can succeed in the two biggest markets in the region? DCD spoke to Bridge CEO Kris Kumar to find out.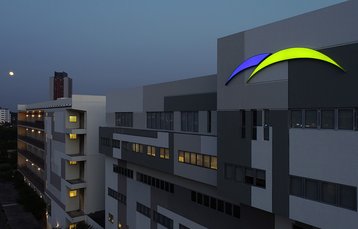 Bridge of size
Part of the answer is backing: Singapore-based Bridge has been owned by Bain Capital since 2017, and Bain recently acquired ChinData, a native Chinese data center provider, and merged the two in July 2019. ChinData will be the parent group, but both will continue to operate under their own brands, according to the Bain announcement.
This gives Bridge access to local campus-style and hyperscale knowhow in China, acknowledged Bridge CEO Kris Kumar: "We think that we have good competitive advantages [in terms of product and quality] in these markets, high barriers of entry [to competitors] with the difficulty of establishing assets and the skill sets that are scarce in these markets."
Meanwhile, in India and elsewhere in the region, the company has experience to rely on, says Kumar, who once helmed Digital Realty Trust in the Asia Pacific region. This has helped the company navigate the complex and individual legal and regulatory minefields in those countries.
The breakneck growth of Bridge seems to support this assertion. Kumar says Bridge already has around 150MW of capacity online, and that this will double to 300 megawatts by the end of 2020 – making it one of the largest independent data center operators in Asia. The firm currently has 650 employees with the expertise to design, build and operate data centers.
Bridge last year acquired two data centers located in Cyberjaya, Malaysia, as well as the rights to a dedicated fiber ring in Cyberjaya from CSF Group. At that time, the company announced its intention to expand its footprint in Cyberjaya with the development of an additional 20MW capacity to meet the needs of large customers.
Kumar explained that the Malaysian assets are part of a "connected strategy" with China and India under the firm's masterplan. Indeed, the company had previously spoken of its intention to expand across the Asia Pacific in multiple locations including Singapore, Australia, Japan, Hong Kong, Indonesia and the Philippines, though plans to enter Singapore and Australia appears to be on hold.
DCD understands that Bridge is currently evaluating a six data center campus in India and is working on a campus with four data centers in China.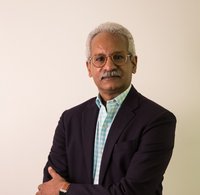 A campus approach
So what sets Bridge apart from other hyperscalers such as AirTrunk, which recently made the headlines with its announcement of a 60MW data center in Singapore? While Bridge has a 32MW greenfield data center under construction in Mumbai, Kumar says the main focus is data center campuses with multiple data center buildings for enhanced economies of scale and better cost efficiencies for customers.
A typical campus can range from four data center buildings to as many as 16 depending on demand.Kumar told DCD. Each building may be dedicated to one enterprise customer or be sold wholesale, which customerss taking more than one building or individual halls within a building that is shared with other customers.
Like other wholesale providers in every market, Bridge has to square the demands of customers for customized demands, and low costs, which would a require a heavily standardized approach. Much like Stack Infrastructure CEO Brian Cox in the US, Kumar promises both low cost and tailored premises: "These will be purpose-built buildings for different customers. We tailor it to the application that the customer is running, the type of resiliency that the customer requires. But that'll be within a campus environment so we can get economies of scale, we can get connectivity, and make them connected campuses for different types of customers," said Kumar.
Part of this is simply down to understanding customers and explaining the process to make sure they know what they are getting, and get what they want: "We pride ourselves in being able to match the capital expenditure, the revenue, match that with the customer expect of you, and how they want to enter the market and grow."
But Kumar hinted there may be technological differentiation on the way. He was understandably shy about sharing specifics, but suggested that Bridge may offer a data center ecosystem that blends hardware and software for a unique competitive advantage. "[To differentiate], we go into the network areas and the application layer to understand how the ecosystem can operate far more efficiently than what it is today in distributed data center models."
Take it to the Bridge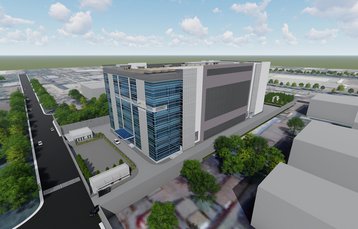 There's one surprising gap in Bridge's portfolio, however. Despite having its headquarters in Singapore, Bridge doesn't operate any facilities here. This seems a little curious, considering that Singapore is an established data center hub in the region. Does Bridge intend to build a data center in the country soon?
The Singapore data center market is "a bit crowded" currently, Kumar told us. The city-state has 150MW of capacity scheduled to come on stream soon, which Kumar says is more than adequate to meet demand for the next five years.
Surprisingly, for someone ready to take on the legal and regulatory environments of India and China, Kumar says Singapore is a bit restrictive. There are new limits imposed on locations for data centers on the island, which he says will be challenging for providers.
He also believes power is an issue: "I think there's always an issue on the strain on the power grid with the amount of data center capacity that has been added over the last few years. Since 2010, the amount of capacity in the wholesale data center spaces have grown quite dramatically. I can appreciate the government looking at this closely and saying it [is] putting a strain on the grid," he said.
"We think we'll leave Singapore alone for a bit, and we'll see how the market evolves… we'll rather focus our attention in areas where there is an acute lack of demand and supply, which is China and India."
What about the other great growth area in APAC: Australia? Kumar told us he does not expect Bridge to build there for now: "[Australia] had great cloud growth over the last three or four years. I think that will plateau out, and there's sufficiently mature players in that market that have got capacity and will continue to add to that capacity. I don't see Australia being part of [our growth plans] today."
For now, Kumar cautioned of an impending slowdown in demand for hyperscale facilities due to the huge absorption of capacity over the last three years. He said: "Expect a period of gradual slowdown. But I think it will eventually catch up and grow again. This is a global phenomenon, not just in the Asia Pacific."
At any rate, Bridge doesn't seem to have any plans to slow down.