Fireside chat: Unearthing CyrusOne's pollinator-friendly pledge to protect Ireland's habitat
This session took place on April 22, 2022
Please complete the following form to access the full presentation.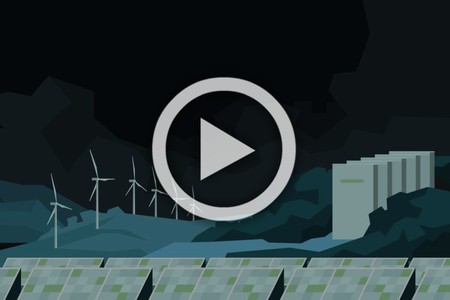 Unearthing CyrusOne's pollinator-friendly pledge to protect Ireland's habitat
Peter Judge talks to environmentalist and seasoned digital infrastructure deployment specialist, Matt Pullen about the challenge to significantly scale campuses, whilst preserving wildlife habitat, reducing water stress and improving communities.
With Matt part of the Board of Directors for the Climate Neutral Data Centre Pact, a self-regulatory initiative to proactively lead the transition to a climate neutral economy by 2030, we ask him to outline the motivation behind establishing 'habitat' as the fourth pillar of their promise to the environment with a deeper dive on ongoing initiatives at the Dublin I campus in Grange Castle unpacked by CyrusOne's Rebecca Wall-Morris.
We will also be joined by Host in Ireland's Michelle Wallace to explore the 'DC's for Bees' and the Orchards scheme as they support CyrusOne in their efforts to champion biodiversity alongside more familiar commitments to water, carbon and energy reduction.