Tech Showcases: Innovations for data center back up and generation
This session took place on September 1, 2022
Please complete the following form to access the full presentation.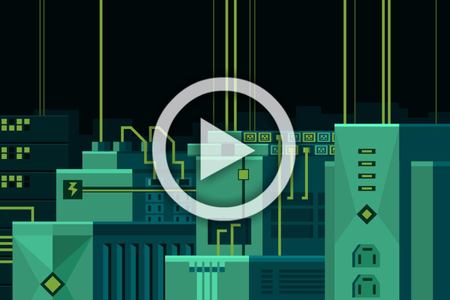 Tech Showcases: Innovations for data center back up and generation
This episode is now available to stream on-demand using the form below.
ZincFive, Inc: The first nickel-zinc battery energy storage solution for mission-critical data centers
Business data, operations, revenue, and reputation can be compromised in an instant with an unexpected power outage. With ZincFive's nickel-zinc technology, data centers can avoid interruptions without sacrificing safety or sustainability. Nickel-zinc battery chemistry provides immediate power, better reliability, and higher power density, while also guaranteeing safety for your business, employees, and the planet.
This broadcast will introduce the ZincFive UPS Battery Cabinets, the first nickel-zinc battery energy storage solution with backward and forward compatibility with megawatt class uninterruptible power supply (UPS) inverters. ZincFive's nickel-zinc technology offers a smaller footprint, minimal maintenance, no thermal runaway, as well as highest reliability and widest operating temperature range optimal for mission-critical data centers.
Enchanted Rock: The only CARB DG certified reciprocating generator on the market
Although most CARB DG certified technologies are microturbines and fuel cells, Enchanted Rock's generator technology has undergone rigorous testing to become the first engine of its kind to have emissions low enough to meet the necessary standards. Enchanted Rock's natural gas reciprocating engine is a true resiliency asset with advantages on cost, G3 and better transient response, and power density over other CARB DG certified technologies. With the ability to match diesel backup performance standards while emitting local hourly emissions 80%--96% lower than EPA Tier 4 generators, Enchanted Rock's dual-purpose microgrid ensures both uptime and ESG data center goals are met.
C&D Technologies: Cost-Saving Innovations in UPS Batteries
UPS batteries play a crucial role in data centers and are the first line of defense against any costly power interruption. A great deal of time and effort is put into monitoring, maintaining, and cooling them to extend their life and maximize the investment.
With these needs in mind, C&D Technologies has developed a complete and innovative solution that optimizes every aspect of the battery to increase life and improve performance. Our Pure Lead Plus batteries allow for up to 40% cost reduction, 2+ years of additional design life, and higher operating ambient temperature up to 86 o F (30 o C).
Speakers
Brought to You by