Case Study Analysis on Catalyst Project
This session took place on July 18, 2019
Please complete the following form to access the full presentation.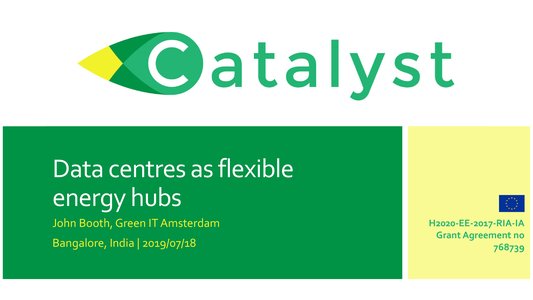 Case Study Analysis on Catalyst Project
An EU funded project, CATALYST aspires to turn datacenters into flexible multi-energy hubs, which can sustain investments in renewable energy sources and energy efficiency. Leveraging on results of past projects, CATALYST will adapt, scale up, deploy and validate an innovative technological and business framework that enables data centres to offer a range of mutualized energy flexibility services to both electricity and heat grids, while simultaneously increasing their own resiliency to energy supply.
Speakers