Building at Scale
Stream on-demand
The hit series for the data center construction ecosystem
Case study: Scaling for the cloud - achieving scalability through collaboration and standardization
This session took place on May 26, 2021
Please complete the following form to access the full presentation.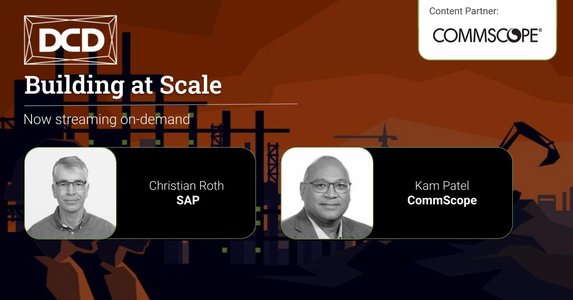 Case study: Scaling for the cloud - achieving scalability through collaboration and standardization
As a global cloud business, SAP have data centers deployed across 6 continents, with a growing footprint. The speed of bringing an increasing number of customers online is crucial, so its data centers require the ability to independently scale at a blistering pace, while maintaining a common and consistent architecture in line with a standardization strategy.
This session, led by Christian Roth and Kam Patel, will provide a checklist of considerations that need to be addressed when building out connectivity for hyperscale. The presenters will draw from their experience of partnering on a project to create a unique template for on-the-fly cabling modification.
---
Roundtable: How is the network evolving to support building at scale?
We invite you to join this roundtable discussion directly following this conference presentation to continue the conversation, get your questions answered, share your own insights and to find potential collaborators.
Brought to You by