Building the Edge
Stream on-demand
The hit series on edge infrastructure innovation & deployment
Panel: The European Edge - evolution and opportunities
This session took place on April 14, 2021
Please complete the following form to access the full presentation.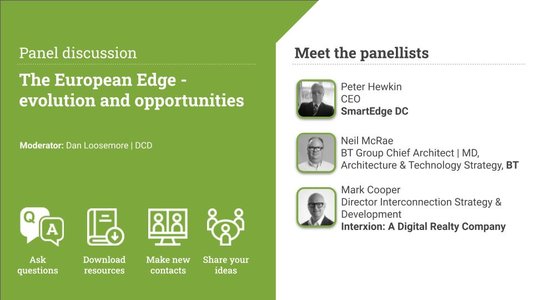 Panel: The European Edge - evolution and opportunities
Despite edge not having progressed at the pace originally hoped, the ecosystem continues to mature and plans to embrace edge are accelerating new forms of collaboration and deployment. Coupled with the EU's digital ambitions and push for digital sovereignty, the European Edge remains a very exciting space.
We ask our European experts what needs to be done to get to the last mile. From "true edge", "geographic edge", "virtual on-premise" and everything in between, what will be the location for future edge compute points? How will the sustainability agenda and 5G drive things forward? And what is the economic model behind all this? As one size does not fit all in the world of edge, we look at how to collaborate and embrace new technologies in this new landscape.