From Buzzwords to Reality: Managing Edge Data Centers
This session took place on April 9, 2019
Please complete the following form to access the full presentation.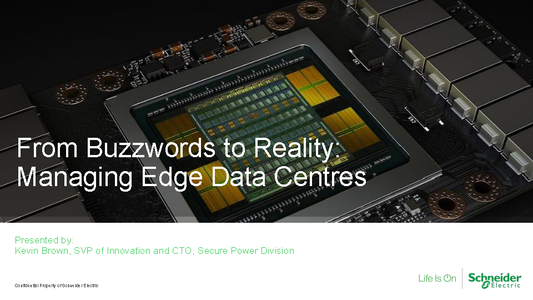 From Buzzwords to Reality: Managing Edge Data Centers
The hype surrounding edge computing may be at its peak but so is the confusion. What is certain is that the new hybrid computing architecture that exists today will require a more robust edge infrastructure. In this session, we will discuss three key areas where our industry needs to improve to overcome the unique challenges of edge: (1) the integrated ecosystem, (2) management tools, and (3) analytics and AI to augment staff. We will provide clarity on the current state of edge and what it will take for the industry to build a solid foundation that we believe is critical for success.
Brought to You by