Top Trends Impacting Data Centers
—
Today's data centers are evolving to support new technologies, all which create unprecedented data loads, complexity, and compute-intensive applications. As transmission speeds increases, scaling your data center to meet these demands, while maintaining a cost-effective operation, is a challenge for any organization. This presentation will emphasize on the top trends impacting the data centers, such as video on demand, virtual reality, augmented reality, the internet of things, and artificial intelligent. Will touch a little about transceiver technology road map, such as 100G, 400G and beyond. Are there new connectors in the future?
This session took place on April 10, 2019
Please complete the following form to receive a link to the full presentation.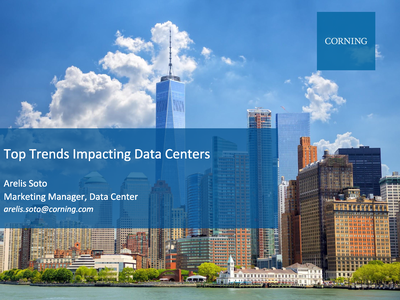 Top Trends Impacting Data Centers