Data Centers @ The Edge: The Impact of 5G and New Technologies
This session took place on September 17, 2019
Please complete the following form to access the full presentation.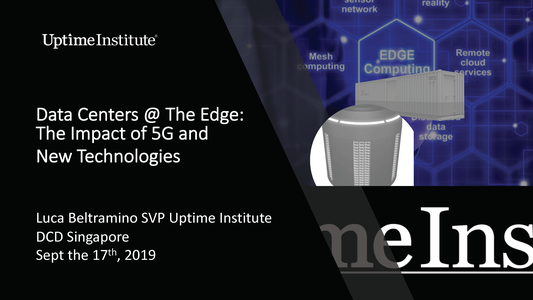 Data Centers @ The Edge: The Impact of 5G and New Technologies
Beginning with a characteristic analysis of the current Data Center Generation, the presentation will analyze trends, solutions and benefits of edge and modular data centers and the impact of new technologies and 5G. Luca will then briefly introduce TIER-Ready, the new Standard for Edge, Prefab and Modular Data centers from Uptime Institute, the global digital infrastructure authority, which will help the new generation of data centers achieve the right level of resilience.
Speakers
Brought to You by