Case study: How grid innovations & renewable energy are enabling data centers to achieve net zero
This session took place on September 20, 2023
Please complete the following form to access the full presentation.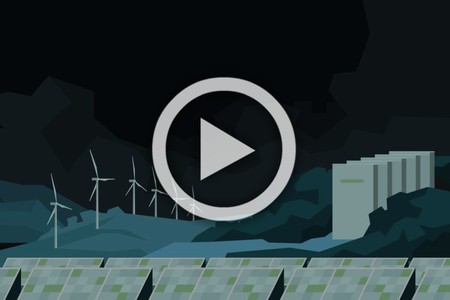 Case study: How grid innovations & renewable energy are enabling data centers to achieve net zero
This episode is available to stream now
Join industry leader Nicolas Sanloup, President and Managing Director of Linxon Americas, and DCD's Alex Dickins as they navigate the changing face of renewable energy. As data centers stride towards their 2030 goals with the aid of renewable energy, challenges such as power availability in certain regions demand innovative solutions and broader change.
In this episode, Nicolas and Alex will delve into specific case studies, shining a light on data centers' journey to net zero and how it is driving grid modernization. Discussions will encompass advancements in wind and nuclear energy and strategies to encourage the grid to adopt greener energy sources. A key topic of conversation will be the potential of substations and batteries to reduce carbon footprints, examining both the progress made so far and future steps.
Brought to You by