As organizations move to the cloud, they will have to find new ways to make sure their services are reliable, according to a panel session at the DCD>Connected Canada 4.0 event at the Metro Toronto Convention Center CC on 14 December.
Resiliency is traditionally provided by redundant hardware, but will this approach have to evolve as cloud services come into play? In the panel, leading Canadian finance firms BMO and Sun Life will share ideas with the Uptime Institute - the organization responsible for the popular Tier certification scheme, which evaluates fault-tolerance of data centers.
Resilience at the IT level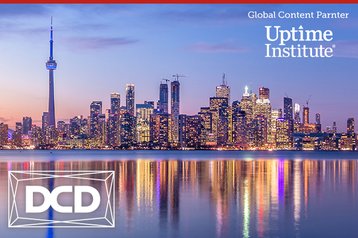 "As we move away from the notion of the data center as simply a physical facility, the architecture of resiliency, redundancy and disaster recovery begins to look more virtual and cloudy," said Bruce Taylor, conference co-chair for DCD>Connected Canada 4.0, "
The panel will include Keith Klesner, Uptime Institute's SVP for North America, along with subject-matter-experts Kirby Peters, Bank of Montreal's director of critical facilities and Rocco Alonzi, Sun Life Financial's AVP of data centre governance and distributed computing services.
"Today's enterprise data center strategy is challenged more than ever," says Keith Klesner, Uptime Institute's SVP for North America. "Businesses grapple with both legacy infrastructure and the need to move to new IT service delivery models."
"Over the next decade, we expect that, for many operators, resiliency and redundancy at the data center level will be complemented by resiliency at the IT level," said Uptime Institute's director of research, Andy Lawrence, in a recent DCD article, "This is not necessarily a resiliency tactic or strategy, but an inevitable move, resulting from the fact that applications themselves are becoming more distributed."