In August, DCD's event in Australia will explore how enterprises can adopt and manage a hybrid IT architecture that meets their data requirements. Featuring thought leaders and experts representing technology vendors, enterprises and data center operators in the Australian market, the topic will be covered from various angles across the infrastructure stack.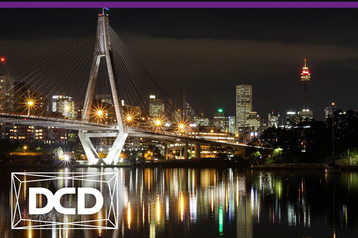 The growth of cloud computing over the past decade has eliminated many of the complexities of housing IT footprint on premises. But data infrastructure is dynamic - as more alternatives become available, traditional models have to adapt to survive. On-prem and cloud now co-exist in various forms of hybrid IT, and most of the colos not dedicated to offering space to cloud providers are adapting through selling their own clouds and/or interconnect.
The emergence of edge computing seems to be shifting the direction of the market back towards disaggregation. Despite some claims that edge will supplant cloud and reverse the loss of on-premises data centers, the familiar Darwinian scenario is likely to repeat itself as cloud, colo, on-prem and other options re-align themselves to the new IT order, which now also includes fog computing and hyperscale. This makes planning for the future of your data more difficult, as the options evolve and change before our very eyes.
DCD>Australia's knowledge sharing and debate on Living between On Prem, Colo and Cloud(s) will include presentations, panels and roundtables with contributions from:
Albert Zomaya, The University of Sydney
Omer Wilson, senior marketing director, Digital Realty
Tony Gaunt, senior director, Colocation, Clud & BFSI, Vertiv Asia
Andrew Kirker, general manager – Data Centres, Schneider Electric
Glenn Allan, service performance manager, National Australia Bank
Simon Cooper, chief operating officer, NEXTDC
James Braunegg, managing director, Micron21 Datacentre
Dave Sterlace, global head of technology for data center industry sector, ABB
Peter Adcock, VP design APAC, Digital Realty
Derek Paterson, public sector, Equinix
Stephen Hodgson, technology site services, Sydney Water
Mark Harris, SVP, Uptime Institute
Luca Melluso, technical director – Solutions Architecture & Connectivity, AirTrunk
Patrick Fogerty, director, Norman Disney & Young