DCD returns to Istanbul in 2018, providing a platform for local and international IT infrastructure executives to meet and address the technologes that are reshaping the data center industry in the region.
"We are excited to be back in Istanbul this year amidst a record growth in data center services, covering the latest trends from the global data center industry and exploring the vast opportunities this region has to offer," said George Rockett, CEO and co-founder of DatacenterDynamics.
This year's conference will cover the digital transformation of traditional industries, and how this is impacting data centers.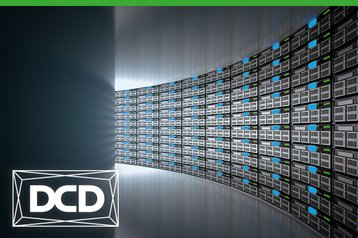 Renowned industry speakers will discuss cloud integration, physical and cyber security, latest automation technologies, and map out where we are on the road to a truly smart data center.
Other major themes will include approaches to energy efficiency, the lifecycle of legacy data centers, and the hybrid IT landscape which combines on-premise, colo and cloud services.
Uptime Institute to advise on hybrid IT
DCD's global content partner Uptime Institute will provide original content and expert speakers, covering the latest industry trends including hybrid IT resiliency. The organization will run a pre-conference workshop on 3rd December, which will focus on the rapid changes in the delivery of IT.
"The region's data center sector continues to be one of the fastest growing in the EMEA region," said Phil Collerton from Uptime Institute, who will be joining the event this December.
"It is gaining prominence as an interconnect between Europe and the Middle East, and because both public and private sector organizations are investing in building cloud-ready data center infrastructure to support digital services. Demand for data center infrastructure is set to increase as Turkey's expanding digital economy flourishes."
New format and VIP services introduced in 2018
The event will introduce Hosted Roundtables: a new discussion format featuring 60 minute conversations on critical industry issues for small, focused peer groups. The new program also includes the VIP Executive Club, Speed Networking and one-to-one meetings.
The conference will be joined by industry heavyweights Turkcell, Corning, Rittal, Legrand, Piller, EAE, Starline, Janitza, R&M, Cap DC and many more.