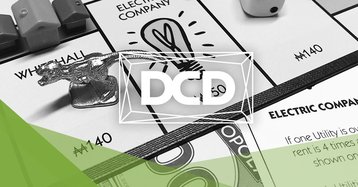 The DCD>London has served as a platform for some of this industry's influential figures to share some revolutionary ideas over the past 17 years, and this year will not disappoint. Here are just three of the groundbreaking innovations on the Energy Smart track at this year's conference:
Adaptable Redundant Power (ARP) architecture launch
i3 Solutions CEO Ed Ansett will be sharing his new patent on Adaptable Redundant Power (ARP). It enables data center power system redundancy to be easily changed, simultaneously provides multiple redundancy levels, recovers unused power capacity and facilitates IT workload load prioritization.
The invention lets data center operators offer end users a power system that is adaptable throughout the life of the data center and aligns the power system topology to critical IT workloads.
"We believe this could represent a new paradigm for the design and operation of data center power systems", said Ed Ansett, who will be presenting on 6th November at 9.20am.
"DCD>London is the ideal platform to share this with the data center community."
Vertiv Partners with Upside Energy
Vertiv's commercial & industrial VP for EMEA, Emiliano Cevenini, will be co-presenting with Upside Energy CEO Devrim Celal. They will discuss their new partnership, which they say will create new value streams for UK UPS customers, allowing Vertiv customers to use a cloud-based platform to provide unused energy in UPS batteries to the grid, potentially revolutionizing energy markets. They will present on Monday 5th November at 12.10pm. Read more here.
"While we are not energy producers, we can definitely help companies leverage UPS battery storage and cut energy costs," Emiliano Cevenini, vice president of commercial and industrial vertical markets for Vertiv in EMEA, said.
Ectogrid joins urban energy panel
Andrea Miserocchi, head of sales for Ectogrid's data center segment, will be joining Susanna Kass's plenary panel (6th November 9.50am) on the role of the data center in an energy smart future. By connecting buildings with different needs and balancing the energy between them, Ectogrid effectively uses all available energy flows and makes it possible to decrease both pollution and energy consumption in a city.
More about this conference