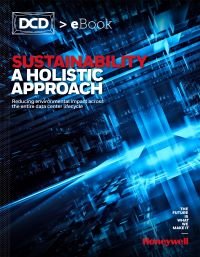 From nice to have to necessity, improving sustainability efforts in data centers has rapidly ascended the corporate agenda. This makes it essential to figure out what sustainable best practices look like in order to create standardized, scalable solutions needed to future-ready our industry.
The answer lies not in competition but collaboration. Sharing information and ideas with peers to create the transparency needed to help bolster carbon reductions across the entire data center lifecycle.
From construction to operations, all the way through to decommissioning, this eBook examines three key pillars of the data center journey, where we share some of the ideas, stories, and trailblazers inspiring our industry to do better ‒ at every stage of the process.