It has become a generally accepted phenomenon that the enterprise industry is at the very least embracing hybrid IT, if not migrating to the cloud entirely.
This shift is occurring for a variety of reasons, but it is rare that we get to hear from the enterprise itself about what drives its IT decision-making.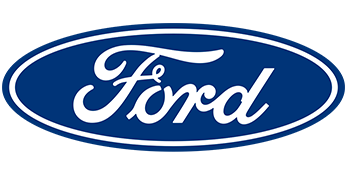 At our latest DCD>Connect London event, we got to discuss the issue with Mark Howell, technical specialist and manager of IT facilities engineering (EMEA) at Ford, looking at what has driven and necessitated a hybrid-IT approach and the role Covid-19 played in deterring the company from building another on-prem facility.
"We have a cloud-first hosting strategy. We try and host our applications in the cloud if we can, particularly Google Cloud, though we have reserved other cloud services. If we can't host it in the cloud, we host it in our new enterprise data centers," Howell said of the company's current IT strategy.
"We have built two new facilities since 2016, both in North America. They cost hundreds of millions to build; they're a significant investment, and if we can't host data in those facilities, it's normally due to data sovereignty or latency. So we would then host that in a colo facility in one of the major cities around the world: London, Frankfurt, Singapore, and so on.
"Then we come to the question, what if we can't host it in those colo facilities in a major city? It's very likely that it's distributed IT, it needs to be close to the network endpoint or the end user. That can be in a factory or in one of our product development centers. That tends to be why we have stuff near the Edge."
The definition of Edge is a little blurred. Is it a place, the size of the facility, for a certain use? It is odd that as an industry, we cannot consistently agree on this point. For Howell, however, Edge is a location – it is in its proximity that we find the Edge.
"The Edge for us is as close to that network endpoint as possible. It could be a robot, or it could be a workstation that someone's working at. Your Edge might be an IT cabinet, like one of the Schneider Electric-type cabinets, which they'd call a data center in a box or a smart bunker. It could be one of those or it could be a small facility with 12 to 20 cabinets."
With this hybrid approach, it is easy to anticipate that Ford has a very resilient IT strategy. But this did not protect the company from the pandemic.
"We have factories in China, so we began to see what was happening with Covid. It wasn't just on the news, this was happening with real footfall. Those restrictions that were happening in China, which people were just seeing on TV, were already beginning to affect our business.
"Obviously, people had their fingers crossed and were hoping it wouldn't spread around the world. But the company was thinking about what if?"
As you would expect, Ford had plenty of business continuity plans in place for expected issues. But a global pandemic can hardly be called expected, nor the pace at which it happened.
"I'd often see that question around, well, what would you do if 25 percent of your workforce was unavailable for four weeks? You can plan for that, just the same as we planned for a fire, for example, happening in one facility. But, although we planned for that, I don't think any of us really envisaged the factories around the world being shut down."
The global shutdown was devastating for many individuals and families, but also for businesses. Pre-pandemic, Ford had been planning to build a UK-based enterprise data center, but with everyone forced indoors, construction became increasingly challenging.
"We were stopped in our tracks," explained Howell. "We pushed it out for three months, and then we pushed it out a bit more. But while we were doing that we started to talk about, well, is there an alternative way of working? Our engineers, for example, were based at home. So to connect to us, they were connecting into a network hub in London in a colo facility and then coming out to a building. So we decided that we would move the service and the storage into the colo in London, and we did that quite quickly.
"We built a new cage in the colo and we moved that equipment. It was a successful project, and the latency improved so the engineers were happy with that although they would have liked a new facility at their location.
"For those engineers that were working at home, many of them had no real intention of coming back into the office, and it was really important that things improved for them. The speed at which the systems worked was improved, not in a massively noticeable way, but it did improve. And so we saved money, we didn't have to deploy that capital."
Ford demonstrated that it can adapt to any circumstance. It is that adaptability that is essential to any busineses' longevity and has enabled Ford to not only survive the pandemic but work alongside it.
Watch the full DCD>Talk for a deeper look at Ford's IT strategy