James Peacock, Anord Mardix CEO, has previously made clear the company's plans to expand into the Asia Pacific market, as well as establishing manufacturing capability there in time.
In an interview with DCD, Peacock said: "We've already secured some large-scale projects in Asia... We have a sales office in Singapore with local partners, but we need to be on the ground to deliver our product and have the capacity to manufacture locally to reduce lead times."
Recognizing undeniable growth within an industry that shows no signs of slowing, Anord Mardix has commenced laying the foundations for organic yet purposeful expansion into the Asia Pacific region.
It is therefore with great pleasure, Anord Mardix welcomes Bruce Moore to the team as the new APAC regional sales director, the first of multiple appointments that will be announced for the Asia Pacific region in the near future.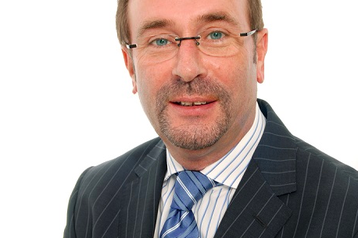 Peacock said, "We are extremely proud to have Bruce onboard with us and know that this will be a crucial moment in Anord Mardix's history to facilitate the movement into markets further afield.
"After resounding success in the past few years, we are looking forward to continuing our company trajectory with the help and support of Bruce. We have a number of big plans in the pipeline for APAC and this is just the start."
As a trusted long-standing member of the critical power industry, Bruce has well-documented success developing and nurturing relationships with key decision makers across APAC geography, including Australia, China, Hong Kong, Indonesia, India, Japan, Taiwan among others and the wealth of experience in leading and building business within APAC geography is, therefore, a key strategic move for the business.
Gaining significant experience within well-known industry bodies across the broader IT infrastructure space, Bruce has irrefutable knowledge regarding data centers and hyperconverged infrastructures, covering critical segments such as power distribution, cloud, compute, and networking.
Focusing on identifying talent, recruiting, coaching, and retaining a highly effective customer-focused sales and engineering team is a prime objective leveraging the Singapore, 'Smart Nation' APAC base established in 2013.
Moore's additional strategic expertise in building engaged partner communities will underpin a growing customer base for Anord Mardix and not only does this reinforce the monumental growth and investment seen over the last five years by the business, but aligns with projected growth in digital transformation globally.
In a statement, Bruce Moore commented on his new appointment, "Having collaborated with Anord Mardix in previous APAC leadership roles, I'm excited about the future potential based on the quality, safety, and reliability of Anord Mardix power solutions.
"Backed by significant engineering capability, I look forward to leading execution of the strategy curated with the executive leadership team who are deeply invested to expand the Anord Mardix footprint across the APAC geography.
"Together, we look forward to delivering support and service to our highly valued customers, emulating the experience already delivered in EMEA and North America."