It may be the best of times, in terms of business, but data center builders have got a large and growing problem: some of their most experienced specialists are reaching retirement, while the sector struggles to attract the smartest young talent.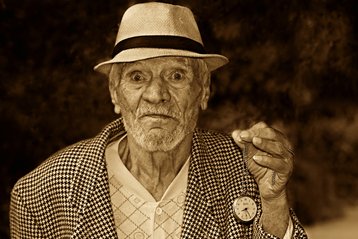 The problem is two-fold: first, despite its prosperity, the data center sector isn't exactly the most high-profile of economic groups; and second, Silicon Valley-style start-ups, companies working in blue-sky technology and other companies that can, frankly, offer potentially life-changing levels of share options arguably appear more attractive.
"We've been talking about this as an industry for quite some time… how do we make construction something that people want to do? How do we make it something that is a sought-after career?" asked Brandon Stephens, operations manager at Rosendin Electric, an employee-owned electrical contractor based in San Jose, California, speaking at the DCD>Building at Scale event at the end of May.
The sudden changes that data center builders needed to make over the past year has also been felt at data center giant NTT. "We've been talking about productivity and how to attract talent," said Brittany Miller, vice president of construction & critical facilities design, Americas, at NTT.
Accommodating these changes to working practices has been a challenge, she added, but they are probably here to stay, if only to attract and retain key staff . "There were significant challenges that we all faced, such as how do you maintain a construction site and ensure safety, while keeping to budget and schedule [if] half the workforce can't be on site?" she asked.
While a lot of staff were able to work remotely, the bottom line is that if a data center needs to be built, specced out and commissioned, it needs certain staff working together on site.
"How do we get people that can still maintain a flexible schedule, but also be on site and continuing to make sure that construction is productive? I think there's also challenges around generational differences. There's a new generation entering the construction workforce that doesn't want to work the way that other generations work. So, how do we… retain those people but also think about attracting new people?
"There's a lot of the workforce that wants to work remotely and I think we can use all of the things we learned during the pandemic to do so," believes Miller.
Doug Mouton, vice president of global data center construction at hyperscaler Microsoft, likewise, believes that more remote working is possible, even for data center builders. "The pandemic taught us that we can do a whole lot more than we thought, from a distance, which greatly changes the paradigm," he said.
He continued: "We all see the generational shift – the baby boomers retiring and Gen X getting older as well. We have to find a way to attract more talent into this industry… and it needs to be a different environment."
Part of the issue, he added, will be to tone down the overall image of the construction industry as a "hyper masculinized kind-of macho environment" that has "excluded many people."
The bulk of the work is electrical, said Mouton, particularly "terminations of our electrical feeds into our equipment… every time we build a data center."
What's needed, believes Mouton, is more prefabrication and more done in manufacturing to make building a data center more of a case of slotting everything together. The alternative is to throw together "peak loads" of electricians, paying high premiums for them to work in what are often remote locations "where they are away from their family. That leads to the second big challenge we have, and that is mental health."
Once every 40 seconds, said Mouton, a construction worker takes their life. "We believe that some of those conditions [causing this] are isolation, remote work [and] the uncertainty of where their next job comes from."
That indicates a need for a more fundamental re-appraisal of how the industry works, but one that ought to be easier to handle from a position of prosperity in a world crying out for ever-more data center capacity.
Missed this episode of DCD>Building at Scale? Stream it on-demand right now by filling out the form below: