Sustainability is at the forefront of all of our minds these days, both on an individual level and a business level. After all, without taking sustainability seriously, not only will our businesses fail, but so will our planet.
The data center industry is expanding massively, and with it already consuming up to two percent of the world's energy, this expansion will bring with it equally huge consequences.
We had the opportunity to sit down with Anna Timme, head of sustainability, Secure Power & Data Centers at Schneider Electric, to talk a little about what she thinks are the five things that are driving this all-important move to sustainability.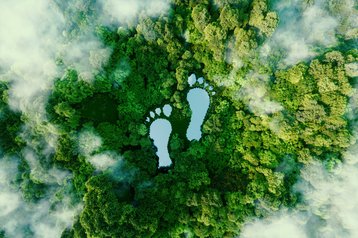 Climate change
Climate change is giving the more aware of us extreme climate anxiety. The very real and visible changes in the climate's temperament (hello, increasing wildfires) make it an unavoidable fact.
Climate change is, according to Anna, the first of the drivers.
"I'd like to start out with climate change. We have to limit global warming to 1.5 degrees Celsius, and currently, the world is not on track to do that. So if there's ever a key reason why any company, but also data center companies, need to take action now, it's to save our planet."
Customer requirements
It can be easy to forget how customer desires can influence the direction a business takes – after all, each customer can be as small as a speck of dust in the grand scheme of things. As we see more of the general public becoming more environmentally conscious, companies are forced to do so as well.
"Their customers are requiring this. It's not a choice, they either need to do it or they're starting to lose business," said Timme. "The big hyperscalers have already made very bold commitments, and they can't do that on their own, they have to push those commitments through their value chain."
Government regulation
Governments are taking more and more responsibility for enforcing sustainability metrics, and this is having a big knock-on effect on the data center industry.
"As government regulations grow across the world, we need more government regulation if we have any hope of limiting climate change to 1.5 degrees Celsius," says Timme.
"What's happening is you're seeing all sorts of different governments, either local, national, or in the US different states, and they're taking action. You have full countries taking action, and you have regions like the EU taking action."
"It's becoming quite a complex landscape. Data centers have more challenges as most data centers operate in more than one country. So it is becoming a very challenging area to navigate, but it's a requirement. You can't choose to ignore those regulations."
Business sense
Sustainability is just, well, logical. It is not only good for the planet but good for your company too.
"The third thing is it just makes business sense. The writing is on the wall. If a company doesn't realize that we are all operating in a net-zero economy whether we like it or not, and if you don't realize that and take action, then you will be left behind."
"Having strong sustainability commitments has been shown to lower costs and retain employees. For recruiting, a lot of people only want to work for companies that have strong commitments. It really is a necessity for the resiliency of any business moving forward."
Investor pressure
Finally, Anna suggests that investor pressure is a significant driver.
"Investors, not necessarily from the goodness of their heart, definitely do put their money where their mouth is, for good reason. But investors want to invest in companies that have a future. So if you have a company that does not have those bold commitments and shows that they're executing against them, then they'll take their money elsewhere."
It is one thing to understand the motivation behind becoming more sustainable, but how companies actually achieve this is a whole other matter.
To find out what solutions to sustainability Anna Timme suggests, watch the full DCD>Talk.
More from Schneider Electric (Life Is On)