We sat down with Yunshui Chen, founder and group CEO of Airsys, to discuss how the company has transformed from its humble beginnings in 1995 to become a global provider of innovative cooling solutions. Follow our discussion as we cover how Airsys started, its goals and objectives, and what Chen believes is in store for his team – and the world – as we move into a new decade.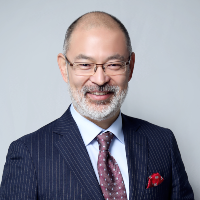 The beginning of the cooling journey
Airsys was founded in 1995 in response to China's staggered embrace of the free market, with the nation opening up to the world. At this time, China needed to rapidly adopt and expand a great number of infrastructure projects, specifically telecommunications and IT-related services. The rapid modernization required significant investment in electronics, which of course needed cooling technology to allow it to run efficiently and effectively. Later, Airsys started to promote European cooling products in the rapidly growing Chinese market.
Starting as a domestic player, Airsys was able to capitalize on China's rapid economic growth and the country's enormous demand. As more and more Airsys customers were multi-national companies (MNCs), which are global players in their respective markets, Chen started to form a vision and strategy centered around growth and internationalization. As a result, from 2006 Airsys increasingly grew its base of global customers.
Chen's approach was to look at the global market strategically, and to identify the regional data hotspots in an increasingly connected world. Consequently, Airsys set up subsidiaries and local operations in strategic data hotspots, starting with the US, UK, Germany, Singapore, and Brazil. Being able to offer not only products, but services, in local networks and markets makes Airsys a strong competitor in many regions across the globe.
"[We're] not just selling a product, but offering a complete solution," says Chen.
The focus on both service offerings and products also allows Airsys to build deeper relationships not only with customers, but also partners and suppliers. For Chen, treating suppliers and partners as part of the Airsys community enables both parties to grow together, and develop long-term relationships. This is a key business principle for Airsys.
The big cooling problem
According to Chen, the fundamental offering Airsys provided was reliable cooling for critical infrastructure. Chen says this focus has shifted slightly, to not only focus on reliability but also efficiency. As the environment becomes a primary focus for many organizations across the globe, Airsys as an organization has also adapted. Part of Airsys' approach was to launch a new brand image in 2017, which not only focuses on reliable cooling, but also balancing operations with environmental impacts.
Chen acknowledges the profound industry-related carbon emission impact and believes strongly in a focus on sustainability as a core value for Airsys. Despite a strong shift, Chen believes that a key roadblock in global adoption of new and more efficient technologies is a lack of capital to invest in what is often (initially) more expensive infrastructure. Because the industry is under enormous pressure to evolve and expand, Chen highlights how customers lack the capital to uplift or retrofit legacy cooling infrastructure.
Part of the solution Airsys has presented is 'Cooling-as-a-Service,' a new business model that delivers cooling to customers without significant capital expenditure. No capital expenditure is required upfront like most traditional modernization projects, yet still Airsys is able to deliver reliability and reduced operational expenditure in tandem. Part of Chen's vision is to educate customers and change the paradigms of what it means to invest in cooling.
As we reflect on 2020 on the challenges presented to us, Chen highlights how the evolution of processes and business models has also occurred over what is an unprecedented short period of time. The Cooling-as-a-Service model may become the de facto approach due to Covid-19 and its wider impacts across the globe. Chen mentions it not only changes what products they promote, but indeed how they communicate their services to the market.
Keeping it cool in the face of a global pandemic
Covid-19 presented a significant number of logistical and economic challenges to organizations across the world. As a global operator, with local operations in some of the most populous regions in the world, Airsys had to respond quickly. By strong investment in IT systems and supply-chain management, Airsys was able to offer continual services to clients and customers across their key regions.
As we move into a new era of business and global connectivity, Chen wants Airsys to play an innovation leadership role. Chen believes cooling technology is at a crossroads, and a new generation of cooling technology and approaches are on the way. By positioning Airsys as a provider of Cooling-as-a-Service, Chen believes it will allow the organization to drive growth for customers over the next decade.
"People need to change their mind about how they manage their own infrastructure supporting data processing."
Chen also recognizes that there are a number of uncertainties looming on the horizon. New methods and technologies of computing have the potential to completely change the industry's landscape. Addressing this change, Airsys' near-term focus includes liquid cooling technology, and the seamless transfer from air to liquid cooling technology without investment in new IT equipment. For Chen, it is this innovation in leadership that is driving the company's continued growth and reputation as a global provider of cooling technologies.