Thankfully, it seems that our planet has finally caught on. We can't keep using resources without putting some back in. Some predictions suggest that by 2070, 20 percent of our planet will no longer be habitable, forcing one-third of people to migrate in order to avoid painfully hot temperatures or remain on dry land.
With data centers forecast to account for as much as ten percent of global power consumption in the next ten years according to some, it makes sense that they are being placed under increased scrutiny.
We sat down with a panel of environment-focused data center seniors to discuss the pragmatics of this issue, and how it has affected the industry.
Mark Swift is the Vice President of Engineering and Marketing at Legrand's Starline business.
"Sustainability has become a huge push for many Fortune 500 and Global 1000 organizations, especially on the cloud and hyperscale side.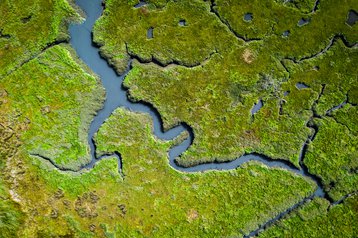 "There's a fairly rigorous audit looking at the organizations that they purchase products from, and what sustainability practices they have in place. So much so that the audit process not only looks at our organization, but then takes a step back further into our supply chain to look at the sustainability practices that they have in place."
Data centers need to meet sustainability standards at every stage of the supply chain. This requirement is being heard industry-wide, including by some of the biggest companies.
Ehsan Nasr is the Lead Engineer and Program Manager for Data Center Advanced Development at Microsoft.
"Sustainability is not only applied to energy, it is going to cover all aspects of the ecosystem in order to meet the needs of the present, without compromising the ability of future generations to meet theirs.
"This means that from our side, it is the responsibility of the company and the industry to tackle the challenges considering all the areas that we need to in a sustainable approach."
With environmental issues rising to the top of political agendas, increased scrutiny on data centers is no surprise. Steven Shapiro, Partner at EYP Mission Critical facilities, is painfully aware of this.
"I don't want to say good or bad uses of energy. Everybody has the right to use the energy in the way that they see fit. But I do feel that people are making villains out of the data center industry.
"When I was in high school, 30-something years ago, there was a book called Megatrends. They were talking about how a majority of the things that we used to do on pen and paper are now done electronically, and over the last year-and-a-half with Covid, everything that was done in person has started to be done remotely. Without the data center industry, this wouldn't have happened. It couldn't have happened."
Data centers are an essential piece of infrastructure in the function of our daily lives, but while steps are being taken across the industry towards a more sustainable approach, they do not currently go far enough. We need to continue innovating and implementing solutions industry-wide at every stage along the supply chain.